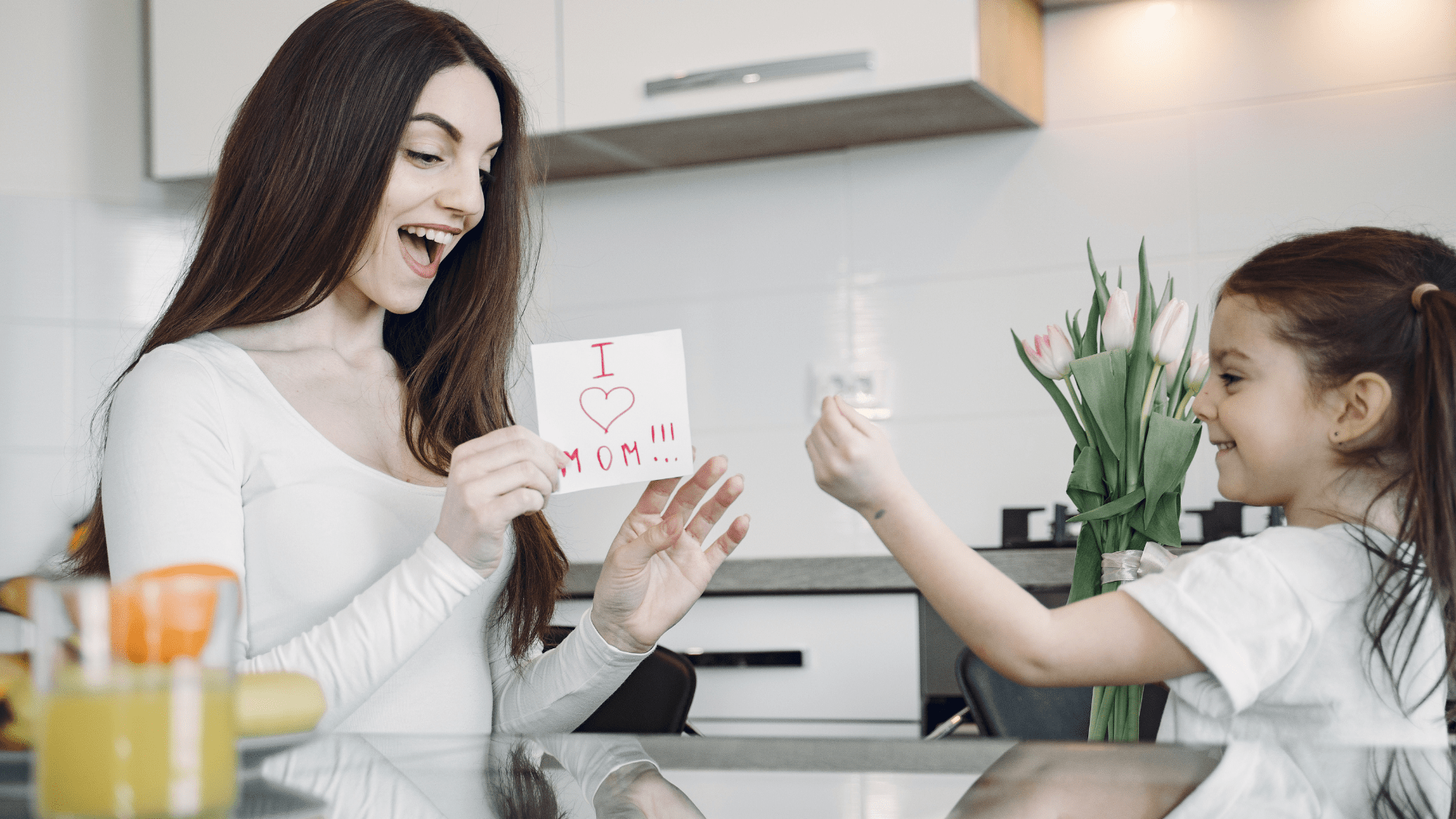 Every year, we prepare the two most important celebrations for mom: her birthday and Mother's Day. Every time, we want to make sure she feels cherished on those occasions. While most moms would tell us "not to make a fuss" on Mother's Day, as they are content with a simple card, it's all the more reason to make a fuss. It only makes sense to celebrate her for her presence and constant guidance since day one with such a beautiful day coming up. But celebrating Mother's Day doesn't have to break our banks; these 22 affordable Mother's Day gifts are perfect for the moms or stand-in moms who spent their lives taking care of us. Go ahead and get inspiration from the best and most affordable mother's day gifts we prepared.
1. Bouquet
Make gift-giving extra special when you give the special women in your life this bouquet. This is just one of the many affordable Mother's Day gifts you can choose from in LocalGift! This beautifully wrapped makeshift bouquet offers a faux long-stemmed rose, Toblerone chocolates, Snickers Bar, and KitKat candy.
2. Makeup
Our moms are super busy taking care of us, from cooking our breakfast to cleaning the house that she seldom has time to look her absolute best. Give her time to look her prettiest self when you gift her a BLK Cosmetics X Solenn Dahlia Set. This makeup set includes blk cosmetics x Solenn Multi Palette Mystic Dreamer, blk cosmetics x Solenn All-Day Matte Lipstick Little Missy, and blk cosmetics x Solenn All-Day Matte Lipstick Moonfire.
3. Tea & Herbs
Searching for affordable Mother's Day gifts for mamas or Lolas who love floral teas? send mom hibiscus flower-flavored teas when you purchase this tea and herbs duo. Prepared in this tea duo from The Good Store PH is a pack of hibiscus tea, blue butterfly pea tea, and a bottle of raw and wild honey. 
4. Self Pamper Gift Sets
This affordable Mother's Day gift from Baylis and Harding offers a body wash, shower crème, hand and body lotion, shampoo, conditioner. All these are packed in a cozy nude toiletry bag. It is also available in purple color if your mom prefers that color.
5. Bags & Purses
Is your mama or Lola the planner type? She might love this All-in-One Bag! from Everyday. This bag can work as your mom's jewelry kit, makeup kit, or organizer. And, if you wish, you can add her initials on the bag but with an additional fee of 260 PHP.
6. Daily Planner
Is your mom or grandma the type that plans everything from budgeting down to arranging your travel? They may fall in love with this classic planner from Crazy About Paper. This affordable gift for Mother's Day includes a month-at-a-glance, yearly calendar, dotted pages, and more to help mom or grandma keep track of the family budget or anything she needs to remember.
7. Cross-Stitch Kit
If your mom is into cross-stitching, this stitching kit from DMC will be the perfect present. It is not only inexpensive, but it also offers an adorable cross-stitch pattern that mom can enjoy. This best affordable mother's day gift includes a cross-stitch pattern, polyester Aida fabric (10 counts, cut to requirement), a complete set of DMC threads in strands, and a tapestry needle in size 24. Additionally, this cross stitch pattern also features a Lily on it, lovingly associated with motherhood.
8. Pots
Ask mom to throw her overly bland wall pots and change them to this elegantly designed wall-mounted pot. This Triangle Wall Pot with an iron frame from Pots for Plants is available in different colors and sizes. But hey, if mom disapproved of you throwing her ugly pots, don't do it!
9. Beauty Products
Your mom worries almost about everything, from making sure that you are well-tended down to keeping the house clean and organized, and this is often on top of her work. As such, the stress wrinkles around her eyes must be almost visible. Help her keep her beauty when you give her this affordable gift for Mother's Day beauty cream from Pond's.
10. Diffusers
From tending to your needs to making sure everything is well-organized, your mom must have forgotten how it feels to relax. Give her her most deserving "me time" when you surprise mom with this Reed Diffuser Dalandan from Atin. This affordable gift idea for Mother's Day is made with fragrant essences, just like the ones we tend to smell in hotels.
11. Gift Boxes
Your love for mom or grandma is not intangible any longer when you give her this adorable heart-shaped box from Papemelroti. It also comes in words of wisdom that your Lola or mama must have always taught you. This heart-shaped box will also be perfect for your sentimental mom or grandma as one can put old love letters or trinkets inside.
12. Eyeglass Holder
Give your mama or Lola this eyeglasses holder so she won't have to lose her reading glasses ever again! Shaped and hand-painted in an adorable woman-like bust, this affordable gift idea for mother's day is a spot-on gift to the very forgetful women in your life.
13. Pearl Earrings
Whether worn with a pair of jeans or used with a long gown, this Classic Pearl Stud will show your mom's timeless grace and elegance. This best affordable Mother's Day gift is made and designed using freshwater pearls, thus a guaranteed lovely addition to your mom's jewelry set.
14. Coffee Press
Are you looking for a coffee press for your mom that's overly addicted to coffee? This coffee press might be her new favorite! This gift from Slique is heat-resistant and is in borosilicate glass copper, making it functional and pretty all in one.
15. Perfumes
Does mom love flower-scented colognes? This affordable mother's day gift from Whiff might be her freshest and most favorite pick. For its extensive size in ml, this sweet-scented and inexpensive cologne will surely be your most worth-it haggle.
16. Serving Boards
Your mom has dedicated almost everything to you; it's your time to show your appreciation when you give her this personalized serving board from Treen Manila. This affordable mother's day gift is also made using sustainable and reclaimed woods, making it extra special.
17. Watches
Give a meaningful mother's day gift is for the moms and grandmoms that willingly give all of their time to you. Show her that you appreciate all the wisdom and experiences they shared and taught you with this Analog Watch from Valentino. This affordable mother's day gift idea is also studded in faux diamond, perfect for your favorite role models that are a fanatic of everything shiny.
18. Figurines
Most grandmas are addicted to angels and anything figurine. Thankfully, this white angel figurine is made with beauty in mind. This affordable gift idea can also serve as a home ornament or a room decor, whatever mom prefers.
19. Sandals and Footwear
If she loves everything flower-decorated, these inexpensively adorable flat sandals from S&H will be a lovely gift for mom. It also comes in different colors, which you can change depending on mom's favorite color.
20. Scented Candles
Or maybe your mom is addicted to scented candles? If she is, subscribing to the three-months worth of classic sweet-scented candles will be a perfect Mother's day gift. This carefully packed candle from Saan Saan is handmade using soy and infused with sweet-scents, well-suited for your sweet and loving mom.
21. Cookbooks & Recipes
We know your mama or Lola is the best chef you know. Well, if she is, maybe she'll love this bestselling Filipino cookbook written by a food writer, Angelo Comsti. This cookbook features time-honored recipes that hail from various regions and represents Filipino cuisine's richness. The recipes also came from notable restaurateurs and food historians such as Felice Prudente Sta. Maria and Robby Goco.
22. Gift Baskets
Surprise mom with a gift basket full of sweet-tasting chocolates with this Sweet Tooth basket from LocalGift. Inside the bundle is a Cadbury almond, Hershey Milk Bars, Snickers, Toblerone, and Kitkat. If mom has a sweet-tooth, then this affordable Mother's Day gift is perfect for her.
Gift-giving has never been more rewarding than these inexpensive gift ideas for mom. Whether she enjoys the occasional relaxation or going full-on pretty on her "day off," the affordable Mother's Day gift ideas we listed above will be helpful. Although the price may vary depending on the consumer, everything is made with relaxation, beauty, and elegance in mind. Nonetheless, if strapped with money, you can always opt for a handmade card as it always never fails to warm moms' hearts.