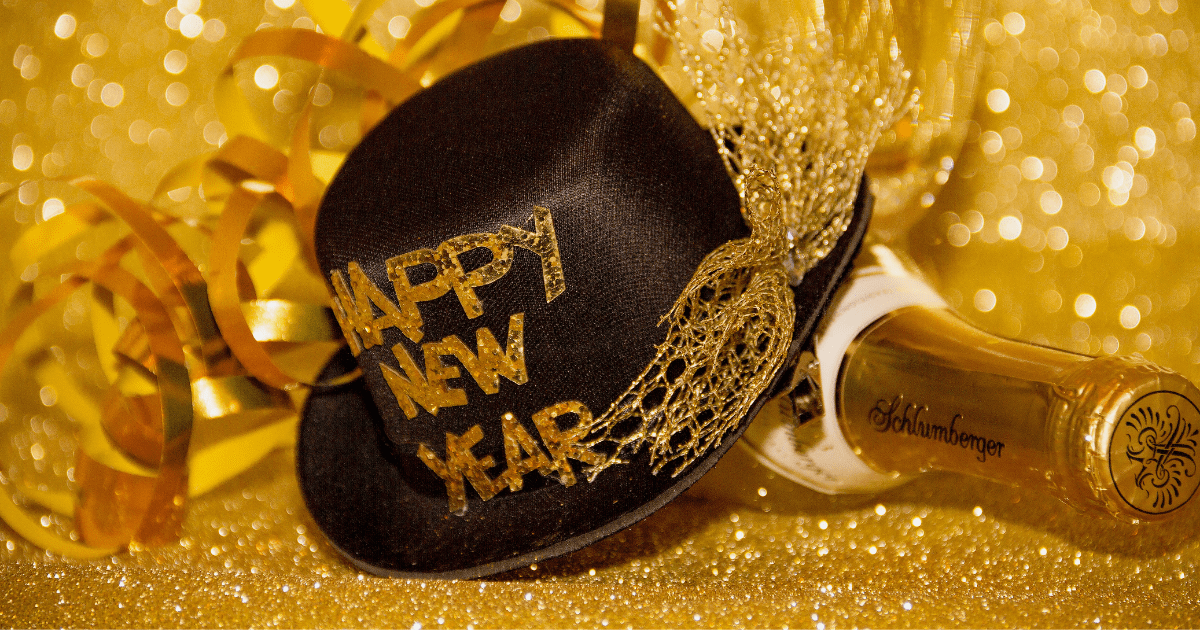 With winter comes the end of a year, and the fuzz and buzz of festivities are non-comparable with other holidays, all year round. It's a time for celebration, and at the top of our bucket list is how to get the perfect gift for our loved ones. Sadly, 2020 took everyone by storm with the spread of COVID 19. Now, many of us may have to celebrate the New Year away from loved ones and may not have that freedom to make random stops at their residences to present our gifts to them. However, there's not so much to worry about as you can still show immense love to your loved ones when you buy and send New Year gifts online.
Virtual gifts and subscription boxes are the new ways to go in a time as this when everyone is trying to maintain social distance and stay at home to ease the stress of public outings. Your friends and family would certainly not mind a grocery delivery, a personalized cameo message from their favorite celebrities, or a subscription to a show or service they fancy.
Below are some of the best New Year gifts online that can help you put a smile on the faces of your loved ones this New Year. These ideas are in three basic categories: universal gifts, personalized gifts based on interest, and gifts for kids.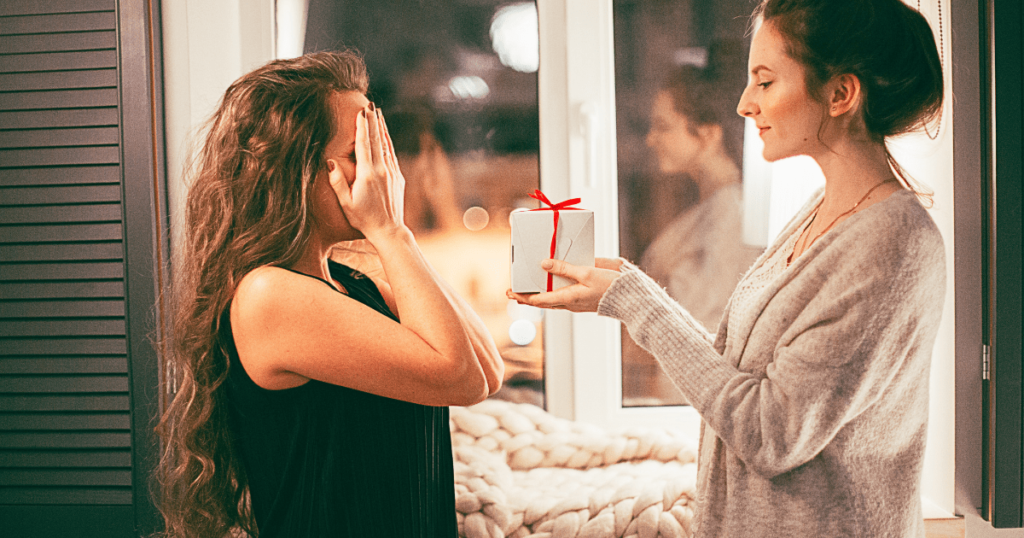 Universal Gifts For Friends & Family
There are a good number of exceptional universal gift items that you can order online for your partner, friends, uncles, parents, cousins, and colleagues. Here, you will find some fascinating and useful items that may just be the perfect gift for your loved ones this period.
1. Online Grocery Store Subscription
Groceries are the most basic among our everyday needs, and that's why we're recommending it for the festive season. Since it is a time where everyone is trying to observe social distancing, you can make life easier for your loved ones this season by gifting them an online grocery subscription.
2. Meal Subscription
You can treat your friends and family to a delightful meal by buying them a meal subscription from their favorite or any of the renowned restaurants and eateries in the city.
3. Personalized Gift Box
This is another excellent way to send a virtual gift to your loved ones. It is a tiny box that you can personalize by having your favorite pictures printed on it with a special message and a small unique gift within to spice it up.
4. Flower Delivery
Offering flowers have always been a unique way of showing love to our friends and family, especially the women in our lives. You can easily buy a flower or bouquet subscription from an online gift store like LocalGift.ph and have it delivered right to their doorstep.
5. Vouchers and Gift Cards
This would surely go down as the most universal gift of all because it simply works for almost everyone. By gifting a voucher or gift card, your friends & family can buy anything they want for the new year from their favorite store. Amazon and Sephora offer gift cards that are of universal use.
6. Utility Device Delivery
Home appliances, kitchen items & utensils, accessories, and personal devices can be delivered to your loved ones. A phone, laptop, fitness devices, and several other essential items are a great way to show love to your people in this New Year season.
7. Postcards and Complimentary Cards
It is the yuletide season, and the age-long complimentary cards are still very fascinating. That makes them an excellent way to send love to your family and friends. You should not forget postcards too. You can send your favorite pictures as postcards to your loved ones.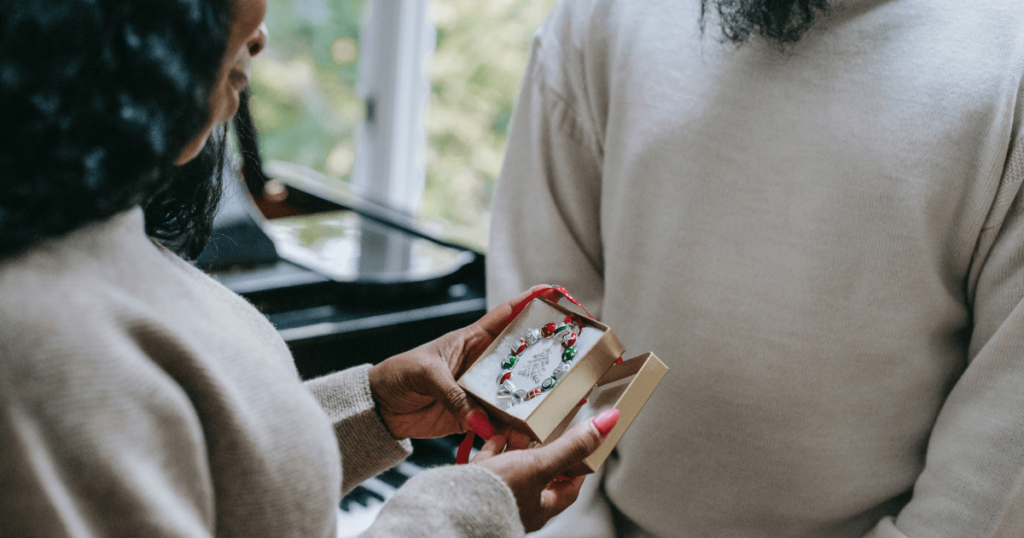 Personalized Gifts Based On Interest
Sending general gifts to your friends and family is a grand gesture of love and care, but sending personalized gifts based on their interests takes things a little deeper because you'll be showing your loved ones that you genuinely care about their needs and desires.
1. For The Avid Learner(s)
If you have friends or a family member with curious minds and loves to learn new things or get new skills such as cooking, writing, designing, coding, filmmaking, etc. You can help them achieve their aim by gifting them an online course subscription from a reputable online training website. Courses from great websites like Udemy, Masterclass, Skillshare, etc., can be the perfect New Year gift for such person or people.
2. The Traveler(s)
Name a better way to enjoy the New Year holiday than traveling and vacations; we will wait. Giving an e-voucher for flight tickets, vacation booking, hotel reservation, or travel gears to your loved one who loves to travel and enjoy vacation would be an excellent thing to do. Hotels.com, Airbnb, Hotelgift, Flightgift, CheapOair, and REI co-op offer excellent services for Travel kings and queens.
3. The Movie Freaks
Seeing movies and documentaries is an excellent way to relax and have fun. If you have a friend who's really into movies and would rather watch movies into the new year, you can gift them a subscription for their favorite movie series, channel, or platform. Online movie platforms like Netflix, Amazon Prime Videos, Broadway HD, HBO Go, Kanopy, Disney+, and Hulu can help you put a big smile on that person's face.
4. Gaming Subscription for Gamers
Although not everyone cares about games, most of us usually have one or two gamers around us. If you have a friend, niece, cousin, or brother who gets really excited when they get a new gaming gadget, then a New Year gift of a gaming gadget like PlayStation, Xbox series, or Nintendo switch would be greatly appreciated. Also, subscriptions to gaming online platforms like Cratejoy Subscription boxes, GeoGuesser, Playstation gift cards, Steam Gift Cards, and Puzzle might be a very welcoming idea.
5. The Self-care Enthusiasts
We all usually have that one person who cares a lot about their skin, body, and general outlook. So if you have one of such people as a friend or a family member, here are some of the best self-care accessories you order online this New Year:
Electric toothbrush subscription
a self-care subscription box
Italian Organic Skincare
Life Coaching & Personal Development boxes
Male Matter Subscription boxes
etc.
You can get them these Happy New Year gifts online without any hassle.
6. The Voracious Readers
Readers are leaders, they say, so this category belongs to avid readers and book lovers. You can invest in that friend by buying them eBooks or a subscription to online book stores like Kindle Unlimited Subscription, Chronicle Books, Book of the Month, etc.
7. For the Sporty or Athletic ones
You can never run out of options when it comes to ordering online sporting packages for your loved ones this New Year. Some special options in this category include AloYoga gift cards, ClassPass, Sport gears, monogrammed duffel bags, iPod, and Airpods.
8. The Chefs and Foodies
Without an iota of doubt or sentiment, every one of us loves food, just that it comes in levels. In case you have a family friend who's obsessed with cooking or a friend that is completely a foodie, then subscription boxes and online cooking courses would be a fantastic New Year gift to send to such people. Cooking boxes with gadgets or spices, chocolate subscription boxes, wine subscription boxes, delivery gift cards, international candy subscription boxes, or dessert in a jar would make them excited and happy.
9. Plant & Animal Lovers
Pet and plant lovers are everywhere around us, from work to school, home, and neighborhood. Sending a beautiful pet, garden, or ornamental plant to friends and family in this group is a fantastic way to show love to them in the New Year. A subscription at a pet shop or veterinary, bloom box ornamental plant club would be appreciated, while items like their favorite pet, books on pets & house plants, indoor garden herbs, and gardening kits will also be an excellent idea.
10. The Workaholics
We all have at least one friend that we consider a workaholic. They are always busy with one task or another and trying to meet schedules and deadlines. These amazing people wouldn't mind a gift that can make their work a bit easier in the new year. You can buy new year gifts online, such as noise-canceling headphones, a good chair, an adjustable standing desk, a schedule organizing app, etc.
11. The Techies
Technology is evolving fast, and while most people are just flowing with the tide, some are obsessed with anything technology. If you have a friend or family that loves to have the latest tech items, apps, or gadgets at their disposal, you can visit stores offering discounts and buy new year gifts online to surprise them. Gifts in this category include phones from Apple or Samsung, a digital camera, drones, laptops, etc.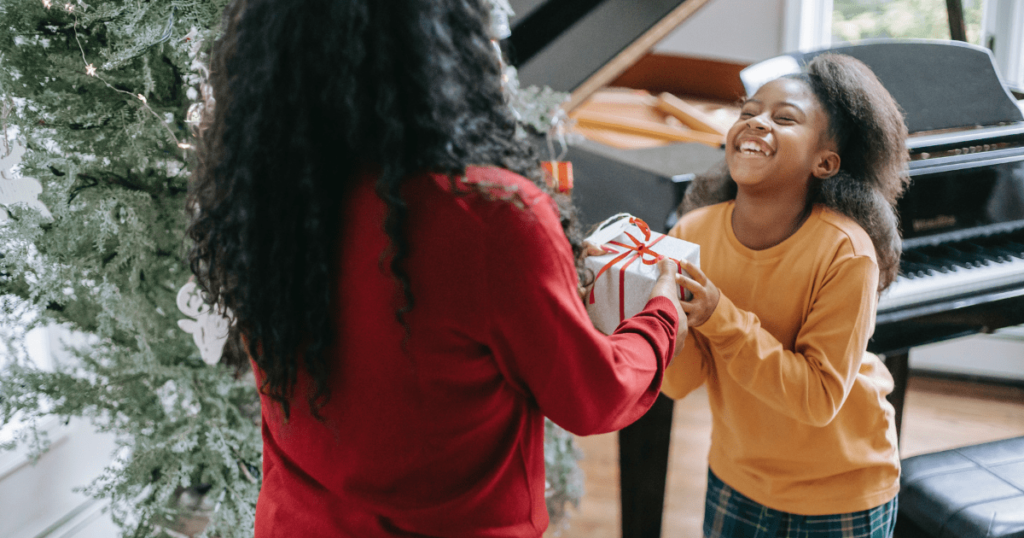 Gift For Kids
Kids are usually the most excited about the festive season. They deserve all the love and gift they can get in the New Year. Happy New Year Gifts online for kids are quite numerous. If you have little cousins or nephews in your neighborhood, you can give beautiful gifts they would appreciate as well. You can process new year gifts online, ranging from sweet & candy boxes, a piñata, and subscription boxes. Customized books with their photos & names printed on it are also great alternatives.
Yes! If you can't personally celebrate the New Year with your family, you can send new year gifts online instead. This is show that you love and care about them and you can't wait to meet them again.
With all these categories above, you'd be making an informed decision when you decide to buy new year gifts online. So, show them that although they are physically distant, your thoughts are with them, always.
Have a happy New Year in advance!