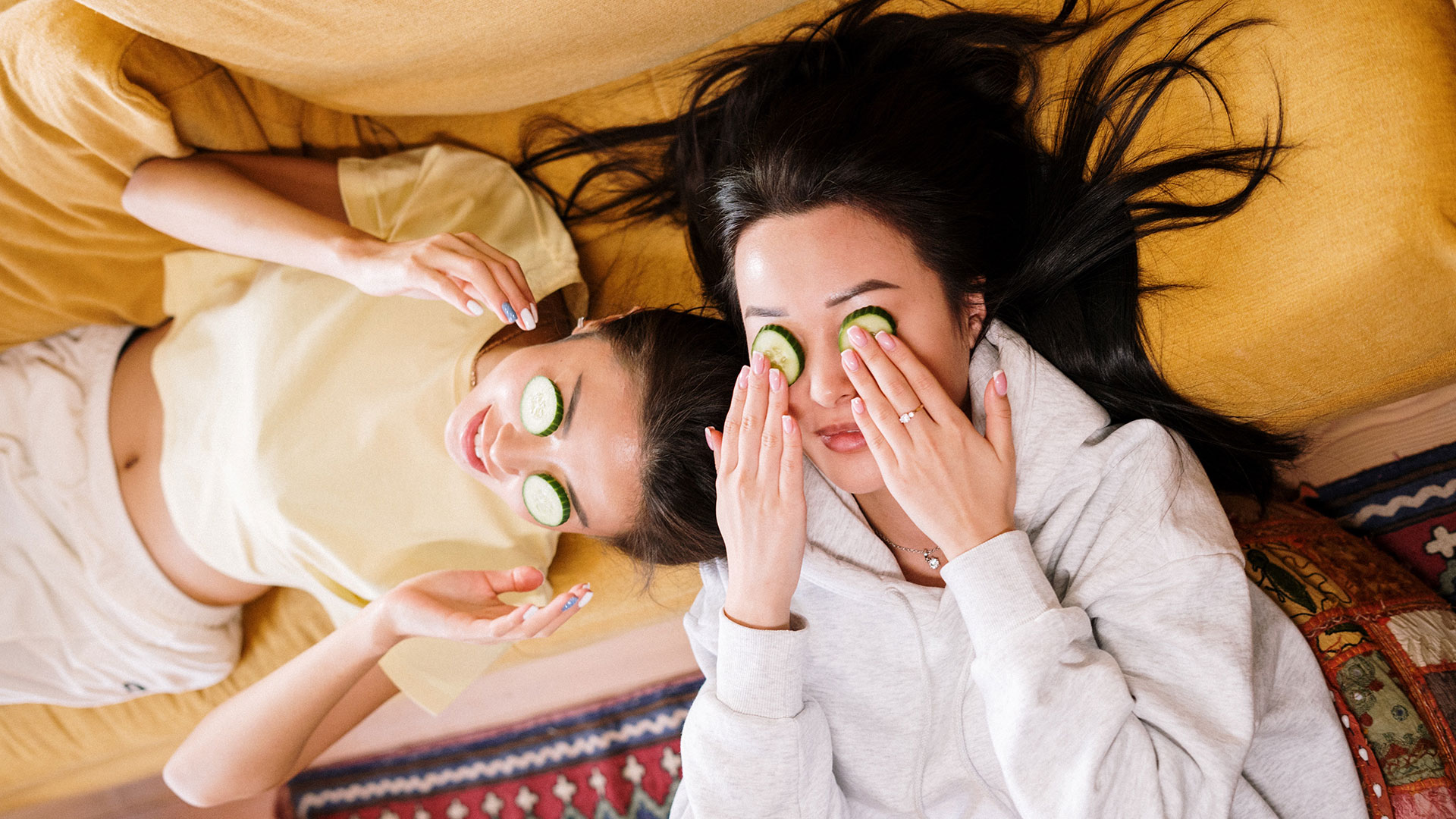 Friends are hard to find. As we grow old, we realize that among the hundreds we meet, very few stay loyal. Thus, it is a blessing when we find that one best person in our lives who have stuck with us through thick and thin.
More lucky are you to find a strong, dependable, sweet girl as a best friend. On her special day, show how much she means to you with a special birthday gift.
If you are wondering how to come up with great gift ideas, we have discovered the following to be the best birthday gift ideas for girl best friends.
Balloons
Confetti Latex Balloon Set
Her special day is coming up and you are asking, "What is the best birthday gift for my girl best friend?" First of all, you are on the right path for simply asking for the best.
Each girl is unique, but most enjoy a balloon surprise. Make it the grandest she's ever had with this set that you can order online and prepare easily by yourself.
Lighting Decor
Acrylic 3D Illusion LED Night Lamp
The Acrylic 3D Illusion LED Night Lamp is an excellent birthday gift for your girl best friend. You can order and pay hassle-free online and have it delivered to your bestie's address. This beautiful sentimental gift is not only useful but also durable for a low price.
Stylish Bag
Pintados Rectangle
If you are looking for a luxurious present for your best friend but still want to be practical, gift her the Shopinas' Pintados Rectangle handbag. This is also perfect if your best friend enjoys art and prefers local artists and locally sourced materials.
Personalized Items
Bookmark
Istorya Creation's bookmark can be customized with a personal message. It will be one of its kind and a keeper for your girl best friend. You can have this bookmark in gold, silver, or copper and choose the color of the strap as well. This is a wise birthday gift for girl best friends who love books or like to collect tiny souvenirs.
Skincare Products
Botanical Effects Regimen Set
Skincare is a must for all of us. You can never go wrong with choosing products for healthier skin from trusted brands like Mary Kay.
This Botanical Effects Regimen Set is one of the recommended birthday gift ideas for girl best friends. It is reasonably priced and comes in regular size. The gift set comprises three hydrating products: Cleansing Gel, Refreshing Toner, and Moisturizing Gel.
Relaxation Aides
Acupressure Mat
An acupressure mat is a unique birthday gift for your girl best friend. Ever has something before that made you say, "I didn't know I needed this? Where has this been all my life?" This is exactly the kind of gift that people will find unexpectedly valuable and pleasant. The acupuncture mat is necessary especially for those who love to work out.
Who better than you, her best friend, to give her fun and witty presents?
Foot Spa/Bath Massager
A foot spa is another birthday gift idea for your girl best friend to help her relax and unwind.
With this item, she can have spa days at home and won't need to go out to get her tired feet massaged. It has additional features like Heat with Digital Temperature control, Bubbles, Pumice Stone to remove dead skin and calluses, Removable Massage rollers to relieve pain, and many more.
Gift Cards
Sephora Birthday E-Gift Card
Gift cards and certificates can be impersonal to some, but it is still a cool birthday gift for your girl best friend who is utilitarian or has varied interests.
Start with gift cards from Sephora. You can choose from a wide range of amounts that are according to your budget. Still, make sure your best friend can get something special. Sephora is a popular store for fashionable items, makeup, fragrance, skin and hair care, and many other cute and useful items.
Gift Basket
A gift basket is one of the two perfect presents that you can get your best friend. It gives you great value for your money's worth and is convenient to set up. Start with trusted professional service providers like LocalGift PH.
Gift baskets also come in many different types, so you are sure it is filled with your best friend's faves. Here are two of the most esteemed gift baskets loaded with simple pleasures.
I Adore You
LocalGift's I Adore You gift basket might just be the best gift for your girl best friend on her birthday. The arrangement is dominated by red — the color of love that shows just how much you adore your best friend.
The set includes a regular box of the delicious Ferrero Rocher, some bars of yummy Toblerone and KitKat, and the cutest of all, a teddy bear that holds an I Love You sign.
Sweet Smiles
We understand you want your best friend to be the happiest on her natal day. Well, this gift basket will surely bring out the sweetest smile from her.
The LocalGift's Sweet Smiles gift basket is the answer to "What could be the best birthday gift for my girl best friend?" This decorated vessel of surprise contains the biggest box of Fererro Rocher, large-sized Toblerones, Cadbury, and Hershey chocolate bars enough for your best friend to smile from ear to ear.
I Adore You and Sweet Smiles are both arranged in ornate native baskets that give out a warm and homey vibe. They are also just the thing to hold up while posing for birthday pictures.
You can order these fabulous gift baskets online and have them sent to your best friend hassle-free.
Birthday Bouquets
Flower bouquets are classic gifts for women. They are the ultimate expression of affection, appreciation, and care. While flowers are the perfect heartwarming gift, chocolates are conclusively the best at inciting excitement and surprise.
No reason not to give your best friend both flowers and chocolates, right? After all, it is the best friends' job to shower each other with love.
Sweet Purple
Purple is the color of extravagance, wisdom, and magic. The Sweet Purple just says you see and adore these qualities in your best friend. The color is embodied in the tulips — the flower of love.
The bouquet is made perfect with KitKat, Toblerone, and Snickers candies so your best friend can have a load of endorphins on her birthday.
Sweet Purple is completed with a minimalist, elegant wrap that emphasizes the bouquet arrangement and the surprises therein.
I Cherish You
LocalGift's I Cherish You bouquet is perhaps the best gift for your girl best friend on her birthday.
This bouquet is made up of gorgeously arranged flowers and packed with chocolate favorites.
It holds an assortment of tulips signifying your love. It also has a generous number of Snickers, KitKat, Toblerone, and Hershey bars. They are made into a stunning bouquet as wonderful as your friendship. I Cherish You will surely surprise your girl best friend.
You can order Sweet Purple and I Cherish You bouquets online and have them delivered right at your best friend's doorstep. The best way to send flowers is online, especially if you live abroad or in the context of a pandemic. Don't forget to have a family member take videos of this moment so you can share a good laugh later!
Conclusion
There are a lot of excellent gift ideas that you can choose from. There are many more that could make your best friend feel cherished on her day. The best ones, though, are those that make sweet moments for a lifetime. Things cease to be ordinary when they are given with thought and love.
Check out LocalGift's helpful blog posts about buying gifts for women, the dos and don'ts of shipping gifts to the Philippines, and many more essential guides.