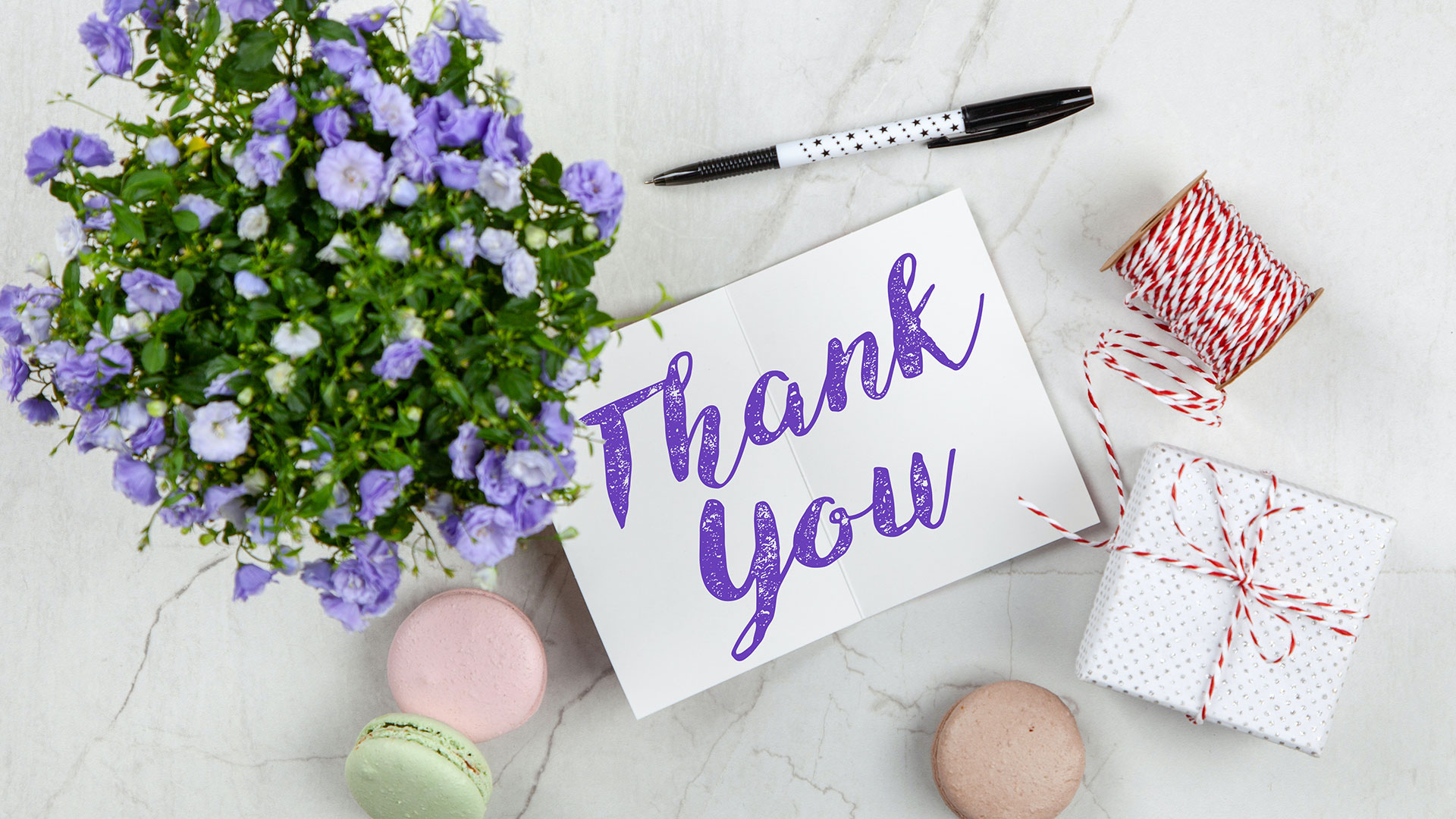 Life is full of challenges. That's why it's fortunate to have someone to help and support us. If you've been blessed with such a sweet person, show your appreciation with a thoughtful Thank You gift.
To fast-track your search, we have compiled for you the greatest presents that best show gratitude and love.
Gift Recommendations for Saying Thank You
1. LocalGift Surprise
LocalGift is a Philippine-based online store that creates, prepares, and delivers beautiful sweet bouquets and gift baskets anywhere in the country. Even from abroad, you can ship gifts to the Philippines conveniently by using your PayPal account.
This online surprise delivery service in the Philippines serves your loved ones not just on special occasions but on any day. Hey, every day is a celebration when you have many people you cherish.
LocalGift is an exceptional resource if you are looking for the best gift ideas and even those that fit your budget. You can learn how to choose the best gift basket for any occasion or how to send gifts when you're far away.
We know it can get stressful when you are given so many options, so we prepared the best bouquets and gift baskets for you to say Thank You.
Bouquets
Bouquets are classic presents to show gratitude. LocalGift's version of this timeless surprise includes not just flowers but delicious chocolates, so the tummy sings happy tunes with the heart.
I Cherish You
Tulips symbolize love. Show how much you admire and thank your giftee with the I Cherish You bouquet, which boasts assorted tulips hemmed with various sweeties. They include bars of KitKat, Hershey Milk, Toblerone, and Snickers.
All the goodness is wrapped in a modern, minimalistic, white covering bound by a dainty ribbon to make an exquisite Thank You presentation.
Sweet Bloom
LocalGift's Sweet Bloom will surely make your giftee feel blessed. Its pristine arrangement perfectly epitomizes its name.
This perfect bouquet includes white tulips, which signifies purity and honor. All around the blooms are peeking KitKat and Toblerone bars that tempt to be plucked for your recipient's delight.
Gift Baskets
Gift baskets are great Thank You gift ideas. These incredible bundles of happiness are some of the best presents you can give to someone. It is filled with various chocolates that will surely satisfy your giftee's sweet tooth. And it's plenty enough to share!
Sweet Surprise
Nothing more can say Thank You enough than a basket of chocolate madness.
LocalGift's Sweet Surprise gift basket is a beauty with its adorably designed basket cradling heaps of goodies. The piece is centered on a big box of the luxurious, golden Ferrero Rocher — everyone's ultimate sweet favorite. It is neatly surrounded by big Cadbury Milk Bars, Toblerone, KitKat, and Hershey Milk Bars to complete the surprise.
I Adore You
The I Adore You gift basket is an absolute cutie. It is a sure delight, with candy packs of KitKat and Toblerone, as well as a proportionate glorious box of Ferrero Rocher.
The homey woven basket cradles a heartwarming Teddy Bear holding up an I Love You sign as the sum and substance of the presentation.
LocalGift's I Adore You feel-good basket is definitely one of the top Thank You gifts of all time.
2. Accessories
Casio MQ-24-1B3LDF Black Rubber Strat Unisex Watch
A watch is a good option as a thank you gift if your recipient prefers practical items. A watch is an everyday accessory that will always remind your giftee how much you love and appreciate him/her.
3. Travel Essentials
Jacinto and Lirio Zippered Refillable Vegan Leather Fiesta Traveler's Notebook
Is your giftee a literature and nature lover who travels a lot? If yes, then this compact notecase may just be the gift that says Thank You.
The Jacinto and Lirio Zippered Refillable Vegan Leather Fiesta Traveler's Notebook is a wallet-like pouch that opens up to reveal pages and numerous pockets for writing, drawing, and sketching instruments. It also has zippered organizers and cardholders.
This item is eco-friendly, refillable, customizable, and water-resistant — a fine combination of craft and functionality.
Baunan Bundle
Art and travel are food for the soul. The Good Store brings both nourishments with this eco-friendly Baunan Bundle from The Bamboo Company. With this parcel, your giftee can feed her body as well as their spirit.
The set includes a SIP Rocket Insulated Tumbler that can hold 500 ml of fluid. It can keep your giftee's drink warm or chilled for long hours. You can also choose from colors black, silver and teal.
The Baunan Bundle also comes with a Bambaunan Bamboo Food Container with a well-fitted lid and band great for take-aways. Lastly, the set has a SIP Burrito that wraps a spoon, fork, knife, chopsticks, and metal straws. You can even choose to have more cool items to include.
4. Snacks
This is for those whose passions are nibbles! A pack of snacks will surely cheer the foodie.
Pogs! Hex-Combo Snack
We all have that one person in our circle that just loves street food so much, they'd pick them over restaurant food. Well, who can blame them when Philippines street food has some of the best flavors in the world?
Shopinas is an online platform that houses various local stores selling authentic Flipino items and munchies. Among them is Pogs! which sells street food snacks in packets fit for gifting.
The Hex-Combo by Pogs! is a complete foodgasm with six varieties of seasoned bites. This set comprises two collagen-rich Chicken Feet snacks, two crispy Chicken Isaw variants rich in protein, and two kinds of Salmon Fish Skin that's low-carb, gluten-free, and high in Omega-3 fatty acids.
Oh So Healthy! 3-in-1 Gift Pack Set
Gifting a health-conscious person who prefers sweet fruits over crunchy, salty treats?
Oh So Healthy has a gift pack that's filled with three yummy varieties. They are made with 100% real fruits and natural ingredients, so they are nutritious and wholesome. Their flavors include mixes of mango, sweet potato, banana, purple yam, coconut, guava, and many other fruits.
5. Wine
Wines are usually given during big celebrations, but a thank you to a good friend also calls for a toast of these aromatic drinks.
Woomera Wine Gen Trio Pack
The Woomera Wine Gen Trio Pack of Landers is a fantastic gift set that's composed of three delectable wines so you can salute your giftee thrice!
These three excellent aperitif wines are light, refreshing, highly flavored, and sure to surprise your special someone.
Give your compliments with the zesty Sauvignon Blanc Light, heady White Moscato Palate, and tangy Sweet Red Wine Palate.
6. Gift Certificate
Gift cards and certificates are perhaps the most convenient of all presents. They can be too generic, but if you know your giftee's favorites and they particularly like a brand or style, gift cards can work superbly.
Bench Gift Certificate
Bench is a leading retail brand selling apparel, footwear, accessories, scents, and many other things. They offer affordable, fashionable, and good quality items, making them one of the most popular in the Philippines.
If the budget is to be considered, there is no need to worry because Gifted has Bench gift certificates that start at 500 pesos.
Say Thank You with a gift today
What makes gifts special is the thought behind them. When choosing a gift that fits your recipient, go for the classic ones, opt for their favorites, or select something that has sentimental meaning to both of you.
Review the selections mentioned above and go for the best Thank You gift your special someone can receive.