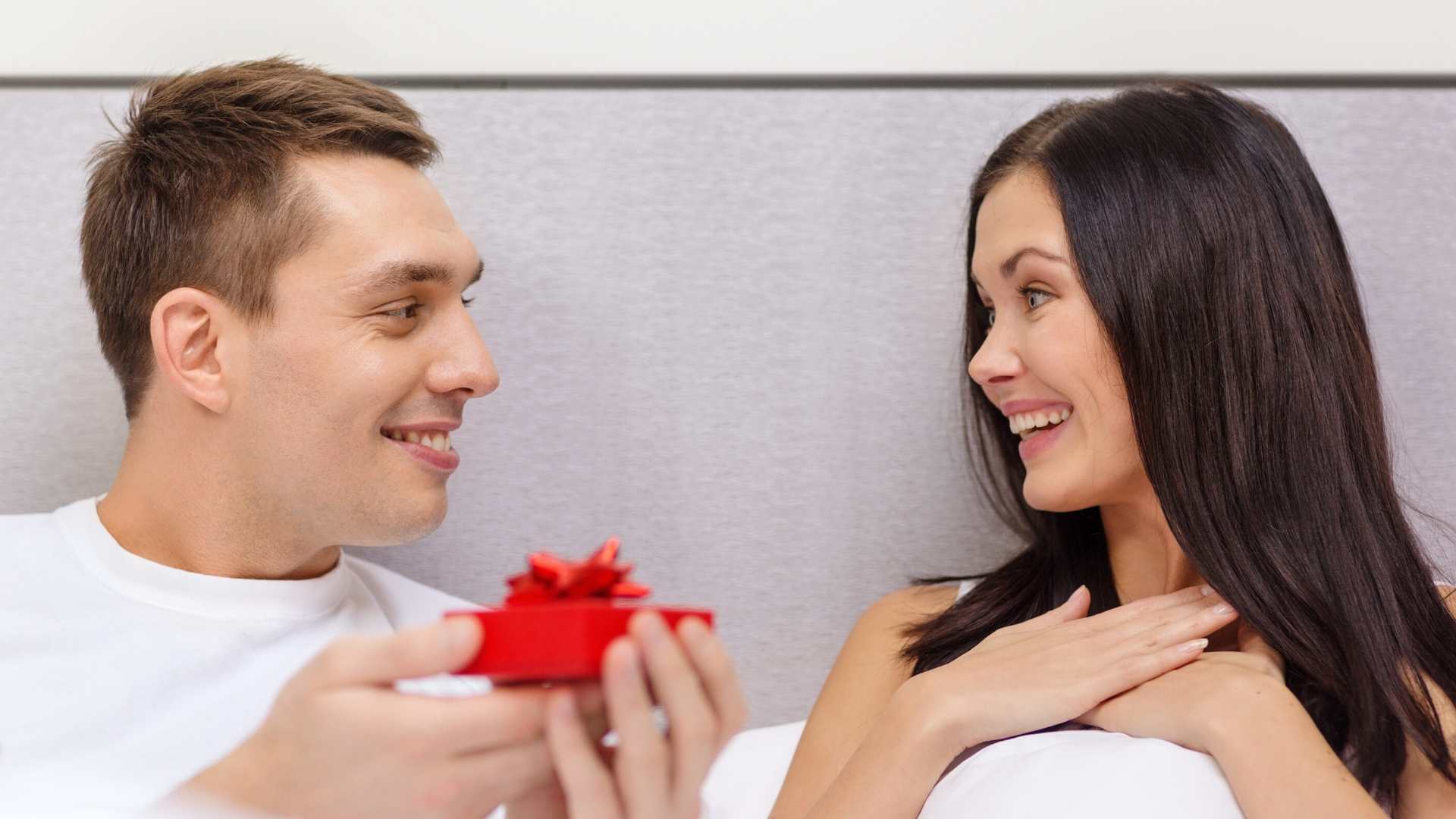 Is your wife's birthday coming? Don't fret. We will help you get through this. It is our goal to make your wife feel special on her birthday. We understand that the longer you've been together, the harder it is to think of new gift ideas for her birthday. Take a look at these last-minute birthday gift ideas for your wife.
Watch
A classic watch can be the perfect birthday gift for your wife. It might be costly, but since it's your wife, you will know that it is the best for her. Every time she checks the time, she can automatically think of you.
Bracelet
Bracelet is one of the best jewelry items you can give as a birthday present to your wife. Some bracelets are quite functional such as a bracelet that secretly works as a phone charger.
Vase
If your wife loves arranging flowers and plants, then a right looking vase can be the best birthday present for your wife. There are various types of flower vases you can choose from the market. It is best to know what your wife likes, so you will be able to give her the best birthday present.
SunGlasses
Does your wife usually go outside the sun? You may give her a pair of sunglasses so it will be easier for her to see while walking in the sun. It can also serve as a good fashion accessory. If she has poor eyesight, you can give her a pair of eyeglasses that can transition into sunglasses.
Rings
Rings are exquisite, especially if your wife loves collecting jewelry. Though this option may be more on the expensive side. But if you want something special, you can engrave her name or your birthday message on the ring.
Cooking Utensils
If your wife loves cooking and baking, then this is the perfect birthday gift for her. Some of the presents you can give is a brand new turbo broiler or a mixer. If you're thinking of going all out, you can also do a kitchen renovation.
Shoes
If your wife likes to collect shoes, this is the best birthday gift you can give. Check if she might be eyeing something online. If she does, this can either be one of those luxury brands or something she can use on a daily basis.
Dress
It is good to dress up your queen once in a while. It is your way of thanking her for being the best wife. Why not buy her a dress as her birthday gift? Oy better yet, take her to a shopping spree.
Plants
Does your wife love gardening or she just loves collecting plants and putting them inside your home? Then this gift will be the best birthday gift for her. There are indoor plants that don't need a lot of maintenance, so this will be good if you're renting or living in a condo.
Bouquets
The never-ending bouquets. It's classy, sweet, and perfect for all occasions. You can never go wrong in giving a bouquet for your wife. But instead of the classic all-flower bouquet, why not try something new? Check out these unique bouquet selections from LocalGift.ph.
Makeup
If your wife is into beauty products and loves makeup, then buying her favorite makeup will make her happy during her birthday. You can also buy her a lipstick with her name engraved on the casing.
Chocolates
Does your spouse love chocolates? Then this is the best birthday present for your wife. There are unique chocolates you can give to her, such as chocolate filled with wine, which is kind of sexy. Or even better, a bouquet of chocolates to satisfy her sweet tooth.
Skincare Products
Is your wife into skincare products? Giving her a set of her favorite skincare brand will be a perfect birthday gift. You may check your bathroom to refill her skincare products or add some new products that she's been eyeing.
Fragrance
Does your wife love to collect fragrances or perfumes? Make sure that you know what type or smell your wife likes. Do not buy a fragrance based on your liking because there's a chance she may not like it at all.
Vanity Mirror
Has your wife been dreaming of a vanity mirror that is full of lights for her makeup or skincare session? Then this is a perfect gift for her. You can also do a DIY for this one. There are a lot of instructions you can see online. Your wife will appreciate your efforts by creating a DIY vanity mirror for her.
Camera
Does your wife love taking photos and capturing exceptional moments? Then a camera is a perfect birthday gift you can give to your wife. It can be an Instax, digital camera, DSLR, or an action camera.
Gym Clothes
Does your wife love working out and going to the gym? This one can be the best birthday gift for the wife. You can get her a complete workout outfit that makes up into a great outfit.
Photo Book
A photo book is a great birthday gift for your wife to remind her of all your beautiful memories. You can get your photobook customized in any camera or printing shops.
Scarf
Does your wife love putting scarfs around her neck when she goes out, or is she fond of decorating her bags with scarves? Then a scarf would be a perfect gift for her birthday. It can also help cover her skin from the sun and keep her warm from the cold.
Digital Picture Frame
Do you want to remind your wife of your photos together? Then a digital picture frame is the perfect birthday present. She can put it on her office desk. You will just have to add pictures anytime.
Book
Is your lady a bookworm? Then giving her favorite book or a monthly online book subscription is a perfect birthday gift for your wife. You will be able to support her on her favorite hobby.
Massager
Does your wife experience body pains? If you are not that good at giving body massage or you are quite busy with work, then a massager is a perfect birthday gift for your wife.
Headphones
Is your wife a musically inclined person? Then a pair of headphones will be a perfect birthday gift for her. There are many headphones you can find in the market, such as Bluetooth headphones with a noise-canceling feature.
Pajama Set
A pajama set for your wife can be a perfect gift for her birthday. It is an excellent gift for her if you want your wife to sleep comfortably every night. I mean, who doesn't want cozy and comfortable pajamas? You can find a lot of pajama sets in online shops and malls.
Earrings
Every woman loves jewelry, especially earrings. Diamond earrings are one of the best birthday gifts you can give to your wife. You may also opt for earrings with her birthstone in it to make it more unique. You will surely make her heart very happy and content on her special day.
Bag
Is your wife fond of collecting bags? If you have plenty of budgets, you can buy her a signature bag as a gift on her birthday, but if not, you can always buy a bag that suits her liking and needs.
Necklace
A necklace is a great birthday present for your wife. It can be a locket necklace or a necklace with a special engraving. This kind of gift can be exceptionally sentimental and sweet at the same time. You will never fail your wife for this kind of birthday gift.
Phone Case
Is your wife's phone case broken and cracked beyond repair? You can give her a phone case as a gift for her birthday. There are phone cases that provide a lot of purposes, such as a wallet or cardholder at the same time. Other phone cases have power banks that you can charge your phone anytime, anywhere.
Hair Products
Does your wife use specific hair products to maintain her silky and shiny hair? Well, you may consider hair products as a birthday gift for your wife. To surprise her, you may go to your bathroom and check her currently used products and refill those. She will be more than happy to receive a new bottle of her favorite conditioner from you. Or better yet, you can take to an all-paid salon experience.