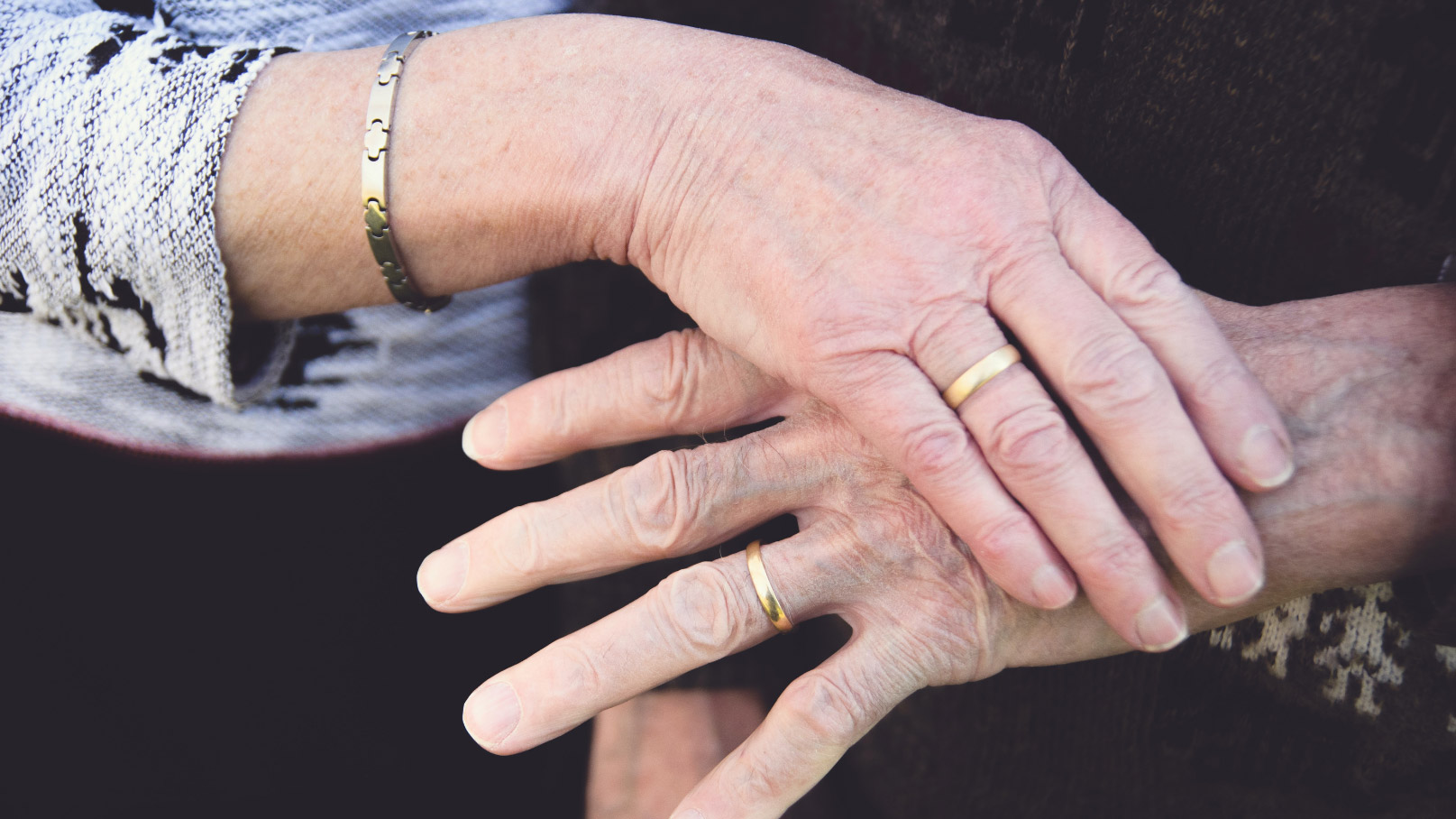 A wedding is one of the pivotal moments of a person's life. Promising lifetime companionship and love? The magnitude of it is immeasurable.
The decision to marry must be celebrated every day, especially every year on the day the vow is made.
Thoughtful wedding anniversary gifts make the day special and add to the beautiful times that will become good old memories to keep forever. Celebrate this special day with our examples below:
Grand Examples of Wedding Anniversary Gifts
1. Bouquets
Since time immemorial, people have used flowers to express and communicate their thoughts and feelings. It's for this reason that blooms have become classic gifts on special occasions.
The colors, arrangements, scents, and even sizes of flowers are representative of specific emotions. Over time, more artistic approaches have made the tradition of giving flowers better, more fun, and more exciting.
Don't worry if you are not familiar with how to choose the best bouquet for any occasion. Below are the first-rate bouquets that make the best wedding anniversary gifts.
Forever You
The Forever You bouquet is specifically designed to convey passion and joy. As the name implies, the display says that promise made on the wedding day.
The star of the arrangement is a single red rose that represents love. It is synthetic, so your giftee can keep it as memorabilia. The solo bud is surrounded by various chocolate bars that stand for happy times, such as Toblerone, Sneakers, KitKats, and Hershey Milk bars. Not only are they meaningful but a complete yum package as well.
For a complete beauty package, the surprises are wrapped up in a neat pink and white paper, tied with a cherry-red ribbon that will surely "kilig" the giftee.
You're My Only One
Marriage isn't just a pledge of a forever relationship but of loyalty as well — to the spouse and no one else.
There is nothing that says commitment more than LocalGift's You're My Only One bouquet.
Rewind the wedding bliss by gifting your spouse this bouquet featuring a dozen assorted tulips for a festive feel, hemmed with Kitkat and Toblerone candy bars for an all-out surprise. Along with the flowers, the goodies are enveloped in sleek baby pink and white paper. All of these are locked with a cute ribbon so your giftee can enjoy cradling it a bit longer before they pluck it to eat!
2. Gift Baskets
Each one of us has at least one person that loves everything in superabundance. And for those who are as large as life, give them not a cuddly bouquet but an explosion of a gift basket.
Together Forever
Gift baskets make fantastic anniversary gifts for couples. While this arrangement is an excellent gift to your spouse, it is also great for gifting for other couples such as your parents.
The Together Forever gift basket is a versatile gift that can be given on all occasions meant for couples. It is given preferably during wedding anniversaries as this bouquet is created particularly for lifetime partners, to those who vowed to be together forever.
A giant box and some big bars of Cadbury and a single golden rose make up the Together Forever gift basket. The basket is dominated by the royal color purple that signifies grandeur and significance, fit for looking back on the years of partnership and devotion.
Grab this Together Forever bouquet online and have it sent to take advantage of the benefits of a gift delivery service.
Forever Yours
For more toned-down wedding anniversary gifts for the traditional types, the Forever Yours gift basket is the key.
You can stop wondering now how to come up with great gift ideas right here. The Forever Yours is the gift fit for all types of couples regardless of generation and taste. That is just the wonder of classic gifts — they don't go out of style, and they are loved by all.
Of course, this timeless present is made with a touch of modernity. The Forever Yours is distinct from all other gift baskets in the market because of its fairytale vibe. In the middle of the receptacle, a single red rose in a glass dome rests. Fairy lights add a magical effect to the presentation. Scattered around are Toblerone bars, so the sweetness of the present is felt by the heart and the palate.
3. Jewelry
Imono Gold Round Bangle
Matching gold jewelry makes amazing anniversary gifts for couples. It goes well with the wedding rings and a delightful reminder of the promise made on that historic day. Pieces of jewelry are some of the cheap gift ideas that we highly recommend for a wedding anniversary celebration.
Imono offers several couples jewelry at affordable prices. We suggest you get the Gold Round Bangle! It's reminiscent of wedding rings and is so fashionably minimalistic.
Did we mention you can get it engraved as well? All you need to do is send in your text in your order and then choose your font for a unique personalized gift.
Personalized Custom Wood Watch
If your giftees prefer natural wood and accessories in matte instead of shiny and metallic ones, choose this wood watch. It can also be customized with a personal message engraved at the back.
4. Romantic Dining Experience
Wedding anniversaries aren't complete without romantic dates for two and some great dishes.
Here we will give you two suggestions that you can choose from depending on your location, budget, and the current quarantine restrictions in your area.
Yacht on Dock with Romantic Alfresco Dining
What if we tell you that with less than 2,000 pesos, your super couple can have a luxurious date on a yacht?
In the Philippines' capital city, there's a date experience that all couples should absolutely try — especially on a wedding anniversary! The Manila Bay Yacht Cruises offer everyone's dream date — onboard a fancy yacht, eating a lavish meal, and drinking a glass of wine by the bay with a scenic view.
You can effortlessly plan this elaborate romantic dinner for your spouse or gift it to another couple conveniently by purchasing an e-voucher online.
Dinner Date at Home
Planned dates in scenic places are among fine wedding anniversary gifts for couples. However, current times have been different. The pandemic has proven to be challenging to eradicate, and we are forced to stay at home as we find our way back to the actual normal.
At a standstill, however, we find deep gratitude for the wellness of our family and the house we still have. We realize that dates at home are as special as restaurant rendezvous, especially when we are blessed with a healthy spouse to celebrate a wedding anniversary with.
Mark the occasion with some bistro vibes right at home with a DIY date at your patio or backyard with some simple but great decorating ideas. You can order scrumptious food, or you can whip up something in the kitchen yourself. Open and pour that special wine in your cupboard to complete the set. Create the arrangement in secret, put your spouse in a blindfold, and tada! You have your surprise.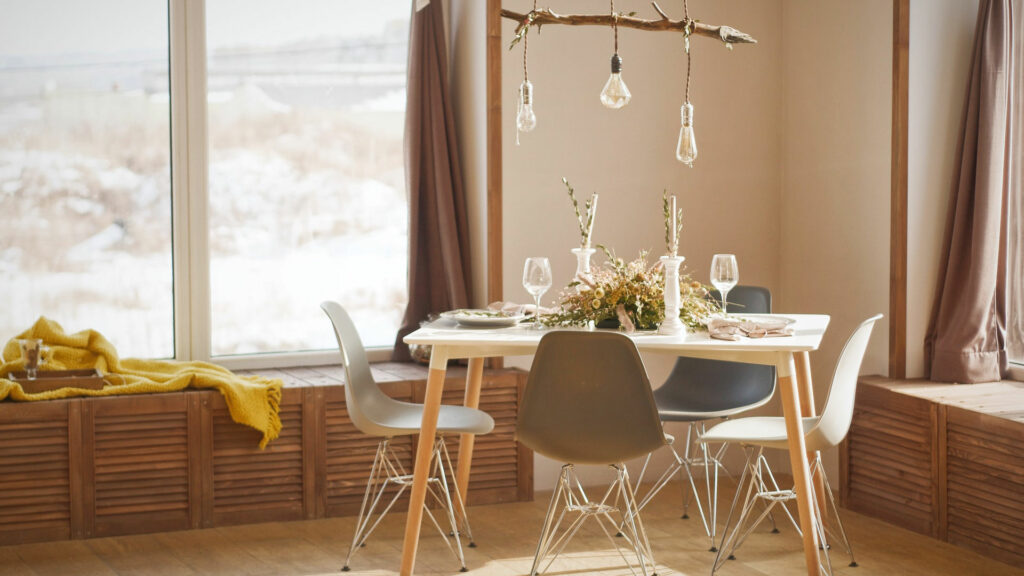 5. Home Upgrade
Home upgrades top our list of anniversary gifts for couples.
A significant difference between being girlfriend and boyfriend from being married is the sharing of a home. After your wedding, you will be living together in a space that is truly yours. It is the place where the person who loves you the most is waiting for you.
On the day of your wedding anniversary, surprise your home partner with a simple upgrade so you can both enjoy chilling in your house.
Modern LED Ceiling Lamp Fixtures
If you are looking for an affordable upgrade that can easily be installed and offers maximum effect in your rooms, ceiling lights are the answer.
You can actually find ceiling lights with different colors, shapes, and designs, from cheap to ridiculous prices. One of them is these ceiling lamp fixtures and lights from a high-rated seller in Lazada has proven their quality with perfect satisfaction scores.
The LED strip of this ceiling fixture is tricolored, so you can adjust it from cool white to warm light. You can also alter the dimness or brightness as well all by remote control. It looks modern and elegant, and its light effect can singlehandedly completely transform your room's appearance and aura.
Whether you want a romantic wedding anniversary celebration, or a bright party, or maybe a movie night with dim lighting, this is the perfect product for you. Simple home improvements can be the perfect lockdown gift ideas for your sweetheart as well.
Kyowa Breakfast Maker
Now, let us not forget that wedding anniversary gifts always depend on what kind of people the giftees are as a couple. Some duos prefer to hang around their bedroom or living room binge-watching movies, and some bond over food.
For the couples who are foodies and enjoy the kitchen the most, the Kyowa Breakfast Maker is the best addition to their household.
This multipurpose appliance looks chic yet practical. The breakfast maker is a power apparatus because it can make your toast, fry up your bacon and make your coffee all the time. Its efficiency allows the couple less time to cook and more time for each other.
The Kyowa Breakfast Maker is one of those little luxuries that make excellent anniversary gifts for couples.
Which of these wedding anniversary gifts are you buying?
Every moment is special, but there are just days that won't ever be like the rest. A wedding anniversary is one of those memorable days. Imprint a pleasant, heartwarming memory of this special day in your giftee's mind. Choose the best!