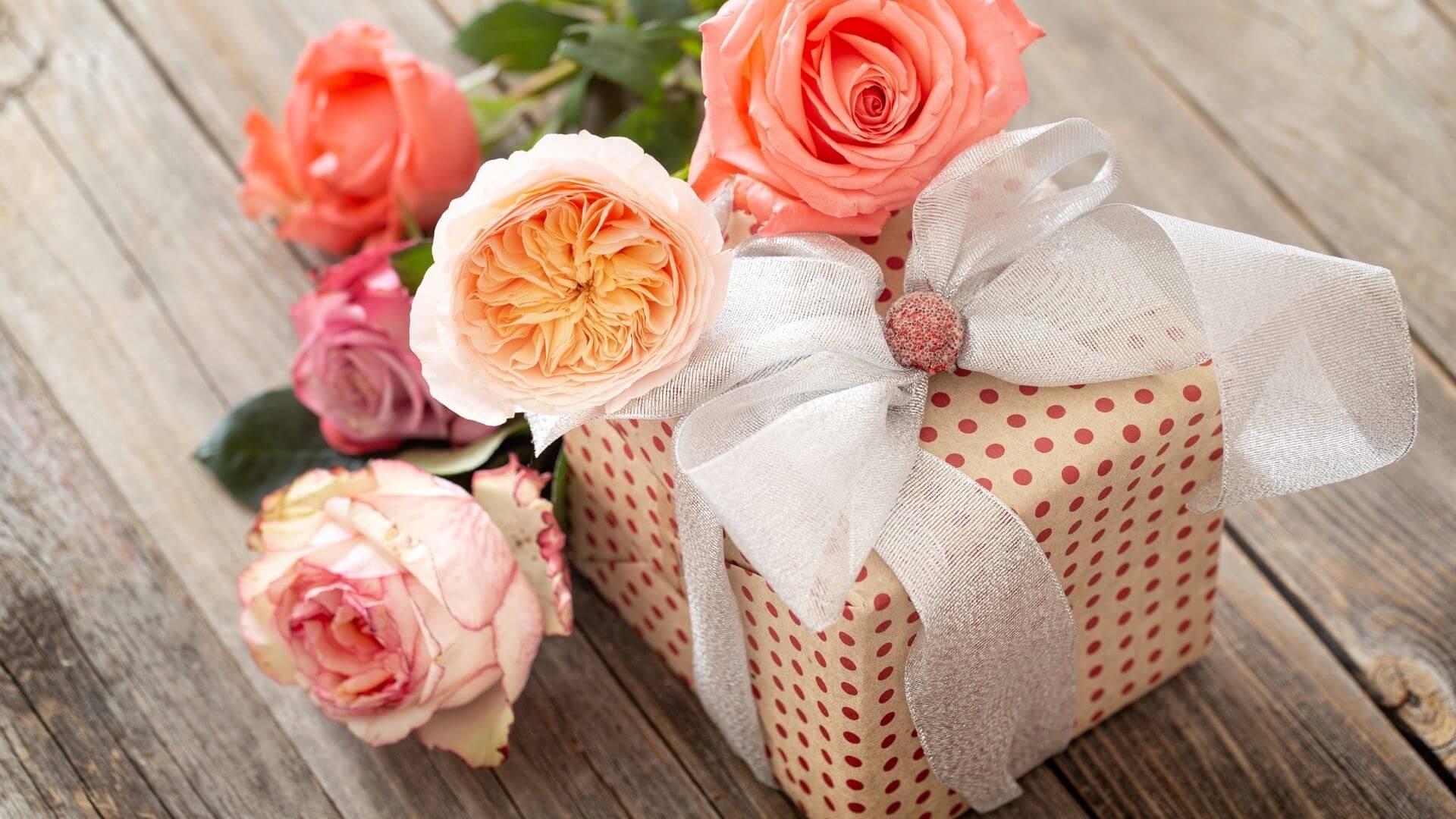 Find the perfect Valentine's gifts online for your special someone! From sweet bouquets to impressive gift baskets, snag only the best online Valentine's Day gifts at LocalGift.ph.
Choose from our exquisite selection for the perfect present your sweetheart will surely love. As a bonus, we go through some of our best tips when it comes to online shopping for Valentine's gifts below.
Gift-Giving on Valentine's Day
For any couple, Valentine's Day is an occasion to cherish and celebrate. As far back as the 1400s, when the first valentine ever sent was recorded in history, couples from all over the world have been expressing their love for each other every 14th of February.
Fast forward to present times, gift-giving during Valentine's Day remains a symbolic gesture of how much you appreciate and care for your significant other. From grand and extravagant gestures to intimate messages of adoration, this occasion has truly seen it all.
If you have been with your special someone for quite some time and now want to spice things up a bit when it comes to gift-giving, consider shopping for a wide array of Valentine's gifts online.
Shopping for Valentine's Gifts Online
If you are new to the world of online Valentine's Day gifts, it may seem less romantic than preparing presents traditionally or in the flesh. After all, there is an unwritten rule that everything you give to your special someone on this occasion should be a labor of love. From the get-go, we are here to debunk that myth. Trust us when we say that online shopping for Valentine's gifts is no less romantic.
Online Shopping for Gifts in General
There are nooks and crannies for everything and anything on the internet. Thankfully, this spills over to the frontier of gift-giving. No matter where you are and what time it is, you are always one search away from a website or online shop where you can buy gifts.
When it comes to the variety of websites and online shops available online, you can either find a niche platform for all your gift-giving needs or peruse a store that houses general products for sale – including gifts! As far as the possibilities go, your options for gift-giving are endless, thanks to the internet.
Buying Valentine's Gifts Online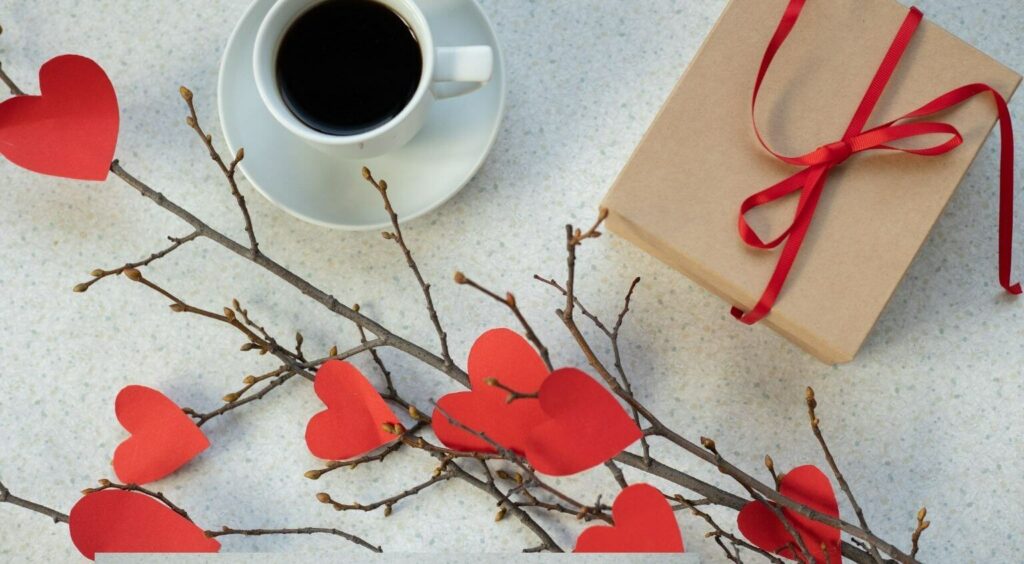 There are hundreds of thousands of websites and online shops that dedicate themselves solely to Valentine's Day. You can find any of these websites and online shops in operation in different countries. More often than not, such websites and online stores offer Valentine's gift items that are for sale and ready for shipment to your address or your significant other's. Think items in adorable pink hearts and blooming red roses.
But, if you have some specific items in mind, say, for instance, a pair of shoes or some jewelry that you know your significant other has been eyeing, you can always browse through any online shop. Usually, these online shops will also have special deals or promotions on Valentine's Day.
3 Reasons You Should Try Buying Valentine's Gifts Online This Year
We list some of the few reasons why you should consider making the shift to send Valentine gifts online this year.
Ease and Convenience
One of the pitfalls of Valentine's Day is that preparing for it can be a tedious task. Like many other individuals in relationships, you, too, may have a busy schedule that will prevent you from preparing weeks in advance. With all the responsibilities that you need to attend to, spending hours shopping for gifts is a no-go.
When you choose to order Valentine's gifts online, you compress hours worth of shopping in a few minutes or just one sitting. You only need to browse for gift items on any website or online shop. Within a few taps and clicks, your romantic Valentine's gift of choice is already on its way to your sweetheart. With such ease and convenience, you will never have to worry about allocating some precious time to shop and prepare. All you need is your trusty smartphone or laptop. You can even shop for Valentine's Day presents on your lunch break or the commute home.
Range and Variety
Another benefit that you reap when you order Valentine's gifts online is an abundance of available gift items. Often, when you have to bring yourself to browse for items at physical stores, you run the risk of shortages. Physical stores can only carry so many available stocks per item. Especially when you have specific items in mind, this constraint becomes even more trying.
When you shop for Valentine's gifts online, you practically have the entire web at your disposal. Countless websites and online shops carry a variety of different items, so you will not have any trouble with shortages at all.
Crossing Distances
Perhaps the most gleaming advantage you get when you choose to send Valentine gifts online is that it brings you closer to your significant other no matter where you both may be.
If you and your special someone are in a long-distance relationship and want to partake in the occasion, online shopping for Valentine's Day gifts allows you to send love to each other even from a distance. No longer will you have to skip out on Valentine's Day celebrations because you are apart from your beloved. With a thoughtful gift you can purchase online, you can make your significant other feel special even from a distance.
Where to Find the Best Valentine's Day Gifts Online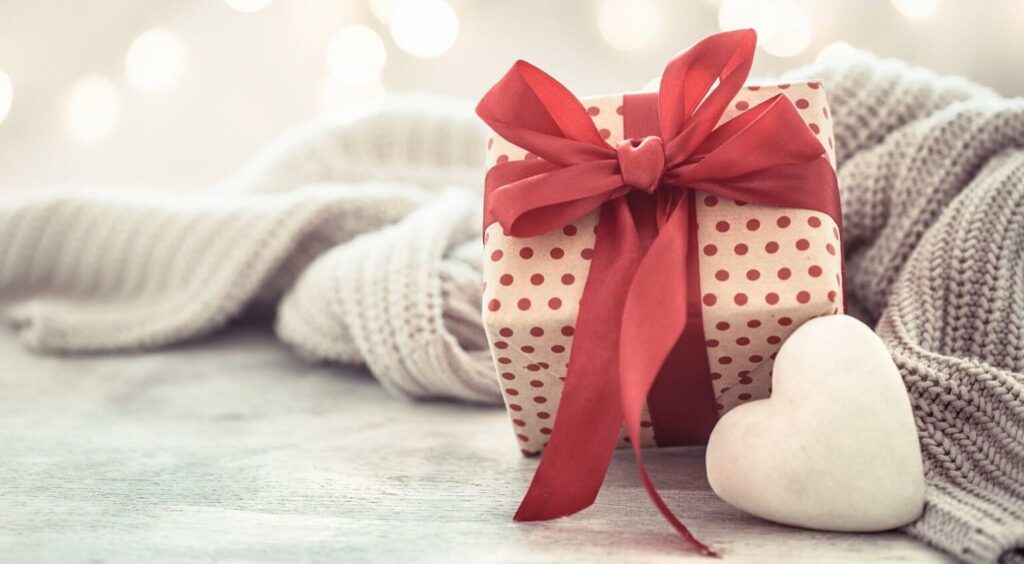 If the world of online Valentine's Day gifts now tug at your heartstrings, waste no time in heading over to LocalGift.ph, your trustworthy partner for exquisite gift items that you can send to your significant other in a few easy steps. 
This Valentine's Day, you can undoubtedly rely on LocalGift.ph for thoughtful – and hassle-free! – Valentine's gifts that will send your special someone over the moon with delight.
Navigating the Best Online Gift-Giving Platform
To gain access to all the excellent services that LocalGift.ph has to offer, you only need to register an account. Doing so also makes you eligible for some exciting deals and promotions on the website. As soon as you are on board, you can browse through LocalGift.ph's impressive array of Valentine's Day gift items.
Checkout your gift items of choice from your virtual shopping cart and choose how you want to pay and where you want to send your Valentine's Day gift. In just a few easy and convenient steps, you now have a Valentine's Day gift that your special someone will love and appreciate.
The Best Valentine's Day Gifts to Buy for Your Special Someone Online
Browse through some of our top picks for beautiful Valentine's Day gifts that you can send to your special someone.
My Everything Gift Basket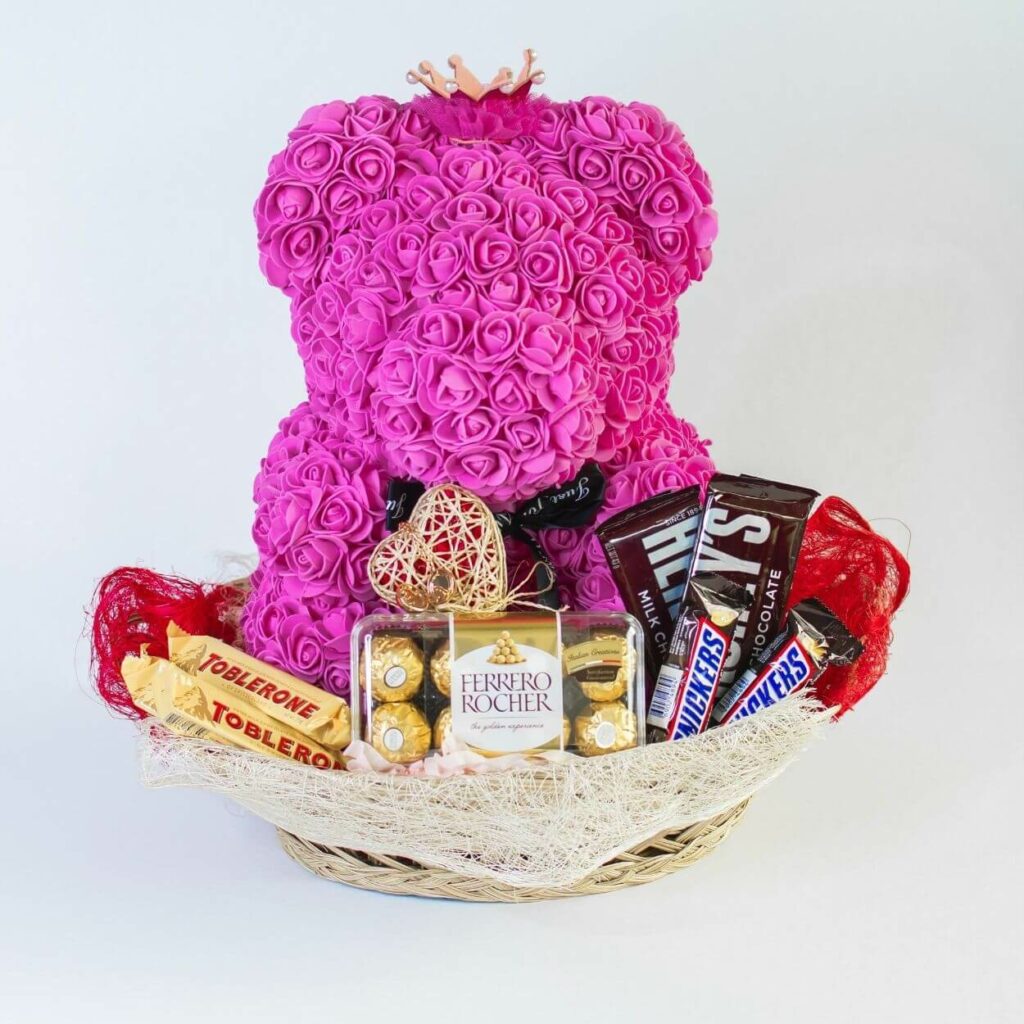 Your significant other means the world to you, and this gift basket will surely send them this message. An adorable bear of synthetic pink roses will swoon your lover, and so will the stunning gilded heart cage that holds an exquisite gold necklace. For extra sweetness, a variety of luscious chocolates are also included in the gift basket.
 Get this romantic gift basket for your better half this Valentine's Day here.
---
Simply Beautiful Bouquet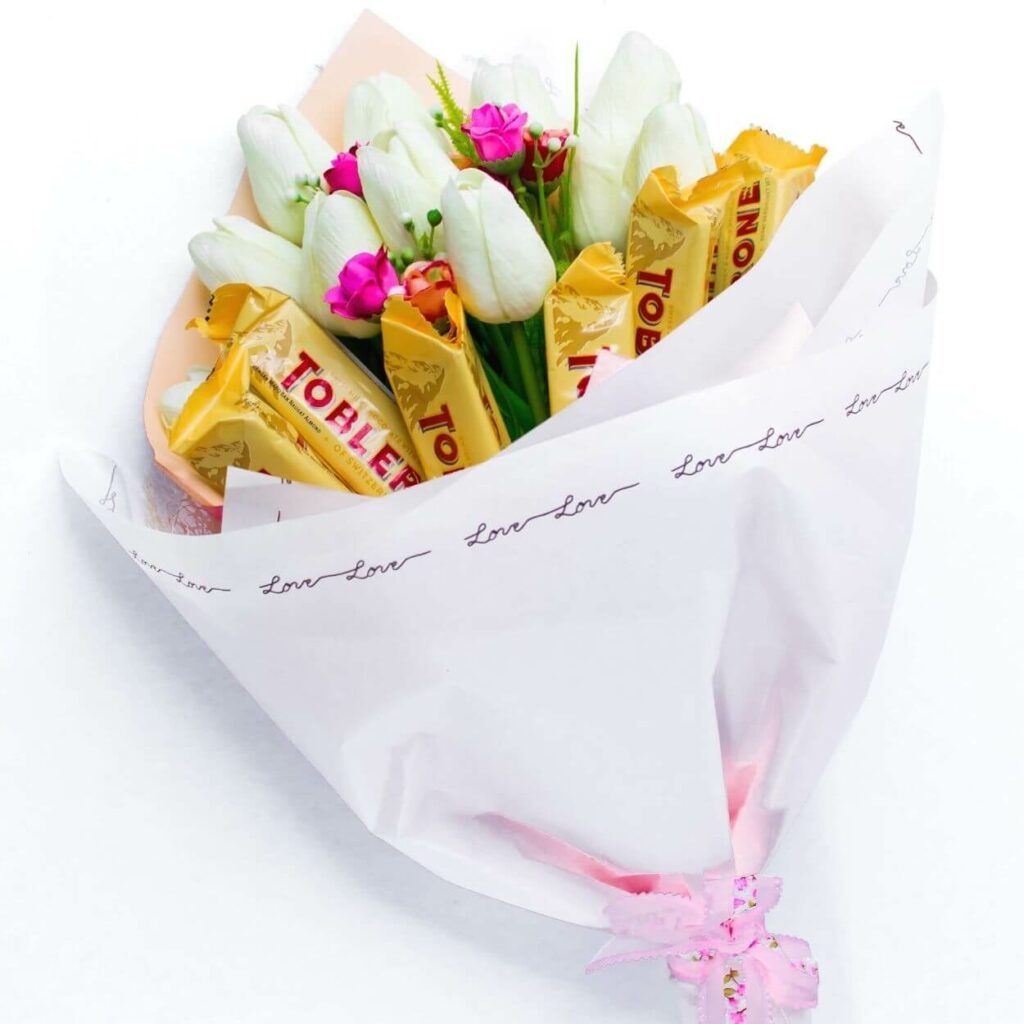 Tell your special someone you're in complete bliss with your relationship with this simply elegant bouquet. The synthetic white tulips inspire a sense of serenity and everlasting happiness. Meanwhile, the chocolates add sweetness and extravagance to the beautiful arrangement.
Get this elegant bouquet for your sweetheart this Valentine's Day here.
---
Sweet Crush Gift Basket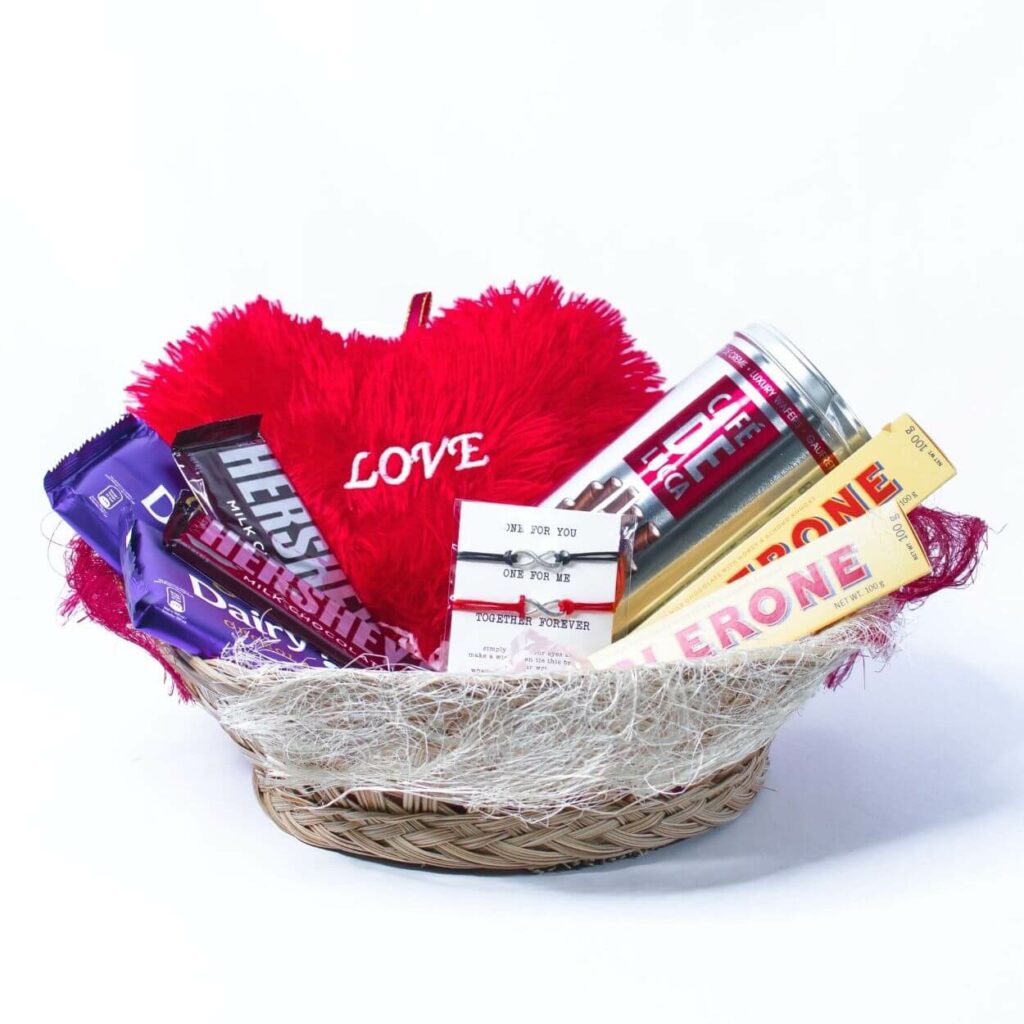 This gift basket is your best bet if you are at the budding stages of a relationship and now want to take it to the next level. It is equal parts adorable and romantic. It includes a fluffy red pillow that reads LOVE in romantic lettering and a sweet couple bracelet for you and that special someone. Lastly, a selection of delectable chocolates surrounds the gift basket.
Get this sweet gift basket for someone special this Valentine's Day here.
---
Fairy Love Gift Basket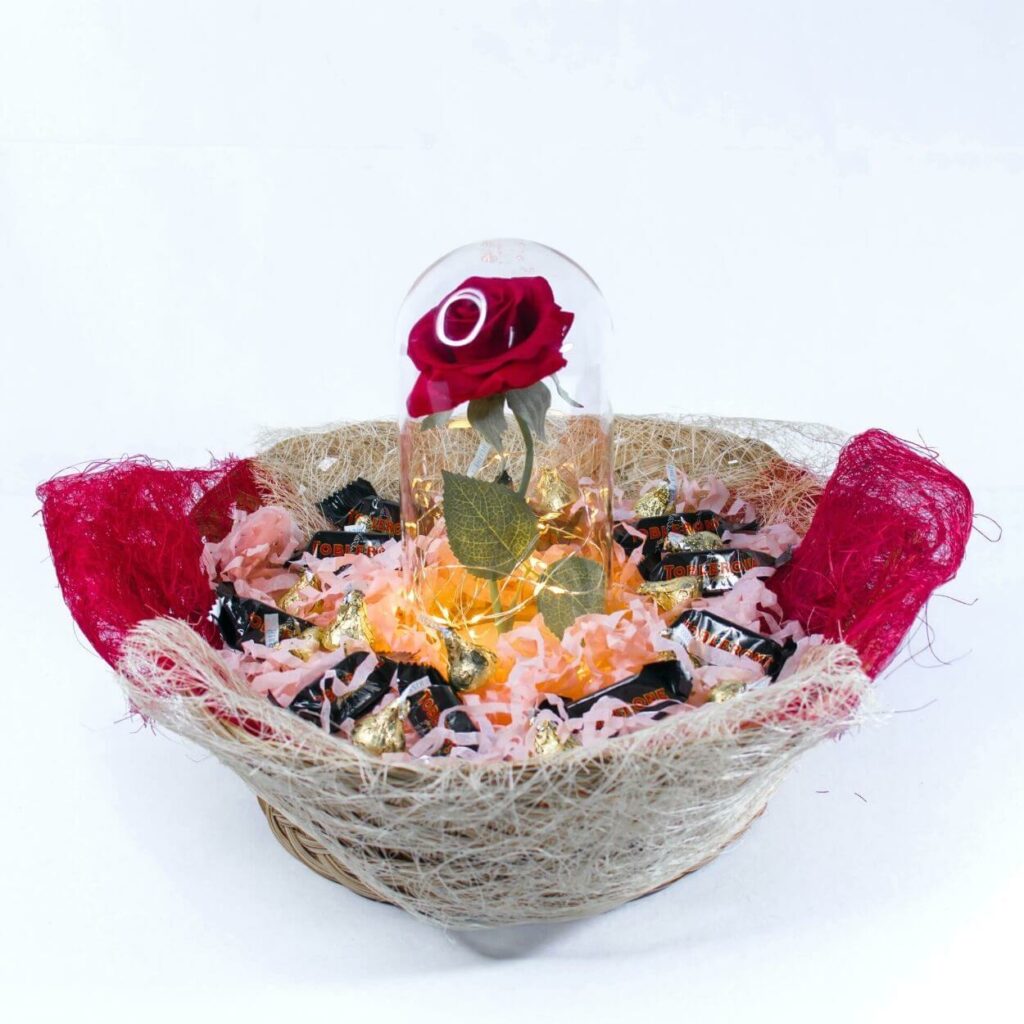 Your love feels like a fairy tale. What better way to symbolize your storybook romance than with this exquisite gift basket? A blooming stalk of rose in a glass dome with fairy lights is the stuff of fairy tales. At its base are some small packages of sumptuous chocolates.
Get this exquisite gift basket for the love of your life this Valentine's Day here.  
---
I Treasure You Gift Basket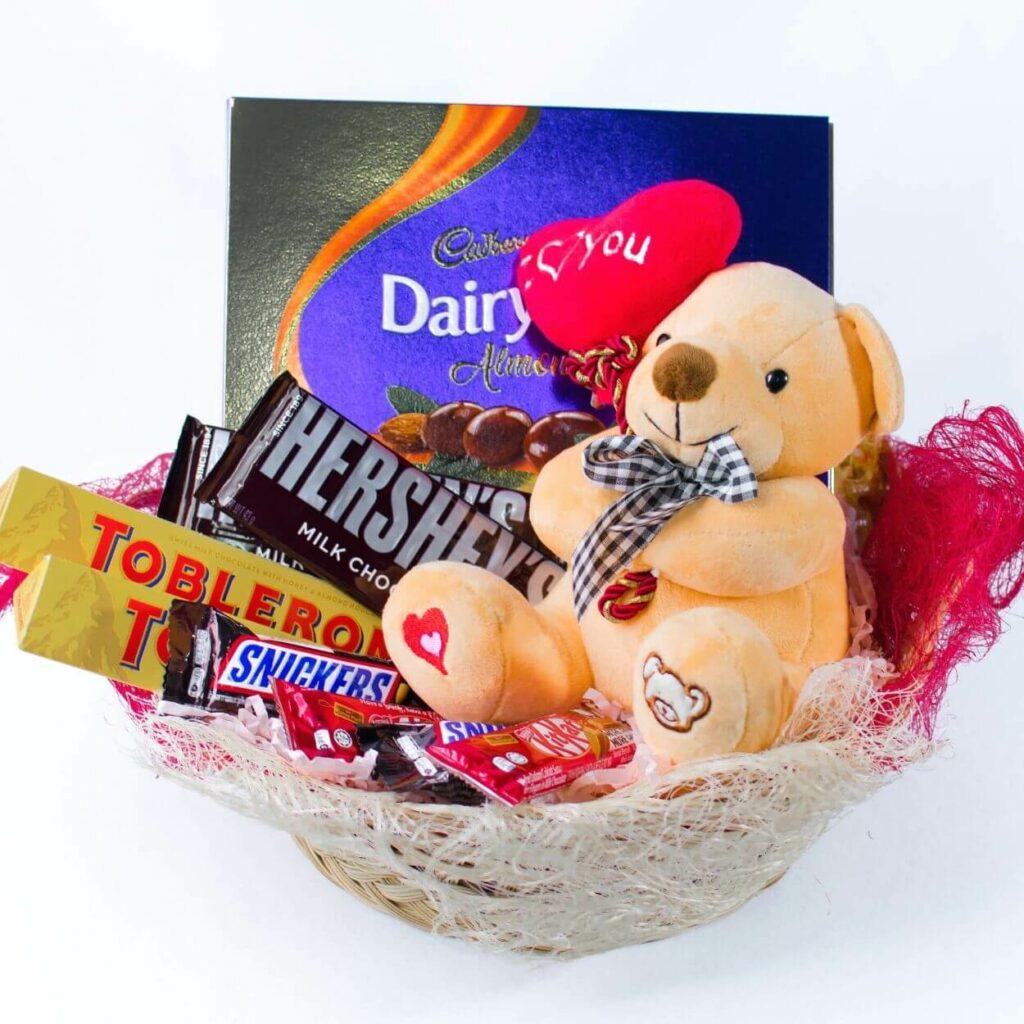 Captivate your significant other's heart with this cute gift basket. Sweet and exquisite chocolates fill up the basket with extra sweetness, while an adorable stuffed bear that says I (Heart) You guarantees to make your special someone smile.
Get this adorable gift basket for your significant other this Valentine's Day here.
You can find all these items and more at LocalGift.ph. Happy shopping and have a memorable Valentine's Day with your better half!