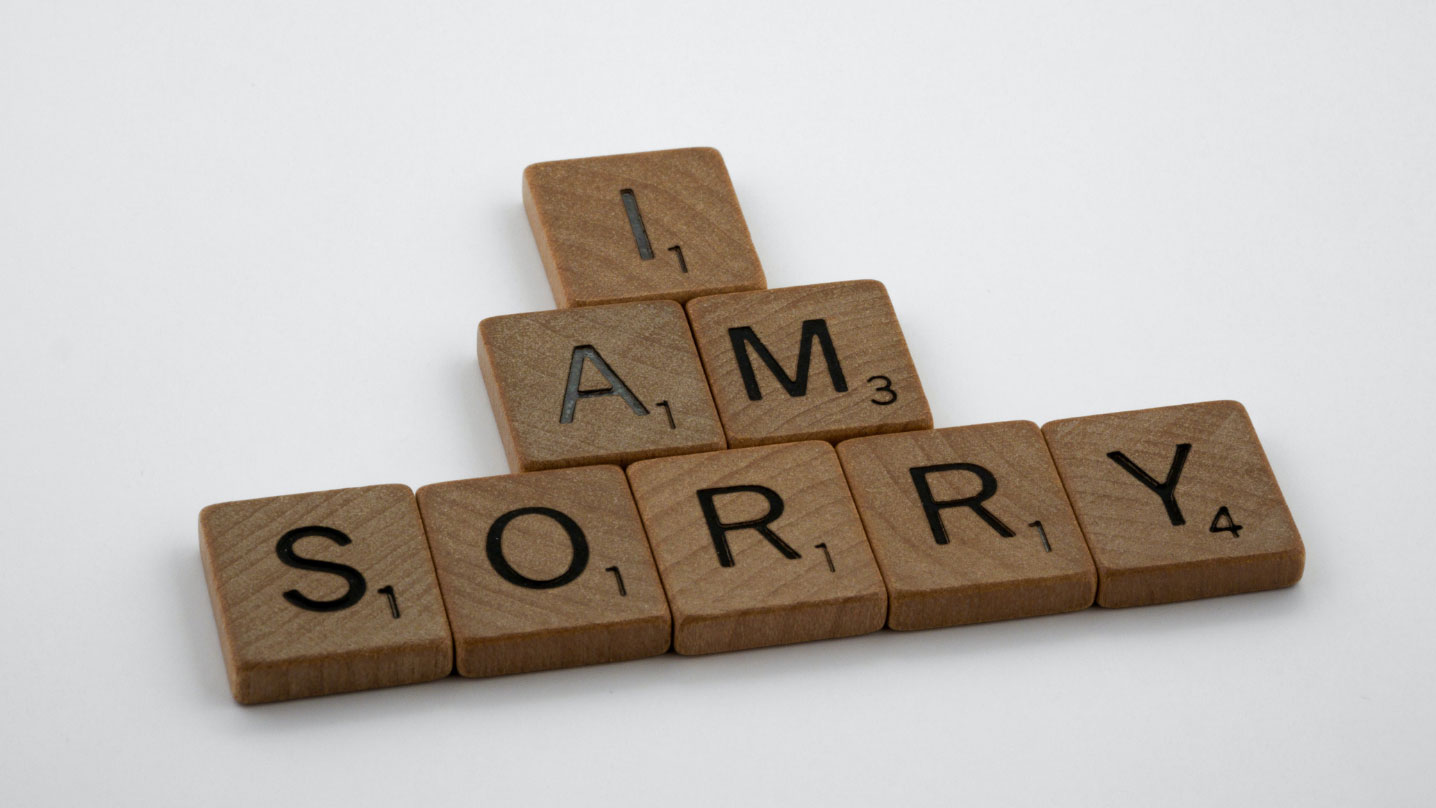 Uh-oh.
Just realized you had an oversight concerning a woman? Well, you've got work to do, my friend. There is no other thing that will appease a girl than effort.
Worry not, though, because we got your back. You don't need to surf the internet for many hours to scour for the best gift to give your girlfriend to say sorry.
Here, we have put together the cream of the crop — a compilation of the most gallant apology presents this year from recognized online surprise delivery services in the Philippines. By the end of this article, you will have sent your woman the most acceptable apology gift she has ever received in her life.
Gift Examples to Say Sorry to Women
1. Bouquets
Bouquets are classic gifts for women. Different kinds of arrangements represent different meanings. There are bouquets for congratulating, for thanking, for showing love, and for saying sorry.
So you don't worry about choosing the best bouquet for any occasion to give your girlfriend or wife, we have compiled for you the two finest I'm sorry gifts for her.
Je t'aime
Humans as we are, we make mistakes. Though natural, it's still crucial that we apologize for them and assure those we have offended of the love and loyalty we have.
The Je t'aime bouquet from LocalGift is among the most heartwarming and beautiful I'm Sorry gifts for her. The bouquet is primarily made with ivory-colored tulips, which symbolize reconciliation, forgiveness, and respect, making them the perfect I'm Sorry gifts for her. Did we mention the bouquet also includes Toblerone bars to add cheer to your gift? It definitely makes the bouquet more irresistible.
Sweet Ivory
For your queen, ivory is a top choice chroma. In honor of her regal position in your life, gift her the Sweet Ivory flower and chocolate bouquet.
The Sweet Ivory bouquet is also from LocalGift. It is equally sentimental, with its white tulips carrying the same apologetic meaning. Still, it's comparatively a little more fun and conventional with the variety of chocolates it comes with.
Instead of the golden triangular Toblerone, the Sweet Ivory is elevated with Snickers and KitKat bars, decorated around the majestic blooms. Held together with a dainty white and pink wrapping paper, the delicate bouquet is definitely the best gift to say sorry to your girlfriend.
2. Gift Baskets
Gift baskets make excellent lockdown gift ideas for your sweetheart. Whether you are near or far, you can have them delivered to your loved one easily with a reliable gift delivery service in the Philippines. You can send your sincerest apologies for affordable rates through sweet and thoughtful gifts that will grant you the understanding you need in these challenging times.
Among the many options in the market right now, we have picked the top two that most suitably say sorry.
Unconditional Love
Unconditional love is what makes a couple's bond incomparable to other relationships. If you share unconditional love with a girl, you are lucky beyond measure. Her dedication to you will overcome your faults.
The Unconditional Love gift basket was created to cherish the unbreakable bond that enables you both to weather difficulties. It makes the best sorry gift for a girl because it recognizes the sacrifice inherent to a life-long partnership. It's how you can efficiently show that nothing is taken for granted — that you are regretful of whatever pain a mistake has caused.
Golden Heart
An apology isn't whole without recognizing the understanding and patience your partner has in a tough time. Oftentimes, when people make a mistake, the focus tends to center towards the self. Not that it's bad, but a good patch requires two main things from both of you: a sincere sorry and a forgiving heart.
For a complete gift to give your girlfriend to say sorry, choose the Golden Heart gift basket from LocalGift. This set stars a 24K gold-plated rose and a couple's keychain in a heart container, surrounded by similarly colored Ferrero Rocher and Toblerone. Two Hershey Milk Bars are added to perfect the arrangement.
This basket is the ultimate appreciation gift for the golden heart who forgives and chooses love above all.
3. Customized Gift Items
Reel Viewer
An apology is one of those things that just cannot work without a personal touch. If you have unfortunately made your girlfriend hurt, a simple sorry may not be enough. She will need a reminder that, though you are not without fault, you will always be dedicated to her.
Take her down the memory lane with the Reel Viewer, customized with your pictures together. This nostalgic toy item, reminiscent of our childhood, is an unusual and fun way to remember the wonderful times spent together.
Golden Star Personalized Balloon
Some humble items make excellent I'm Sorry gifts for her.
A balloon surprise is a superb option if you are on a very tight budget and far from your beau. Order this Golden Star Balloon and request for it to be printed with a sincere apology message. This simple present will guarantee a smile from her.
4. Do-It-Yourself Projects
Knock Knock Apology Nifty Notes
Lost for words but determined to express your apologies? The Knock Knock Apology Nifty Notes will help you design a seamless sorry gift for your girl.
This humorous DIY card is everything your girlfriend or wife wants and needs from you: a spot-on summary of what happened, ownership, and a pledge to NEVER do it again. Thank us later.
Video Presentation
Do you think a card may not do it? Then level up your artistic and computer skills with a video ad presentation for that goofy sorry gift for your girl.
Use these super realistic video templates! Post them on social media to get that maximum dramatic effect to 100% entertain your girlfriend (and all your friends, too!).
5. Gift Set
Gift sets can be very convenient if you aren't keen on assembling a collection with individual finds. It's also an excellent alternative to DIYs with an equally heartwarming quality.
There are many kinds of gift sets — usually spa and bath kits or food and drink items. But suppose your woman is fond of sentimental over practical things. In that case, we suggest you get the modest Sunflower and You Are My Sunshine Music Box Gift Set.
Sunflower and You Are My Sunshine Music Box Gift Set
Some may prefer mischievous ways of apologizing, but sensitive people may prefer a quiet, sentimental gift.
Gift sets that celebrate your girl's femininity and more delicate feelings will make amazing I'm Sorry gifts for her. This vintage-themed gift box is fit for a sentimental person to a T.
The gift set has a cute music box set to play You Are My Sunshine, a paper-wrapped sunflower soap adorned with a synthetic bloom, 18K gold-plated Disney ring, and a scrunchie. All the pretty items are carefully arranged in a corrugated box, ready to surprise your giftee.
6. Food
Grab Gift Card
Food is hands down the most special thing in the whole wide world. If your girlfriend or wife is a certified foodie, nothing will ease her out of her (h)anger than a gift card from Grab Food.
The app has highly rated stores and restaurants cooking up the most delicious meals, snacks, and desserts. You can choose a gift card according to your budget. We recommend a 1000-peso certificate with a witty note that says how your girl can't rid of you because of one mistake.
Say "I'm sorry" to her with these gifts
We dare say that with girls, a relationship does not mean the end of courting. To maintain a happy and fulfilling partnership, you will have to keep wooing her. You must be skillful in choosing the best gift to give your girlfriend, especially when a sincere apology is warranted.