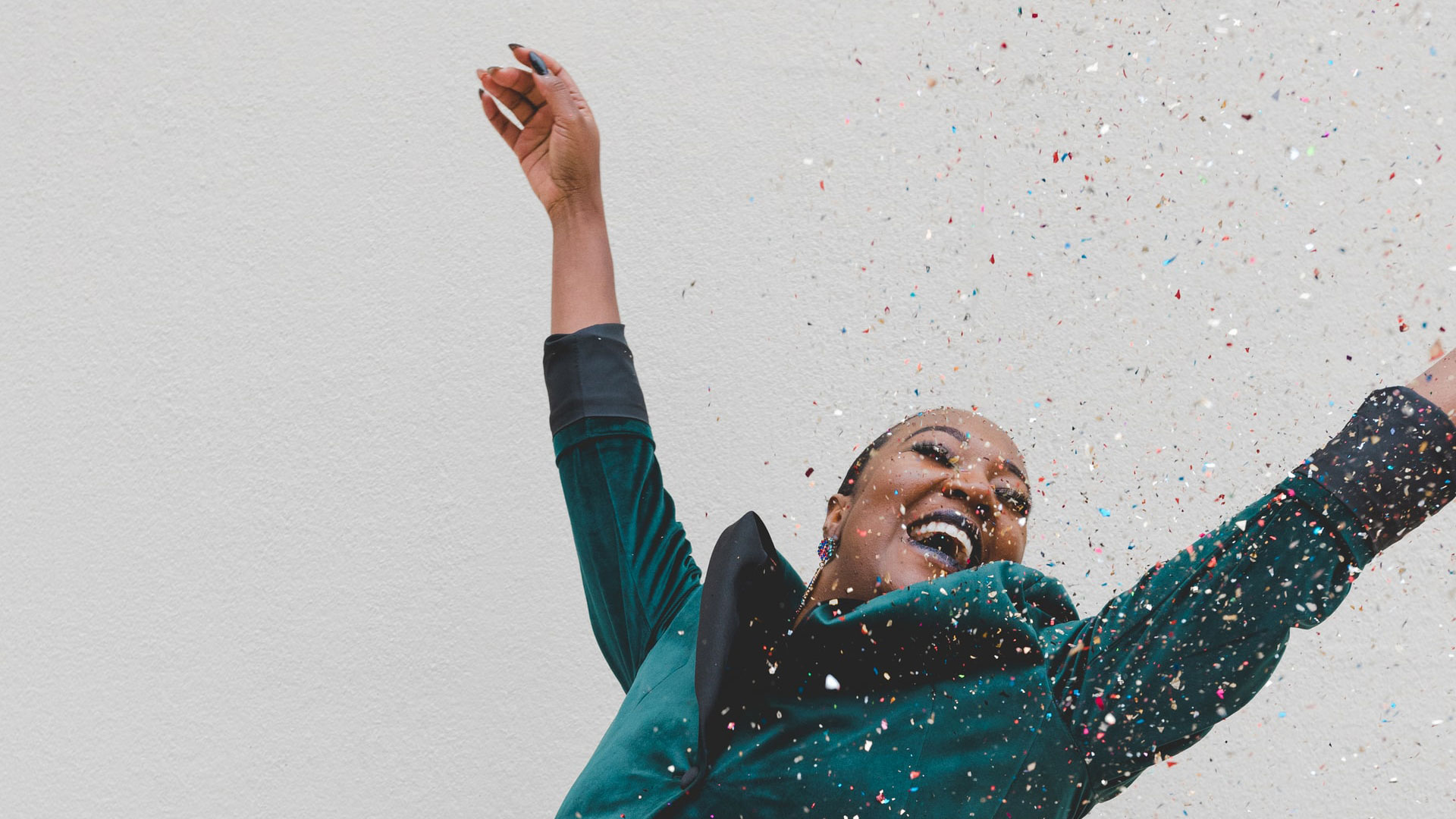 Work is one of the significant aspects of adulthood. For some, careers are even first priority. So getting a promotion for them is a tremendous success. 
What really makes all the success worth toiling are the family and friends behind it. So to complete the unwavering exchange of love and support, we give you the best gift ideas to say congratulations on their promotion. These gifts will show how much you appreciate them and their hard work.
Magnificent Gift Ideas to Say Congratulations on a Promotion
1. Gift Basket
Gift basket surprises are a great way to congratulate a friend, a family member, or special someone on a job well done. They are simple, but they effectively show how you admire their dedication to work and success.
Simply Sweet
LocalGift is among the best online surprise delivery services in the Philippines that offer various unique gift baskets and bouquets filled with delightful gifts perfect for any occasion. 
To salute a promotion, we suggest the Simply Sweet gift basket to wow your celebrant. This arrangement holds generous numbers of chocolate favorites for the ultimate sugar rush!
Simply Sweet stars a giant box of Cadbury Almonds surrounded by a satisfactory box of golden Ferrero Rocher, three packs of Toblerone, two bars of Hershey Milk, and two large Cadbury Milk packs. The goodies are laid out precisely in a cheerfully decorated native basket — a flawless look that your giftee can proudly show off.
Golden Heart
The Golden Heart gift basket is another of LocalGift's magnificent arrangements that level up the art of gifting to a royal degree.
The theme of the Golden Heart gift basket is extravagant gold. The luxurious presentation is built on yellow golden Toblerone prism boxes, Hershey's Milk Chocolate bars, and a huge box of Ferrero Rocher. The chocolates are already to die for, but it's actually just the bonus to the 24K Gold Plated Rose and the Couple Keychain with a heart container.
The Golden Heart gift basket is perfect for celebrating promotions because gold symbolizes wealth and prosperity. Distinct from the traditional fresh blooms as gifts, this is definitely the best way to send flowers in the Philippines. 
Best of all, you can have all the extravagance for your giftee for an unbelievably affordable price.
2. Bouquet
Bouquets are customary gifts that transform ordinary days into occasions. We have come to associate bouquets with flowers, but they can come with a creative upgrade, so the classics never fail to surprise.
Make your giftee feel special on the day of their promotion with ageless bouquet gifts with a modern twist by LocalGift!
Sweet Charms
Chocolates are hands down the best gift ideas to say congratulations on a promotion. If you are looking for the best gift for a celebrant with a sweet tooth, get the Sweet Charms chocolate bouquet.
Sweet Charms is a charming arrangement of all-time favorite candies that make an eye-popping, delightful display. The Snickers bars, Toblerone packs, KitKats, Hershey Milk packs, and Cadbury Milk Chocolate bars are held to a bouquet with a white wrapping paper and cute ribbon. This creates the most stunning arrangement. We bet your giftee won't be able to hold back from plucking a candy to munch!
Simply Beautiful
If your recipient prefers neat and modest, then elegant minimalistic bouquets can be the best congratulations gift for you.
The Simply Beautiful bouquet from LocalGift tops our list because it thoroughly embodies purity and sincerity. Although it is simple, it is not at all lacking. The bouquet is a superb balance of flowers and chocolate — two timeless presents that carry great meaning when given.
The bundle is made up of classic white tulips that symbolize respect and honor. The bouquet is then embellished with Toblerone packs, allowing its peak shapes to add a fun element to the arrangement. Together, white tulips and Toblerone create an immaculate and fun gift.
Finally, you don't have to wonder how to order flowers online in the Philippines anymore. LocalGift's clever interface is super easy to navigate. Its platform is intuitive so that customers are guided in making hassle-free purchases. In just a few clicks, you will be able to choose your Simply Beautiful bouquet, pay for it and have it delivered right to your giftee's doorstep on your preferred date.
3. Balloon Surprise
DIY Personalized Balloon Surprise
Do-it-yourself projects make excellent lockdown gift ideas for your sweetheart. You can definitely still enjoy your partner's promotion at home despite the pandemic restrictions. Everyday items can be made original when you add a personal touch to them. 
A balloon surprise is a brilliant example of this. Artistic inflatables make lovely gift ideas to say congratulations on a promotion.
Order up some creative balloons that fit your giftee's personality and set up a get-together at home. For instance, get the wacky smiley balloons to celebrate your recipient's fun character, especially if it particularly shined on their promotion.
Get the party poppin'!
Feather Feat
If you are far from the celebrant and can't do a DIY balloon surprise, you can order one instead and have it delivered.
The Feather Feat Balloon is one dazzling promotion surprise. The giant luxury balloon has faux feathers inside reminiscent of angels, fit for celebrating a loved one sent from above!
4. Relaxation Items
Cinema and/or Shopping E-Gift Voucher
As they were working for a promotion, your giftee may have missed out on malling and watching popular movies on the big screen. Therefore, an e-gift certificate from SM, the most popular shopping complex, might just be a present for your loved one!
Conveniently order and pay for this electronic voucher online and have the codes sent to your recipient. Don't forget to send a note to let them know. We mean, can anything be more ecstatic than hearing, "Your next shopping spree is on me!"?
Luxury Spa Experience
Due to the pandemic, "Stay at home" has been the anthem of our lives. A hard-earned promotion would have called for a spa day at an ethereal center, but they could be closed too.
What if we tell you that you can still have a fantastic spa treatment in your own home?
The Luxury Spa Experience basket is simply the right gift for your giftee's overdue me-time. It is a fantastic spa kit that promises a relaxing time with its basketful of natural soaps, gels, lotions, shampoo, and conditioner. Your giftee can enjoy all these with accompanying loofa and massaging brushes.
Don't forget to get some accompanying scented candles or prepare the warm bath to achieve that dreamy spa retreat feels!
5. Journal
Laró A5 Piko Personalized Traveler's Wallet Planner
Stationery items make thoughtful gift ideas to say congratulations on a promotion. With this promotion, your giftee will be needing a new journal and planner for busy days ahead.
Get your giftee the Laró A5 Piko Personalized Traveler's Wallet Planner to celebrate their promotion. It is a compact booklet, so they can have something fashionable to write their notes, diary entries, and itinerary wherever their packed schedule takes them.
Add a special touch to your gift by personalizing it with your recipient's name with their brand new job title!
6. Jewelry
Frances Gold Bracelet
When our loved ones succeed, we feel a myriad of emotions. Love, pride, admiration. Oftentimes, we express these through exquisite gifts. But sometimes, one plain item can say it all straight to the heart.
The Frances Gold Bracelet is among these sentimental things that can show your giftee how much you appreciate them. Commend them for a job well done with this dainty handcrafted 18-carat gold jewelry in a minimalistic design for everyday use. This simple chain can also compliment any style, ranging from casual to business, so they can sport this beauty anywhere.
Get them this affordable fashion plus to give it solo or with some chocolate bouquet!
7. Wine
Albert Bichot French Red Wine
A promotion party isn't whole without a drink to toast the success! Grab the multi-awarded Albert Bichot French Red Wine to celebrate the equally accomplished giftee.
This Albert Bichot wine is recognized for its exquisite taste — smooth and balanced with an undertone of fruit. The flavor and aroma of red berries and blackcurrant make it perfect for lunch or dinner. It is also light, so your giftee can enjoy sipping it all throughout the party hours.
For the value that you get for a low price, this definitely counts among excellent gift ideas to say congratulations on a promotion.
Say congratulations on a promotion with these gift ideas
A job promotion is the fruit of encouragement and motivation. In the highly competitive world we live in today, it is near impossible to climb the power structure without the boost of a loved one's support.
We hope our suggestions helped, and may you continue to be the source of life and love of your dreamer and achiever!