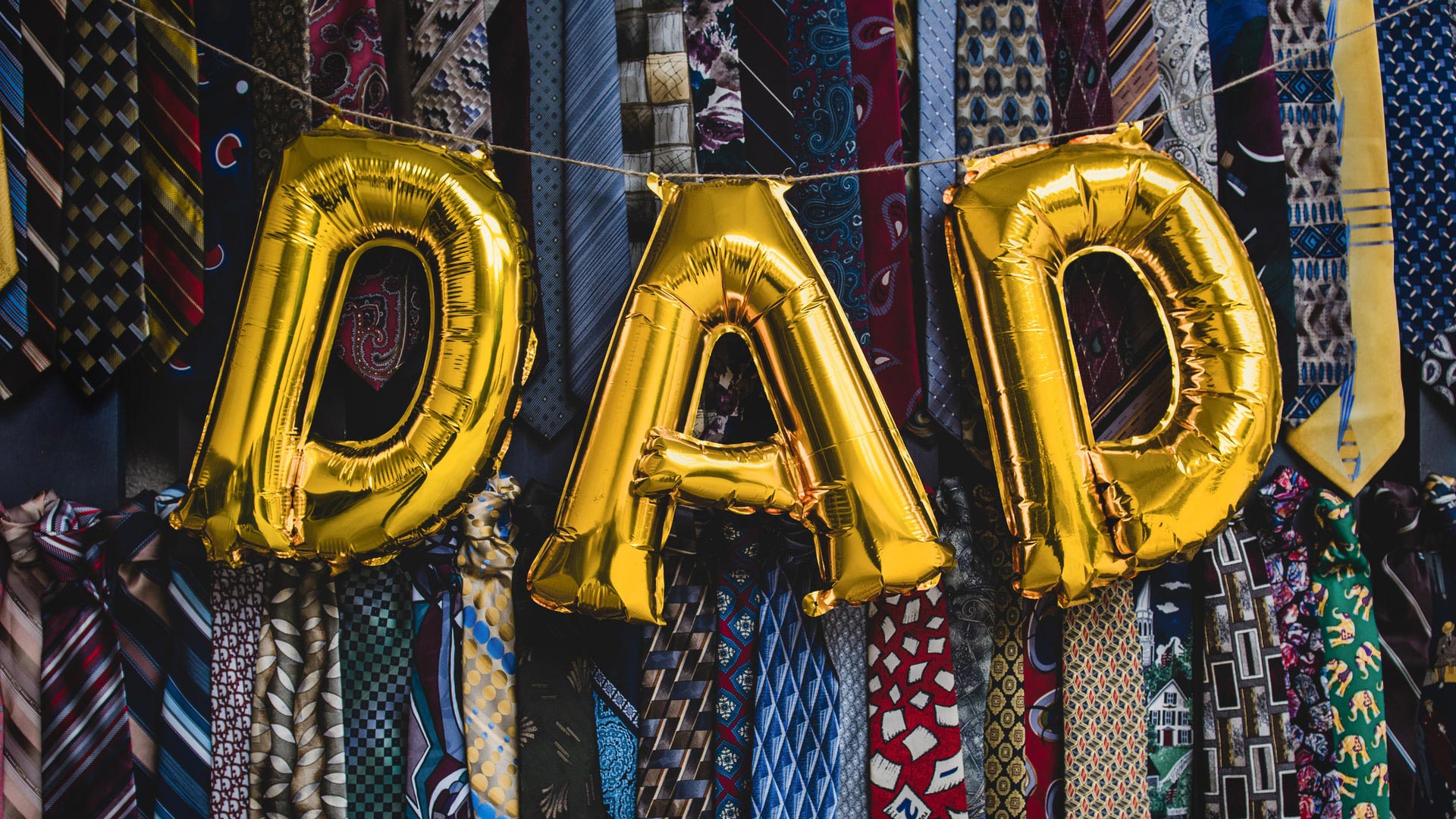 Dads are one of the most underrated blessings. Their example, sacrifice, and just the life they bring into our homes remains constant and unfailing. This Father's Day is our chance to show the fathers in our lives that we see them and the love that they shower on us.
For such noble and kind spirits that are dads, we have prepared the top Father's Day gifts that you can choose from for the perfect surprise.
The Finest Father's Day Gifts
1. Bouquets
People might think that bouquets are only for women. However, online gift shopping store LocalGift has designed some bouquets that absolutely anybody — even the most masculine men — can enjoy.
Sweet Charms
LocalGift's Sweet Charms is the chocoholic's Achilles heel. For an incredibly affordable price, your giftee can savor five different brands of sweets — Cadbury Dairy Milk, Snickers Bars, Toblerone, Hershey Milk Bars, and Kitkat.
Arranged delicately to a bouquet, your recipient can just pluck his chocolate candy bars from the cascading beauty. The goodies are cozily wrapped up in a white wrapper with a dainty matching ribbon to create the most charming Father's Day gifts.
Purple Love
Purple is the color for deep respect and royalty, fit for the kings of the household. Meanwhile, tulips are the flowers of love.
LocalGift's Purple Love bouquet features both elements in an elegant arrangement. It has purple tulips that represent the sincere adoration and devotion that blood ties and friendships have. This display is solemn and meaningful but not boring at all. The neat Toblerone bars of different sizes add a playful touch that will surely make your dad giftee elated.
If this is your first time considering bouquets as presents and you don't know how to choose the best bouquet for any occasion, select this infallible amethyst arrangement. Purple Love is inexpensive, offers great value for your money, and just gives the perfect dose of happiness.
2. Gift Baskets
If your father would rather cradle a basket of sweets and surprises rather than pluck them from a bouquet, then LocalGift's gift baskets are just the gifts for you.
Sweet Tooth
The Sweet Tooth gift basket is true to its name. The highlight of this presentation is a gigantic box of sumptuous Cadbury Almond, emphasized by Kitkats, Snickers bars, and Toblerone bars arranged all around it. Completing the overall look that will definitely amaze your giftee is a wonderfully decorated native basket.
Together Forever
The Together Forever is the gift basket equivalent of the Purple Love chocolate bouquet. This arrangement is dominated by the color purple, with its huge box of Cadbury Almond and big bars of Cadbury Milk. The Cadbury chocolates look like a constellation of everlasting sweet delights. The royal color is also accented with a stunning gold with its star gift item, a 24K Gold Plated Rose resting on a regal purple box.
The golden keepsake and its accompanying sweet surprises are set in LocalGift's signature gift basket for a complete majestic display.
The Together Forever gift basket is indeed a timeless, invaluable Father's Day gift.

3. Tech
Tech items can be great gifts for everyone. Younger family members usually get the latest gadgets and accessories from known brands, but who says dads can't be cool?
Below are fantastic suggestions that you can give your husband or dad this Father's Day. They are useful for day-to-day life, easy to operate, and can be enjoyed any time anywhere.
Wireless Charger Pad
Phones are indispensable items in today's time. We all use it not just for communication but for shopping, storing images and files, entertainment, and many more. Charging our phones can be a hassle, though, because chargers can be bulky, inconvenient, and fragile with their wires and plugs.
Surprise your dad with one of the most sensible Father's Day gifts with Samsung's wireless charger pad. It completely does not require any wires, so it is handy and straightforward to use. Your dad can just put his devices down on its pad, and it will charge his phone fast.
The Samsung Wireless Charger Pad can also be used to charge other compatible devices like the Galaxy Watch.
XB12 EXTRA BASS™ Portable Wireless Speaker
If the Samsung Wireless Charger Pad is the ultimate practical tech gift, the Sony XB12 EXTRA BASS Portable Wireless Speaker is the best entertainment item for music lovers. Replace your dad's outdated disco sound system with this trendy compact speaker designed to reverberate full, deep bass sounds perfect for all beats, from Guns N' Roses to BTS.
It is also water-proof and dust-proof, so your husband or dad can bring it anywhere — the beach, the pool, the garage, the office, you name it. This Father's Day, your father can immerse in good music for 16 hours straight because of its long battery life.
4. Customized Items
Personalized items are excellent gift items because you can customize them according to your dad's personality and hobbies. These modest items can be special when made with careful thought.
MiniMe Caricature Dolls
There can't be anything more individualized than a doll fashioned in your husband or dad's image.
Show your dad's goofy and fun side with MiniMe's Caricature Dolls that you can order online. All you need to do is send the shop a picture of your giftee, and they will design the dolls for you.
The humorous Caricature Dolls are affordable options that can make memorable Father's Day gifts. It can not only brighten his special day but also stand proudly as a display item so your family can be reminded of the joyous celebration.
Customized Face Mask
Face masks have become indispensable because of the ongoing pandemic. Even after this crisis, masks will possibly stay a norm. Especially for motorcycle or truck driving dads, face masks are part of the everyday attire.
Photofusion's customized face masks will keep the man in your house safe from air pollution and the virus and be stylish at the same time. The brand boasts quality masks made according to CDC guidelines as an alternative to single-use disposable masks. You can come up with your own designs that can be relevant to Father's Day celebration or something related to the recipient's interests. For a reasonable price, they will print your designs on the masks so you can have personalized Father's Day gifts.
5. Footwear
ADIDAS Adilette Comfort Sandals
Fathers are hailed for their selfless efforts for their families. Through their hard work, the households are sustained. There is no better way to recognize their industry than by giving them the comfiest footwear.
ADIDAS Adilette Comfort Sandals are modish slippers that Dads can wear at home or even outside. It features its beautifully dyed, pillowy soft synthetic leather and cushy open toe slip-on design for an overall relaxed vibe. ADIDAS Adilette Comfort Sandals is indeed functionality and fashion combined.
6. Gift Cards
Gifted.PH Gift Card Plus
If you are highly unsure what your recipient will love among the above-mentioned Father's Day gifts, a gift card may be your savior. It is a full-proof present that can still bring delight to the celebrant.
Gifted.ph is the go-to online shop for gift certificates and passes. The shop's Gift Card Plus is perhaps the topmost among all their products. You can purchase it for your giftee and it will be sent to his email. The supreme card will enable your recipient to choose from 150 brands within the shop.
Among these brands that honor electronic gift certificates are SM and Lazada. It is as good and as practical as a customized gift.
Choose from these Father's Day gifts now!
Fathers totally deserve all the love and care in the world. We are all indebted to our dads who tirelessly work for the sake of their families.
Father's Day gifts, despite their worldly nature, can be a grand embodiment of the immense gratitude we feel for the man of our homes.
Cheers to you and the "pillar of the house" you are celebrating Father's Day for!