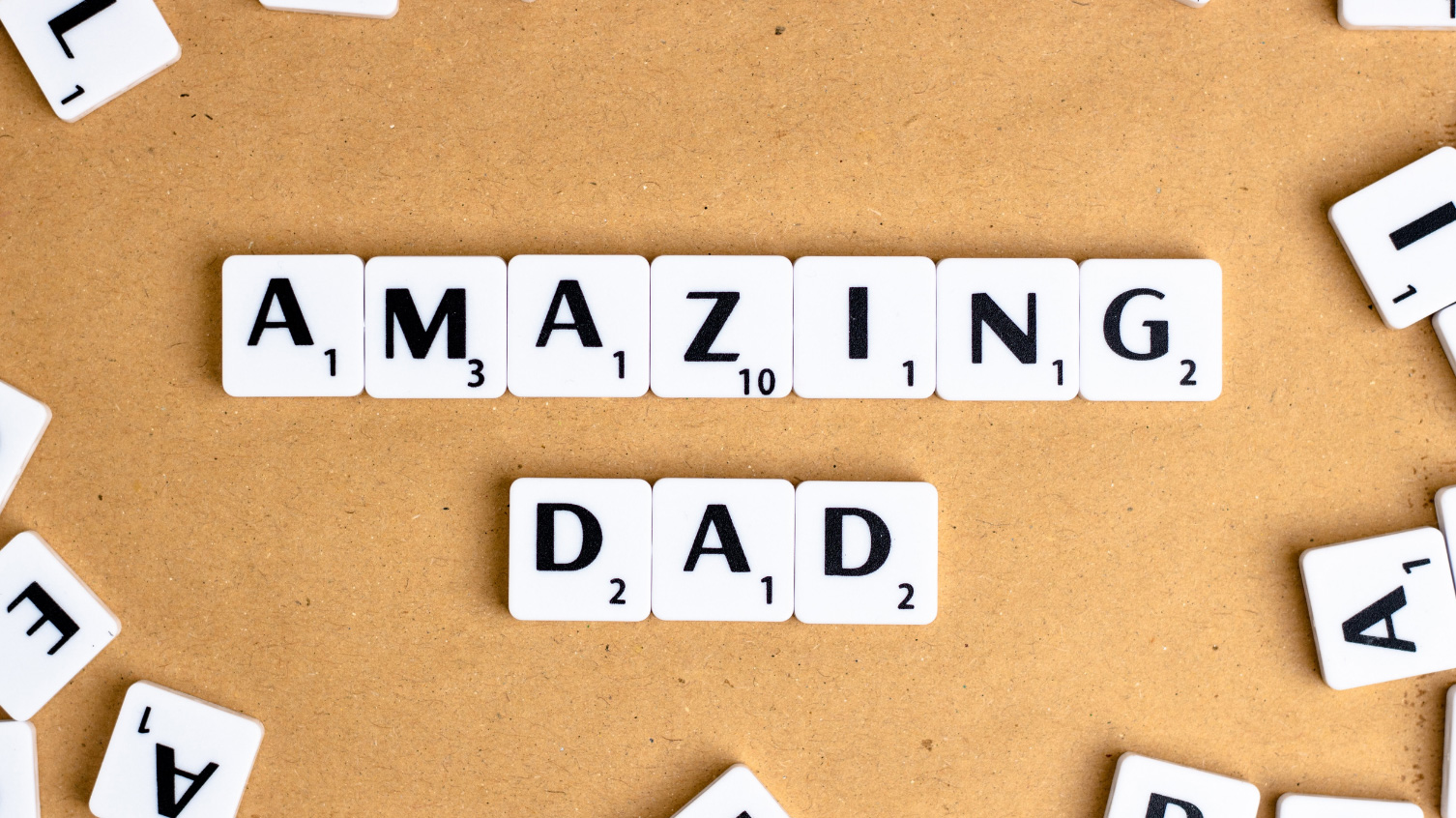 You've got a few days till Father's Day and you have not yet prepared anything! You might be stressing out because you want to have something extraordinary but may not have the time to get it ready.
There is no need to worry, though. If you have a hard time deciding how to come up with great gift ideas, you have found the right page.
Fathers truly deserve a celebration. Even if you have less than a week to arrange a surprise, you will still be able to make them feel special. Check out the following compilation of last-minute gifts for Father's Day.
Best Examples of Last-Minute Gifts for Father's Day
1. Bouquets 
Bouquets are customarily given to women, but today's time has taught us that nothing should really be gender-specific. Men can love pink. Women can love cars. All things, especially those that are beautiful, should not be limited by outdated perspectives.
All you must learn is how to choose the best bouquet for any occasion. You can give it to anyone, male or female, young or old, sons, daughters, wives, husbands… dads! Bouquets can be the best last-minute gifts for Father's Day.
Sweet Ivory
Simple and stylish. The Sweet Ivory bouquet is a delight to easy chocolate lovers. Snickers and KitKat bars serve as the base of the arrangement, elevating the ivory tulips that stand for respect and honor. These are, after all, the core characteristics of strong, responsible fathers.
The surprises are wrapped together in a hug of crisp white paper for that glorious seamless guise.
With just a few clicks, you can order Sweet Ivory online, pay for it securely via PayPal, and arrange for it to be delivered to your dad giftee.
Sweet Days
Chocolates are among the excellent cheap gift ideas that we highly recommend.
Chocolates are classic gifts. The age-old tradition of gifting sweets embeds in us a meaning, a representation of our love and affection. Like how chocolates melt in the heat, your dad's heart will surely soften with a warm gift of Sweet Days bouquet.
Encased in pristine white paper, the Sweet Days bouquet is a collection of chocolate favorites that include Cadbury Milk, Hershey Milk, Sneakers, Toblerone, and KitKat bars. The candies are gathered, bound in LocalGift's signature ribbon that completes the ultimate Father's Day gift.
This chocolate bouquet will absolutely guarantee a sweet Father's Day.
2. Gift Baskets
Ready to elevate classic gifts into a delectably stunning present? Get a gift basket from LocalGift!
Sweeter Times
Essentially a gift basket version of the Sweet Days bouquet, the Sweeter Times is a heap of bolder chocolate varieties in bigger packs.
Get this beautifully crafted basket loaded with Cadbury Dairy Milk Almond, Hershey Milk, Sneakers bars, and golden Ferrero Rocher for a luxurious kick.
The Sweeter Times gift basket is the chocoholic's dream basket. Best of all, the affordable arrangement can also be ordered online and be delivered on a set schedule.
Sweet Love
Now, if you want to take it to the extreme, go for the LocalGift's Sweet Love gift basket.
The standard size basket is not just cradling heaps but is bursting with a mountain of chocolate snacks!
There is so much in this arrangement, your giftee will be delightfully confused about which one to pick first. Big bars of Toblerone, Cadbury Milk, and Hershey's Milk Bars, along with packets of KitKats and Sneakers, are harmoniously settled in a huddle. In the background is a grand box of golden Ferrero Rocher.
To take the present to the next level, a big can of Cafe de Luca is added, creating a rich, balanced presentation fit for a king — the King of the House, for that matter.

3. DIY / Customized Art 
Readybooks
Do you want a personalized gift but it's your first time giving one? Get help from the pros and produce a jaw-dropping art gift with A Father's Love Readybook.
Start with compiling all your giftee's photos featuring his Dad moments. Write down his dad jokes, dad moments, and stories. All these details will be molded into collages that will fill the pages of a photo book.
Your best photo with your giftee can be the cover of the book that may either be in Lustre or Matte lamination. You can also choose your binding style depending on whatever suits your presentation. The book can also be printed in your preferred size and dimension so you can customize it to fit your giftee's display area.
Within three business days, you can produce an exhibit. The Readybook is truly among ageless Father's Day gifts that all dads should have.
Fill-in-the-Blank Father's Day Card
A DIY card never fails. This timeless gift, handmade and personalized, can never go wrong.
Nothing could ever melt a daddy's heart like a Father's Day DIY card. The good thing about it is you don't need to be artistic to make one!
Make and Tell is here to help anybody, even kids, create crafty cards. You will only need to reproduce this ready-to-print template on quality paper and add in your personal touch by writing in your message at the front and center for a seamless surprise.
Who says you can't prepare a surprise within hours?
4. Korean Barbeque Delivery
This is for the foodies who love grubs above all else!
Whether your giftee is a fan of culinary arts or simply enjoys how food gathers family and friends around, arranging a wonderful meal is definitely one of the greatest last-minute Father's Day gifts.
Create a trendy party without leaving home by ordering in a Korean barbeque set that you can cook yourselves for a fun, interactive mealtime. The pandemic may be stopping us from going out for restaurant feasts, but you can still treat the appa of the family with delicious bulgogi, short ribs, kimchi, galbi, and many more.
5. Accessories
Baellerry Leather Wallet with Coin Purse
Dads traditionally bring in the bacon and are the source of income for Filipino families. Their wallets, however, are often the most neglected item in their possession.
On their special day, honor your giftee's role as the padre de pamilya with an efficient wallet.
You can buy wallets practically anywhere — in malls, social media marketplaces, and online stores. Because of their accessibility, wallets are one of the superb last-minute Father's Day gifts.
For excellent quality, though, we recommend this leather wallet by Baellerry. Aside from bill compartments and card slots, the smart design includes a coin purse so your giftee can enjoy more organization.
Order it from Zalora, an expert in online gift shopping in the Philippines, and have it conveniently delivered.
LEVI'S® Logo Flex Fit Hat
Caps are one of those important accessories that just make up the whole look. Regardless of age, caps are simply men's essentials and make amazing last-minute Father's Day gifts.
Grab this classic minimalistic cap in white that easily goes with any outfit for a sleek, modern style.
For a pop of color is Levi's logo in fierce red to exude the mangaas dad attitude. The brand also boasts a flex fit for whole-day comfortable wear.
You can grab this fashionable gift item from any Levi's boutique store or order it online.
6. Wine
Castillo De Perelada Stars Brut Nature Canva 2016
What's a celebration without a drink? Make your intimate Father's Day party at home special with a delivery of exquisite wine.
The Castillo De Perelada Stars Brut Nature Canva 2016 is a light, well-balanced wine with a dry, crisp, fruity taste — best for toasting the father that deserves a hearty hurrah.
Gift your recipient and their families a taste of elegance to mark the celebration with this drink from winery.ph. They have several great choices, but this sparkling wine is a multi-awarded drink perfect as a last-minute Father's Day gift.
Winery.ph can have your order delivered right at your recipient's doorstep within seven days from ordering. You can pay it by credit card or arrange for cash-on-delivery if you share the same household as the giftee.
The store also guarantees 100% satisfaction, and they are willing to give your money back if you aren't happy with the product.
Which of these last-minute Father's Day gifts are you buying?
Time seems to always be running out. It seems not enough in this fast-paced world of ours. Thankfully, there are businesses that are sensitive to the problems of the hard-pressed and won't compromise the art and heart of gifts.
We hope we helped you and send our regards to the fathers you will be celebrating. Cheerio!