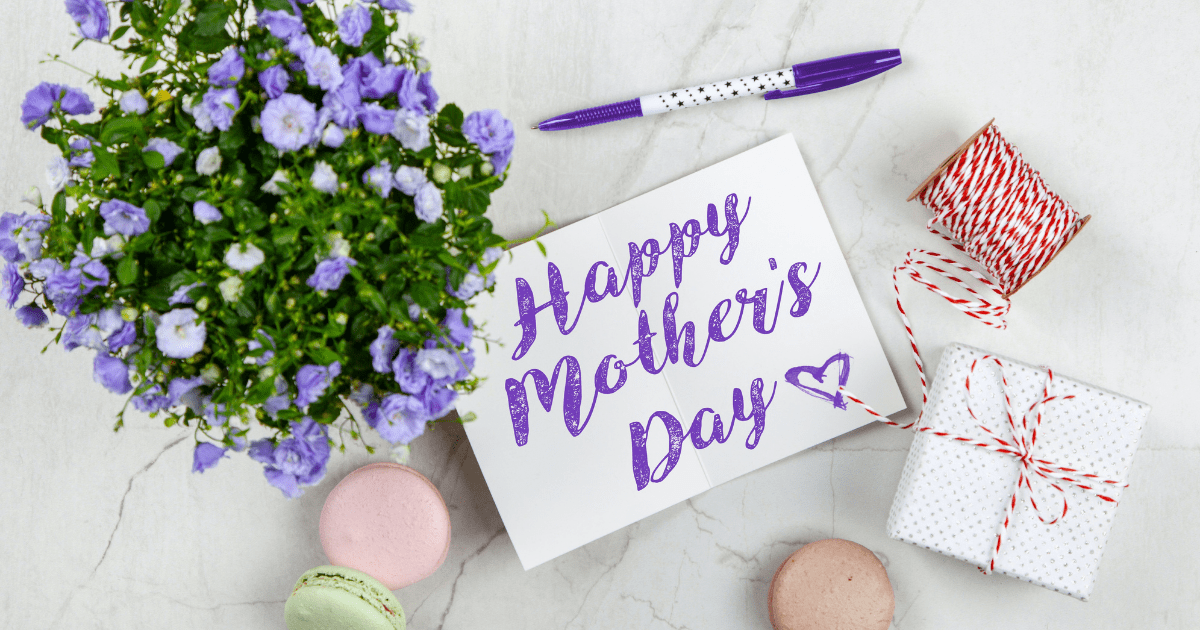 Although traditionally celebrated every December, the President changed Mother's day in the Philippines to every second Sunday of May. Filipinos would show their respect and appreciation for all mothers on this day every year by simple gifts for mother's day and a gathering, where cakes and food are shared in the household.
Mother's day in the Philippines is a family celebration because mothers are recognized as cornerstones of the house. They are proudly called "Ilaw ng Tahanan," which translates to "Light of House." The traditional role of a mother in the Philippines is described as a guiding light to the rest of the family. This is, so they are illuminated with Filipino values as they go along with their lives.
Mothers are considered very important in Filipino society, and they show it very well during mother's day.
Popular and Simple Gift Ideas for Mother's Day
Flowers and Chocolate bouquet Gift baskets
Mother's day will not be complete without bouquets and chocolates. These are the ultimate gifts for women, especially mothers who are the epitome of love and sacrifice.
You can send flower and chocolate bouquets to the beloved mothers in your life even when you are far away in another country. If you live in the Philippines but can't be with your mother, wife, or girlfriend on Mother's day, you can order flowers online and have them delivered so they can still feel your presence.
Here are two of the most popular gift sets that you can choose from:
Simply Beautiful Chocolate & Flower Bouquet
Simply beautiful is an elegant bundle of white tulips and Toblerone if you're planning to order flowers online. In its presentation, the dominance of white impeccably demonstrates serenity and purity, best-loved by minimalists and homely mothers. The Simply Beautiful Bouquet is also packed with the classic favorite Toblerone to show how sweet a family you are.
Shop the Simply Beautiful Bouquet Here!
Golden Love Chocolate Gift Basket
All suggestions above sound great, and you wish you can give most of them in a package. Well, you can go on ahead with the Golden Love bouquet!
This grand gift basket has flowers, chocolates, and jewelry. The 24K Gold Plated Rose will never wilt. The bundle also has a gold necklace that your beloveds can wear all the time, so they are constantly reminded of your love. Of course, this gift set contains the top three favorite chocolates of all women on the planet — Ferrero Rocher, Toblerone, and Hershey's Milk Chocolate.
Don't forget to add in a personal note, and you are all set to make your mother, wife, or girlfriend the happiest on Mother's Day.
Shop the Golden Love Chocolate Gift Basket Here!
Do-It-Yourself art
DIY crafts are one of the best simple gifts for Mother's Day. You can produce a unique and personalized present that you can do within minutes. It won't usually take many resources, and most materials may already be in your household.
Especially when all are staying at home most of the time, it can be hard to shop for simple Mother's Day gifts for your girlfriend or wife. Do not worry, though. With some paper and basic art materials, you can craft a beautiful keepsake that will surely touch her heart. You can also create more for your mother or mother-in-law.
Cards, customized photo albums, paintings, or drawings are examples of simple gifts for Mother's Day. Whatever you will choose, personalize it with your handwriting. This distinguishing mark is what will any DIY project a special one.
Mother's Day Card
DIY cards are examples of heartwarming, simple Mother's Day gifts for your girlfriend. Pop-up cards with paper flowers or buttons are easy to do and can be fun to create if you have kids. For a more elegant look, you can also make fabric-punched cards or use sparkly beads and buttons.
Here is an example:
Photo Arts
You can do a drawing or painting, and that piece will unquestionably end up framed and displayed on the house. Do not worry so much about not having any experience. I mean, hey, even the toddler's scribbles make it to the prestigious refrigerator door because that is how much moms love family art. You can have professional help or research for tips that will guide you to do a lovely sketch. Make sure to choose a memorable, flattering picture of your girlfriend, wife, or mother to capture the happy mood.
Cafe delectables
Mini cakes, cake pops, cookies, bottled drinks, and instant coffee or tea packages are some simple gifts for Mother's Day. These thoughtful and convenient presents can be enormously appreciated by busy moms who have so little time to prepare for their snacks and those who need the caffeine and the sugar to endure the days. To have someone gift them their daily dose of decoction and confections will earn kisses and hugs.
These are also excellent examples of simple Mother's Day gifts for coworkers. Just the thought of them not needing to get in line in the busy coffee shops and cafes will make their day indeed.
Gift certificate
Gift cards and certificates are also simple gifts for Mother's Day that are practical and accessible. Self-care usually takes the back seat for mothers because it is their nature to be selfless, and they would often sacrifice their own needs and wants for family. This mother's day, gift them that overdue mom time.
It is a typical story for moms to go out intending to buy things for themselves or simply have me-times, but instead, purchase items for others. With shop or brand-based gift cards and certificates, they will finally get that personal care they deserve.
Gift certificates for spa or skin care treatments can guarantee a relaxing, refreshing afternoon on Mother's Day. Makeup and fragrance gift cards are also simple Mother's Day gifts for friends. All can agree that a delightful shopping spree is a fantastic way to celebrate Mother's Day.
Everyday jewelry
Modest but elegant bangles and trinkets are simple gifts for Mother's Day that moms can wear every day – all while looking fabulous and fantastic.
If you are looking for simple Mother's Day gifts for your wife, you can never go wrong with jewelry. Hoops, bracelets, birthstone earrings, colorful necklaces, and even fashionable wristwatches and adorned sunglasses are some examples of everyday jewelry that mothers can appropriately wear in the grocery shops, salons, or the children's schools.
Pampering kits
Beauty scrubs, bath salts, hand creams and lotions, facial masks are always appreciated because they make pampering more effortless and fun.
Good quality self-care kits aren't ordinarily available in grocery stores, so opt to get them at healthcare and wellness shops. Also, pampering sets usually come in beautiful packaging, so they will delightfully add aesthetics to your mother's bathroom.
These wise yet cost-effective gifts will make Mother's Day a pleasant and sublime celebration. Here are simple Mother's Day gifts for your wife or girlfriend and your mother. A more basic type of these kits also makes simple Mother's Day gifts for friends.
Kitchen essentials
Cooking is an indispensable part of a mother's life. Make them happy on Mother's Day by giving them tools and utensils to make cooking and baking more enjoyable. The latest model of the air fryer, ice cream makers, and popcorn makers can help mothers make nutritious versions of the kids' favorites so everyone in the family can be happy and healthy – easier and faster.
Add something nice to your mother or wife's dinner set collection by gifting them stunning knife and spoon sets. Cute teacups and saucers can also be a lovely treat to tea enthusiasts.
KItchen essentials are also inclusive enough to be perfect as a simple Mother's Day gifts for coworkers, colleagues, or friendly neighbors. Of course, do we need to mention the Filipino mothers' obsession with plastic and glassware for efficiently storing and organizing food?
Garden accessories
For the mom with a green thumb, gardening paraphernalia and tools are fitting. You can also opt for habitually overlooked accessories but are very useful and helpful in gardening, such as garden hats and gloves. Great additions such as garden grow kits, bird feeders, gnomes, and other ornaments, or tiny decors that your mother, wife, or girlfriend are excellent alternatives as well. These gift items are good for your plantitas, too. Pot assortments and unique vases will also charm the plant lover moms out there.
If you gift them these beautiful items, mothers will be reminded of how special mother's day is and how lucky they are to have you.
Conclusion
There are a lot of simple gifts for Mother's Day that you can choose from. Just keep in mind that no matter how simple they are, they can be the most extraordinary to the loving mother. Keep in mind that it's now about how extravagant or expensive a gift is. It should be something that your Mom would appreciate, and because they tend to be practical for most of the time, something that would last for a long time, whether in the kitchen and gardening tools or memories.