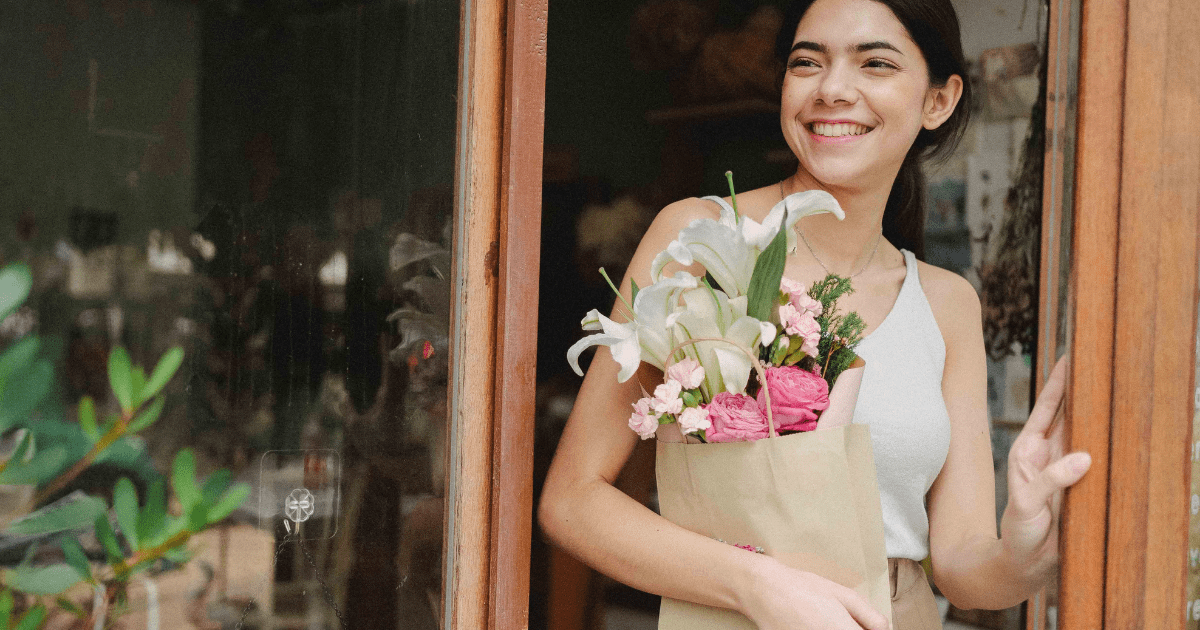 Want to order flowers online to be sent to a loved one or maybe a significant other in the Philippines?
Online shopping is a type of electronic shopping that allows customers to directly order and buy goods or services (even flowers) from a seller on the internet with a web browser or a mobile application. Customers find what they are looking for by visiting the seller's website directly or search using search engines like Google, which will give you a list of sellers of the product you are searching for.
The concept behind online shopping is not different from that of traditional physical shopping. It involves the exchange of value: a seller providing a service or a product that satisfies a service at a price, and a buyer willing to pay for the service at the particular price.
The flower industry is dominated by corner shops and flower/ florist shops exclusively selling flowers. But like every other industry, when technology happens, you have to adjust. As online shopping began to gain recognition, people began to look for easier ways to get their flowers. Online gift shops stepped in to fill this gap by offering catalogs for bouquets on their websites, which forced the flower/florist shops to come online by creating websites. This evolution of florist shops gave rise to permanent online florist and flower stores that deal only in the sales and delivery of flowers to customers.
This development also spread to the Philippines in no time. This is not far from the fact that the country holds a strategic position in the supply of flowers worldwide, and its people love giving flowers on every possible occasion.
A simple search for a flower shop in the Philippines online gives you over 565,000 results.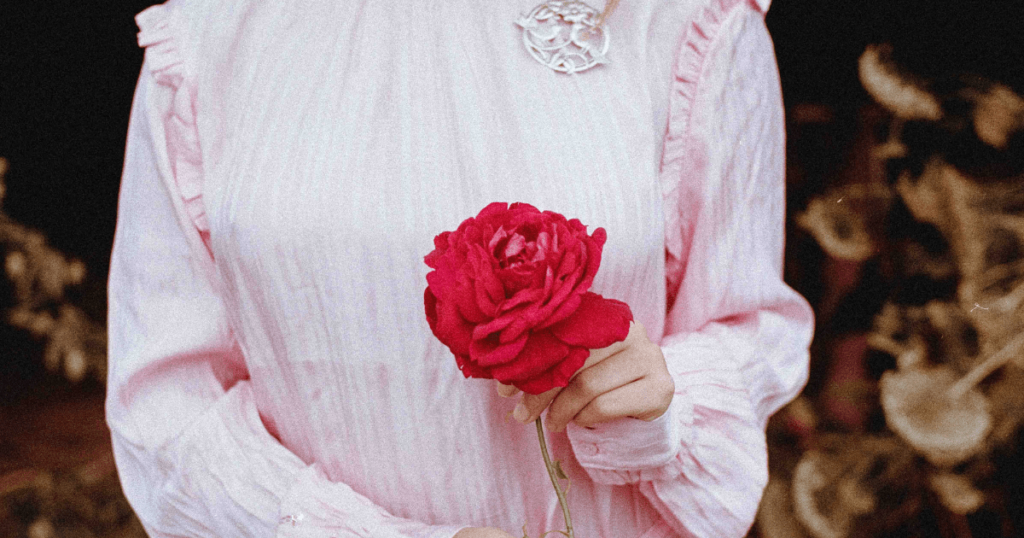 Benefits When You Order Flowers Online
Comfort
Comfort is the most significant advantage. What other place can you comfortably shop at midnight while in your pajamas? There are no lines to stand in or clerks to find to assist you with your buys. You can also do your shopping in minutes. Online shops provide the chance to browse and shop for desired flowers 24/7 while rewarding with an undiluted shopping experience.
Better prices
Cheaper deals and affordable flowers are accessible online since they come to you direct from the maker or dealer without including intermediaries. Besides, it's simpler to analyze costs and locate a superior arrangement. In addition to the fact that prices are better, you can save money on expenses too. Consider the saved cost of gas and stops. You would realize you have saved a ton of cash!
More options
The deals online are astonishing. You can find any brand or thing you're searching for. You can shop from retailers in different regions of the country or even the world instead of being restricted to your geographical area. Furthermore, the stock is substantially more abundant. You have options to choose from a different range of bouquet arrangements. You can send gifts all the more without any problem. Sending gifts and flowers to family members and companions is simple, regardless of where they are. All the packaging and transportation costs are put together to help you get a quick understanding of the exact amount you need to send flowers to that special individual. So, there is no compelling reason why distance is an excuse for not sending flowers during events like birthdays, weddings, commemorations, Valentine's Day, and so on.
Easy price comparisons
Contrasting and exploring items and their costs are such a ton simpler on the web. You can easily compare two bouquets of the same arrangement to know which one will give you your value for money.
Lastly, do not forget to do your research on the best flower stores, prices, security, ad delivery processes.
You can also read: Benefits of a Gift Delivery Service
Steps on How to Order Flowers Online in The Philippines
To be able to send flowers online in the Philippines effectively, you must have access to the internet, as well as a valid method of payment.
Searching for Your Desired Flower Shop in The Philippines Online
When searching for anything on the internet, your first place of inquiry should be the search engines. That is Google, Bing, or other search platforms. Inputting a phrase such as "where to buy flowers online in the Philippines" will show results from different online shops offering this service. However, when using search engines, you have to be specific with your search. Using the phrase "where to buy flowers in the Philippines" will give mixed search results, including physical stores and online stores.
Selecting the Flowers
After you must have found where to buy flowers online in the Philippines, the next step is to select the type of flower you want. If you already have a flower or a bouquet arrangement in mind, you can go ahead to search for it using the website's search bar. Most websites have catalogs displaying different kinds of flowers if you haven't picked a flower type yet or are undecided. They are usually categorized according to the occasions they are suited for.
Making a Flower Choice
Different flowers pass different emotions and feelings, thereby making some more suitable for certain occasions than others.
The orchid and lily flower depicts elegance, integrity, love, luxury, beauty, strength, and friendship, making it suitable for occasions like birthdays, Housewarming parties, job promotions, and Holidays.
Anthuriums flower represents happiness, hospitality, and abundance, making them suitable for Women's Day, Holiday Season, Thanksgiving, and Valentine's Day.
Roses symbolize love, romance, passion, gratitude, appreciation, admiration, desire, and enthusiasm. Roses are suitable for occasions such as Valentine's Day, Anniversary, Wedding, and Birthday.
Chrysanthemum symbolizes optimism, joy, friendship, longevity, fidelity, and honesty. Chrysanthemum is perfect for occasions such as birthdays, baby showers, and funerals.
So, you have to pick the one that suits your purpose.
Making Payment
After selecting the flowers you want to buy and added them to your cart, the next step is to make payment. Making payments for goods online is very straightforward. The website will ask for some details on your credit card, and the amount for your purchase is deducted from your account.
Choosing the Best Sites to Order Flowers
There are hundreds of online flower shops offering almost similar services. One of those companies is LocalGift.ph. An important aspect you should consider before using a flower shop to send flowers online in the Philippines is reviewing its past customers' experiences. Who is best to give you an opinion about their services than someone who has experienced it before?
If the reviews about the store are bad, you should avoid such stores.
The next thing for you to consider is the location of the store's operations. Some online shops offer delivery to every part of the Philippines. Others service a specified region, while some offer delivery to every part of the Philippines and same-day delivery to particular regions. You have to consider the recipient's area when making your decisions.
Another significant factor to consider is the pricing of the flowers on the websites. Due to some reasons, the price of flowers is different across different sites. Factors such as the delivery fee, quality of the flowers (some promise to always give you a freshly cut flower) can affect the flowers' price. Always consider all these and also compare prices between similar websites.
You can also read: The Best Way to Send Flowers to The Philippines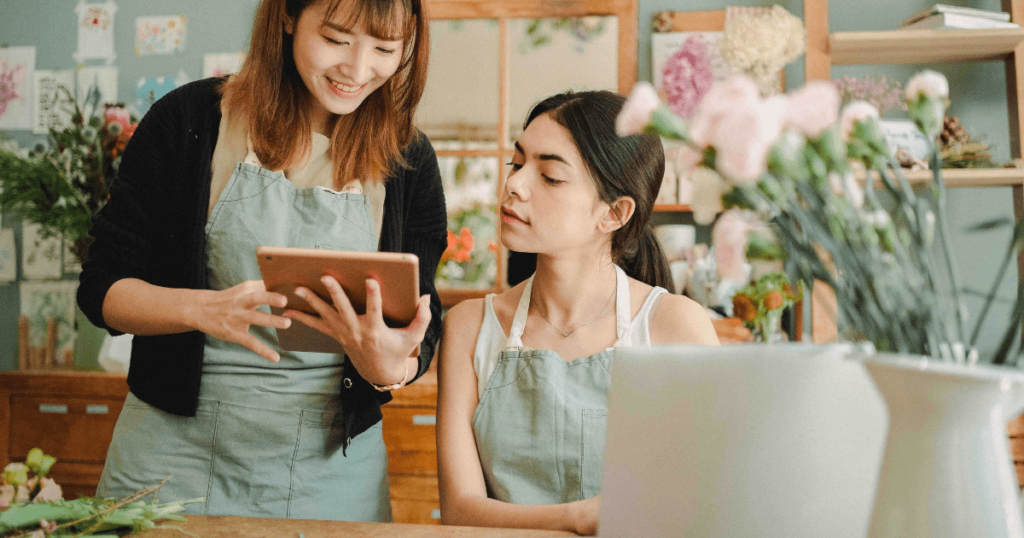 How to Order Flowers Online in the Philippines Safely
The convenience of buying flowers from your home, getting the delivery the next day, and hitting amazing deals on a wide range of goods in the catalog has contributed to online shopping popularity. Although the convenience online brought is a great advantage, it also makes it easy for fraudsters to deceive unsuspecting buyers into paying for goods they would not get or stealing their personal information for their financial gain.
To be safe when shopping online, you need to take security precautions. Think about the results of your activities online.
You can also read: Top Safety Precautions for Online Gift Shopping Philippines
Some Tips for Keeping Safe Online when You Order Flowers
Think before you click
Be careful with offers urging clients to click on links. If you think a flower sales deal is too good to be true, don't open the link. Instead, go to the originating site to check if the offer is genuine.
Do your research
Fraudsters are regularly setting up phony e-commerce sites. Before making a buy, read the reviews to hear what others say about the website. Likewise, search for any physical office and any customer care information. It is also a smart idea is to call the company to confirm that they are authentic.
Think about your payment choices
Using a credit card is far superior to using a debit card. There is more protection for credit cards if something goes wrong. Or you can use a third-party payment service rather than your credit cards. You can use numerous services to pay online. For instance, with Google Pay, you don't have to directly give the seller your credit card information.
Watch what you give away.
Be alert to the kinds of information being collected to complete your transaction. If the seller is requesting more data than you feel comfortable sharing, cancel the transaction. You only need to fill out the required fields at checkout, and you should not save your payment information on your profile online. If the account auto-saves it, make sure you delete the details of the stored transactions.
Always your bank and credit card statements
Be sure to continuously check your accounts for any unauthorized activity especially when ordering flowers or any other types of products and services online. Good cybersecurity practice and record keeping go hand in hand. Make sure to set up alerts on your account so you can get transaction details whenever your credit or debit card is used.