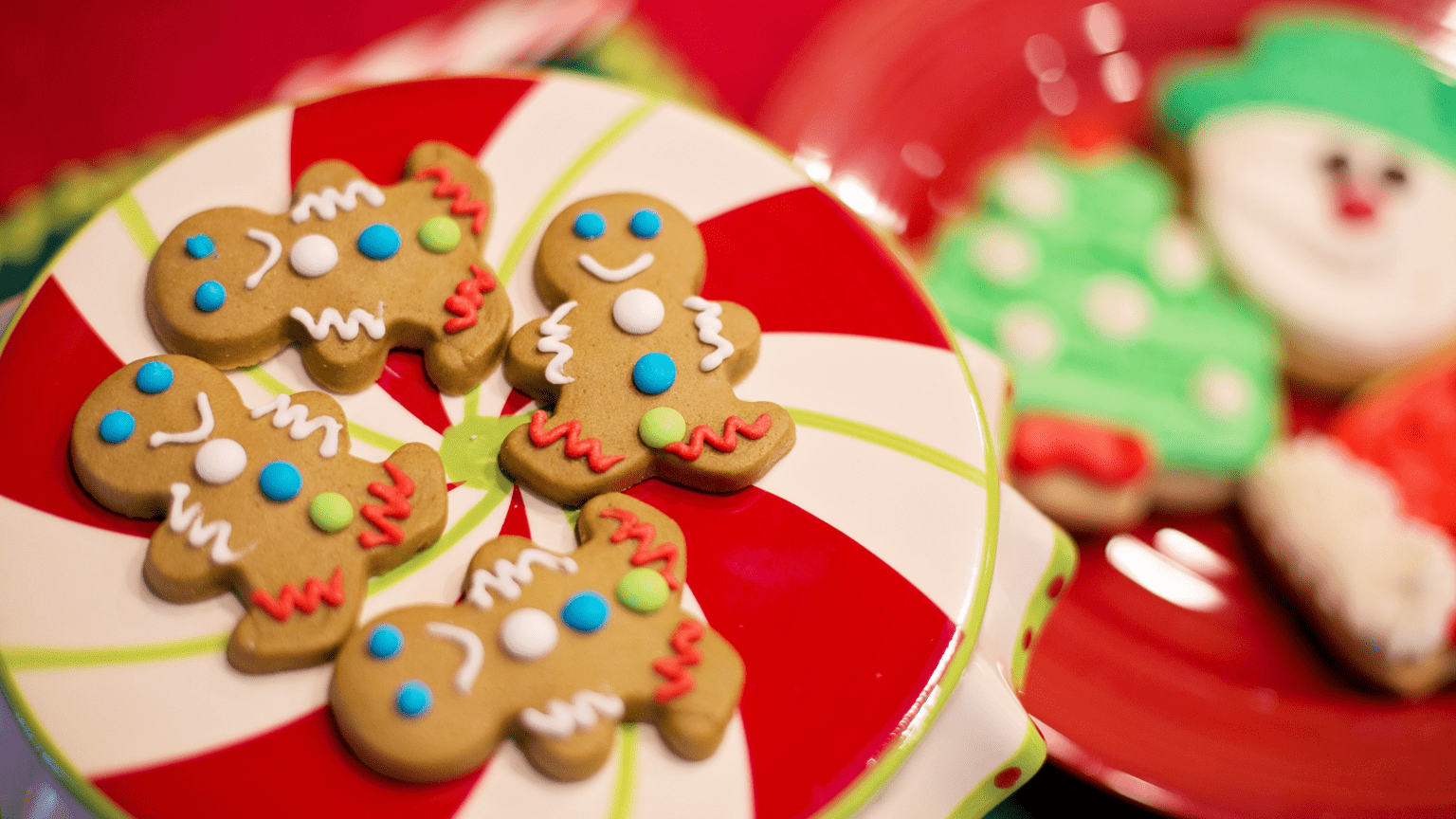 The end of the year is rapidly approaching, and it is reasonable to assume that even gift-giving will be a different affair due to the crisis we are currently facing. While close contact with other people is discouraged, the same does not follow for forging connections and making meaningful communications. As you navigate available gift options in the context of a global pandemic, consider having food gifts sent to the people closest to your heart. See our guide below for the best food gifts for Christmas Philippines.
Amid this global pandemic, we have witnessed and accommodated more changes in just a few months than in previous years combined. It forced us to reconfigure, reassess, and make room for entirely different lifestyles with safety and survival in mind. Now that the year is coming to a close, the holiday season is bound to be starkly different as well.
Although this holiday season will undoubtedly be unlike any other that came before it, it doesn't necessarily follow that we have no room for celebration. If anything, cherishing our friends and family as we do during the season is far more relevant in these trying times than ever before.
Christmas Gift-Giving in 2020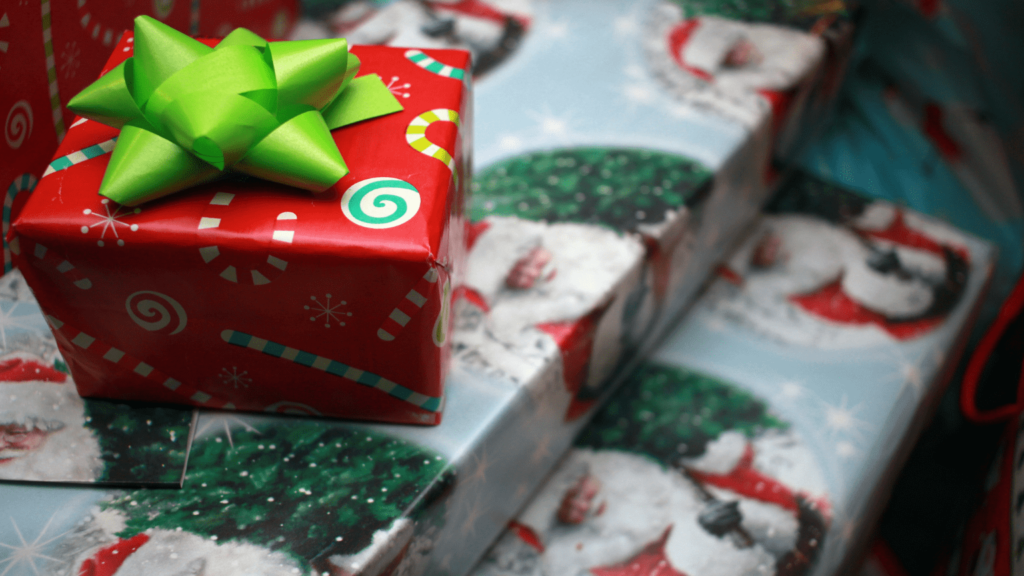 This year, celebrating the holidays with this global pandemic looming over means tapping into our creativity. We are all aware of the health and safety precautions set in place for us to follow. Although we are in no way encouraging the circumvention of these protocols, there are, however, some options that we can look into to ensure that we will still have a memorable holiday season ahead.
Thanks to technology and other advancements in logistics and related industries, gift-giving is an emblematic component of the holidays that we can retain, albeit with slight deviations. In keeping with the protocol of social distancing, it would be best for us to refrain from giving and receiving gifts in person. Instead, we should opt for gift delivery services that have become even more popular due to the global crisis.
There are plenty of available gift options that would suit gift-giving delivery services. This holiday season, you might want to consider food gifts for friends and family. We explore this option in detail below and give you juicy ideas for buying the best food gifts for Christmas in the Philippines.
Why Choose Food Gifts for Friends and Loved Ones in the Philippines
"If more of us valued food and cheer and song above hoarded gold, it would be a merrier world."

― J.R.R. Tolkien.
We all know the magic that food brings. It warms the heart and is universally beloved. Scientifically, countless studies attest to food's connection with endorphins, or what we call 'happy hormones.' For these reasons and more, food is a special gift to bequeath to the people we love. What's more, making food takes a lot of preparation time. Preparing food indicates that we care so much for the people we are giving the food to that we went through the effort of making it. But even when you are gifting ready-made food, you are still sure to send joy and love to the lucky recipients.
In these trying times, we need and crave connection from the people in our lives. Opting to send food gifts amid this pandemic is a great way to forge heartfelt communications. Giving food gifts shows our recipients that we care about them and have them in our thoughts. As you ponder this fantastic option, there are a few things to factor in before deciding to incorporate food gifts for the upcoming holiday season.
The Advantages of Buying Food Gifts
There are plenty of advantages to sending food gifts to your friends and loved ones this holiday season. 
Food Gifts Are Thoughtful
The language of food has a profound vocabulary of words that include care, love, and happiness. When sending food gifts, we are telling recipients that they are in our thoughts and hearts. This intention is especially useful amid the ongoing crisis when it is essential to show people how much we care for them at a safe distance. See our top picks below for the best food gifts for Christmas in the Philippines.
Food Gifts Are Practical and Useful
Unlike with most gift items, there is no danger that food gifts will collect dust in days to come. We consume and enjoy food. The act of sharing food is an act of bonding and camaraderie. While we cannot share food in person, especially when we have been away from our loved ones since the quarantine period, sending food gifts is the same in spirit.
The Disadvantages of Buying Food Gifts
It might seem that there is no losing hand when it comes to opting for food gifts. As such, we have included the following points to aid you in your preparation. The following are the possible disadvantages of sending food gifts this holiday season.
Food Gifts Are Perishable
There is a shelf life to food. With very few exceptions, most food items are perishable and are bound to expire. As gifts, food requires immediate consumption. While the gift of food is pretty much straightforward to any recipient, there is no real way to determine how the recipient will use or consume the gift. There is a risk that your food gifts' receivers might not use them as soon as possible, and they might expire.
Moreover, when sending food gifts to friends and loved ones from far-off distances, more extended delivery periods may not do well to maintain food quality.
Food Gifts Are Sensitive to Different Conditions
Similarly, specific food items require optimal temperatures and other such conditions. Some food items may not withstand different climates during the transit. The vulnerability of food to varying conditions during the delivery is beyond the control of yourself and the courier service. It is imperative to consider this factor when selecting the food items to send as gifts.
Where to Buy Food Gifts for Friends and Loved Ones in the Philippines
If you find yourself leaning towards sending food gifts this season, there are two methods to do so in the Philippines.
Food Gifts From Local Restaurants and Food Stores
In these trying times, every sector of the community could use a helping hand. Support your local food vendors and proprietors by purchasing their food items as gifts. With the aid of convenient delivery service apps, doing so has now become easy and hassle-free. However, this choice is only ideal when sending gifts to friends and family who live within your radius.
Food Gifts From Online Gift Delivery Services
For a wider reach of locations and a more comprehensive line of food gift items, access online gift delivery service websites instead. Online gift delivery services are websites that are devoted to gift-giving. Such platforms have become more relevant and useful because of this pandemic.
In the Philippines, Localgift.ph is the best online gift delivery service. It offers the most comprehensive range of gift items. Whatever you had in mind for your friends and loved ones, the chances are high that you'll find it on the website. The same goes when it comes to food gifts for Christmas in the Philippines.
You only need to register an account to have access to all the hassle-free gift-giving features of Localgift.ph, and these include delivery services for plenty of locations. When shopping at Localgift.ph, check our food gifts for Christmas in the Philippines.
Some Ideas for Food Gifts in the Philippines
The following are some of our top picks for food gift ideas for Christmas in the Philippines. These are available choices that could work for most recipients, from significant others, friends, colleagues to cousins.
In general, chocolates are the best food gift to buy. Chocolates are sweet, thoughtful, memorable, and go exceptionally well with the holiday season's festive feel. Moreover, chocolate packages do not perish as fast as other food gifts like fruit bouquets or baked goods. Additionally, they are more structurally sound than these alternatives, which holds up well where couriers and delivery service factors are concerned. This irresistible quality addresses the disadvantages of food gifts that we have listed above.
Chocolate bouquets make for sweet romantic holiday presents to sweethearts or wives. You can opt for chocolate bouquets that come in an assortment of items like flowers and stuffed animals to add special touches. A more general food gift option is chocolate baskets. Chocolate Gift baskets could work for a wider variety of people, for instance, family members, friends, and colleagues. As with chocolate bouquets, chocolate baskets come in a cornucopia of arrangements. Shop for these food gift items and more at Localgift.ph.
Summed Up Wisdom
Choose from these food gift ideas for Christmas in the Philippines for the upcoming holiday season. When having them sent, consider the factors that we have listed above as well.
With the ongoing pandemic, it is more crucial than ever to strengthen our relationships with the people in our lives. This sentiment especially holds during the holiday season, a time for celebration, remembrance, and appreciation. Although the pandemic has limited the number of ways we can celebrate the holiday season, sending food gifts to those closest to us is just as thoughtful a gesture that even takes on a whole new meaning amid the globally-felt crisis.