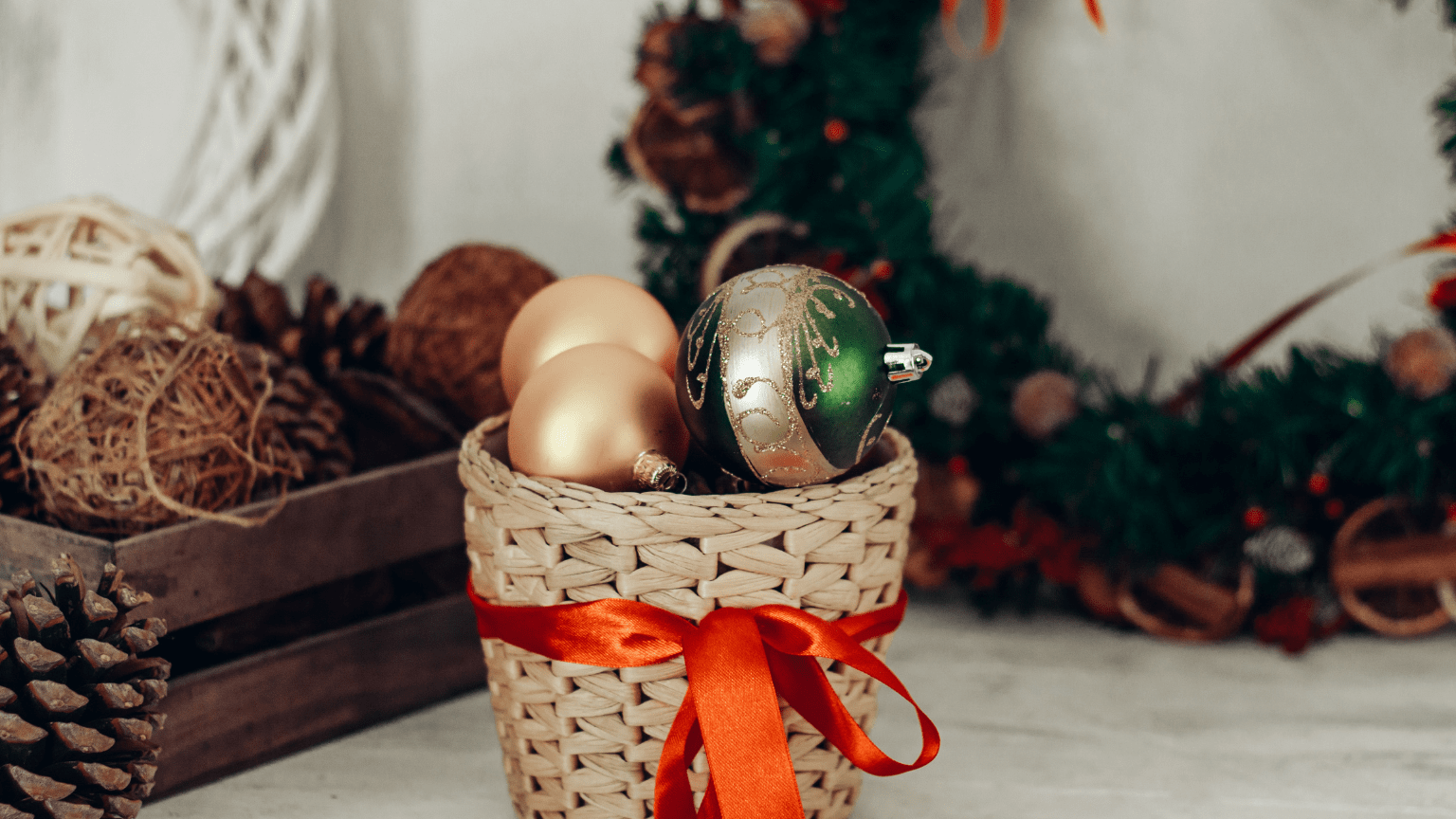 Only a few weeks remain until we ring in another holiday season. This year, we have one unexpected guest to accommodate in all of our holiday plans, the ill-famed global pandemic that has changed our lives significantly in more ways than one. With this crisis looming over the entire world, we now know with certainty that the problem will seep into the merriment and force us to rethink our plans for Christmas. This article seeks to explain why Christmas gift baskets are the best gift-giving options to adopt for the upcoming holiday season, tempered by an ongoing worldwide dilemma. Read on for our tips on finding and giving the best Christmas gift basket in the Philippines.
The holiday season is an extensive experience that we cherish every year. It isn't a one-day extravaganza, either. As soon as the '-ber' months set in, the countdown towards Christmas begins, and we gladly prepare for the occasion in loving anticipation. The Christmas decorations come out, and you start hearing Christmas songs playing nearly everywhere, from your daily commute to your local shopping centers. Even your office takes part in all the festivities. During this season, the Christmas spirit is just palpable and undeniable.
Christmas in the Philippines
The Philippines' take on the holiday season is on an entirely different playing field. Anyone who has ever experienced living in the Philippines can attest to the country's love affair for the season. For residents of the country, Christmas is a perfect embodiment of the importance of family and friends. It is the ideal time to show each other our love and appreciation. In the Philippines, Christmas is a heartwarming gathering of family and friends celebrating each other and the year that just passed.
With the onset of a global pandemic early in the year, celebrations for the holiday season will be in great contrast to Christmases of the past. However, this indication is not to say that Christmas this year will be anything less than extraordinary. If anything, it is more meaningful at a time when we need each other's support the most.
While we are all enjoined to abide by a handful of health and safety protocols, there are still plenty of ways to keep Christmas wonderful without necessarily being close to one another as well-advised by global health experts. For one, we can continue to present each other with Christmas gifts.
When it comes to gift-giving this holiday season, your best option with the pandemic in mind is a Christmas gift basket. As a guide, we have included some tips on finding and giving the best Christmas gift basket in the Philippines. You can also find some great Christmas basket gift ideas Philippines in the sections that follow.
Why Should You Give a Christmas Gift Basket?
As enjoyable as gift-giving can be, on the whole, it can also be quite tricky with or without a global pandemic. We may know our gifts' recipients pretty well, but it's not uncommon to suddenly find ourselves in a stump when trying to figure out what they would want for presents. We never want to find out that our recipients have no use for our gifts, let alone when they can't appreciate them. Additionally, when we have been giving presents to friends and family members year after year, we're stuck in a cycle of figuring out new Christmas gift ideas frequently. For these reasons, it becomes quite normal to struggle when purchasing Christmas gifts.
If you find yourself boggled with the gift-giving troubles that we have just mentioned, worry no more.
Enter Christmas gift baskets.
Christmas gift baskets are a brilliant solution to your gift-giving worries. Essentially, they are packages that come with an assortment of goodies.
There are plenty of advantages that come with giving Christmas gift baskets, and the following are only the most significant.
A Christmas Gift Basket Is a Thoughtful Gesture
Often personalized, Christmas gift baskets are symbols of care and appreciation. They send a message to our recipients that we are thinking about them and care for them immensely. Simultaneously, they also symbolize gratitude and appreciation for the giftees.
A Christmas Gift Basket Is Perfect for the Times
Due to the global pandemic, many of us cannot gather with loved ones for the holidays. We no longer have the luxury of traveling freely to the homes of relatives and friends. Unfortunately, many have been apart from family members since the start of the quarantine period. Depending on where they had to stay due to the pandemic, most people may not even be home for Christmas at all.
With this in mind, gift-giving takes on a whole new meaning. It may be the only way that other people can share in the holiday festivities. Thus, every Christmas gift basket prepared for this season needs to have all the love and thoughtfulness that it could contain.
A Christmas Gift Basket May Easily Be Personalized
With or without a global pandemic, perhaps the most winning feature of Christmas gift baskets is that they could work well for such a broad category of people. Depending on the arrangement, Christmas gift baskets are fantastic gifts to relatives, close friends, colleagues, and neighbors. Even when this catastrophe boils over, you will no doubt continue to take advantage of Christmas gift baskets for all your holiday plans.
If you're trying to figure out where you can find the best Christmas gift basket Philippines online, look no further than Localgift.ph.
How to Give the Best Christmas Gift Basket Based on the Recipients
As we have above, the best thing about Christmas gift baskets is that they could work well for plenty of people and scenarios. Most of them are customizable with items of your choice. This list includes Christmas basket gift ideas in the Philippines for the usual categories of giftees.
Christmas Gift Basket Ideas for a Significant Other
Your Christmas gift basket for a sweetheart or significant other needs to be deeply romantic. For items to include, consider flowers, chocolates, stuffed animals, and jewelry. Another great idea is to make the main component of the basket a gift item that they have always wanted. 
Best Choice:
Christmas Gift Basket Ideas for Relatives and Friends
As for relatives and friends, their Christmas gift baskets need to express how much we value and care for them. Due to the crisis, we can assemble their baskets as care packages with a combination of holiday-themed gifts and practical items. Some other no-fail inclusions are food items that don't perish or expire too quickly.
Best Choice:
Christmas Gift Basket Ideas for Colleagues or Neighbors
Christmas basket gift ideas in the Philippines for people like colleagues or neighbors are more general gifts like wine, fruit cake, or other food items that you know they will consume and include in their respective Christmas dinners. You can even choose to send gift baskets with fruits, but only for recipients living nearby. Otherwise, fruits tend to perish faster than other food items.
Again, the gift ideas we listed are general suggestions that could help you should you find yourself in a stump. Don't hesitate to be more specific with your Christmas gift baskets, especially if you know the recipients best. Either way, the most critical aspect of gift-giving is the amount of thoughtfulness and effort that went into the presents. Far from being mere objects or ornaments, gifts are testaments of affection, appreciation, and care. With all this in mind, finding Christmas gift baskets for sale Philippines is next on the list.
Best Choice:
Buying a Christmas Gift Basket on an Online Gift Delivery Website
Since we no longer have the same unbridled ability to just up and run to the shops at our whim and choosing, we need to familiarize ourselves with other great gift-giving options available to us. Luckily, there are a plethora of platforms that offer services related to gifting at our fingertips.
In the Philippines, LocalGift.ph is the best gift-services website that can be accessed on any browser and with any device. It houses a wide variety of gift items at different price points to accommodate the widest audience possible. LocalGift.ph also offers hassle-free delivery services to your recipients' addresses within the country.
You can find so many options on the website for Christmas gift baskets for sale Philippines. To make a purchase, you have to register and input your information, add your selected Christmas gift baskets, then checkout. This fuss-free interface is one reason why the platform is your best friend in gift-giving amid the global pandemic. What's more, registering an account on LocalGift.ph means access to certain perks and other promotions. 
Final Thoughts
With this guide, we hope that your holiday season will continue to be a memorable experience despite the ongoing crisis. It is essential for us to support and care for one another, sentiments consistent with the spirit of the holidays. Giving a Christmas gift basket to special person in the Philippines is a heartfelt gesture that sends this exact message of love and support.