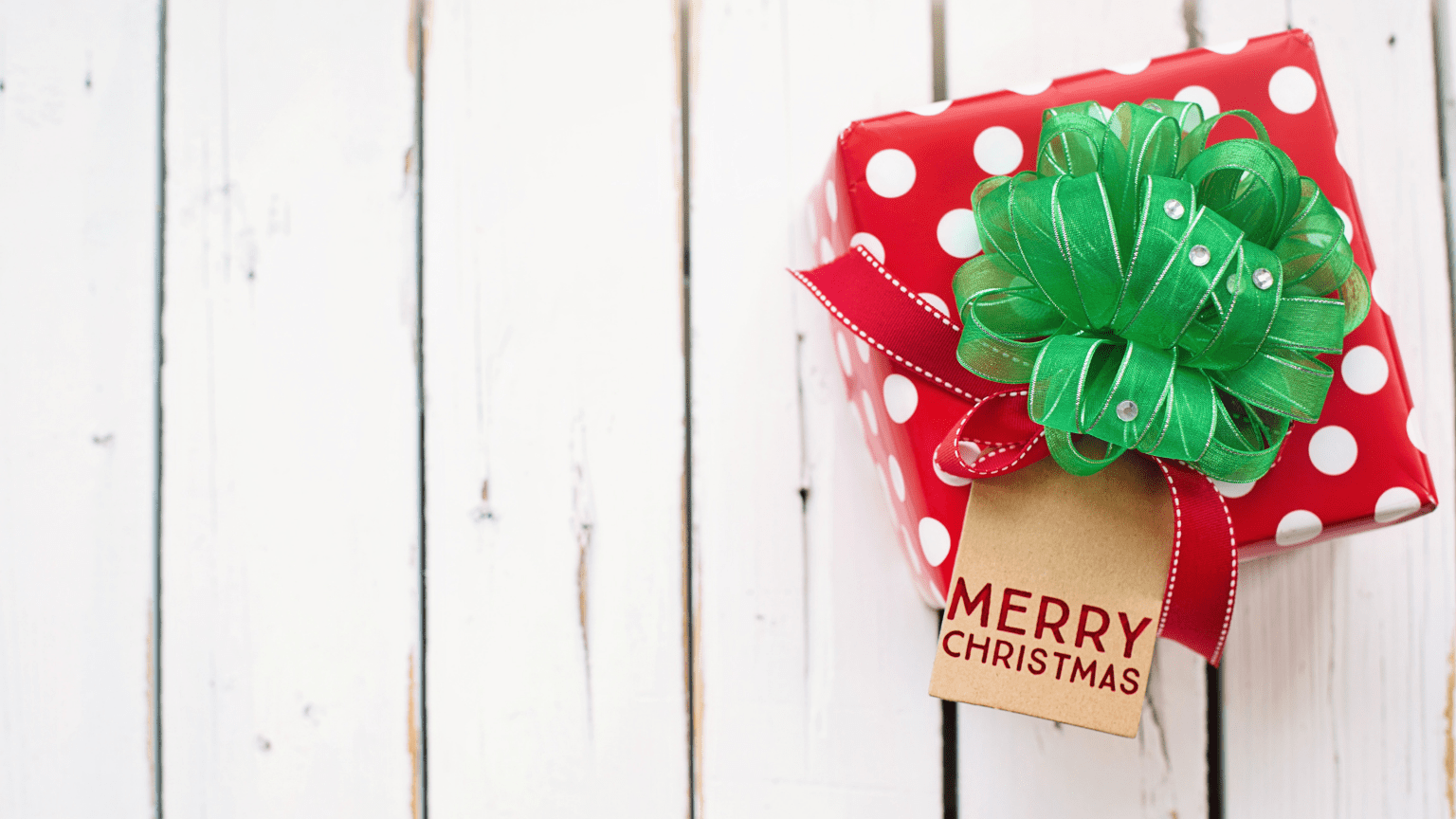 Christmas is right around the corner. As you juggle external factors like your work schedule and location amid the broader context of a global pandemic, we try to convince you why opting for Christmas gift delivery services in the Philippines will work to your advantage this holiday season.
The holiday season is a time for endless merriment and excitement. During this time, the festivity is so palpable that it seeps into nearly everything around us. From our neighborhood and our workplaces to our local shops, anyone and everyone wants Christmas cheer. Days leading to the season, we hear Christmas songs played on loops wherever we go, and every house or establishment busts out all their bright and cheery holiday decorations. With all this going on year after year, it is undoubtedly clear that the holiday season brings out joy and excitement from all of us.
Christmas in the Philippines
In the Philippines, residents spend the holiday season in the company of relatives and loved ones. Before the 25th of December, most residents pack to terminals and airports to make it home for their families' Christmas celebrations. Together with their closest family members, residents in the Philippines participate in many Christmas gatherings and dinners organized within their respective communities. As a predominantly Roman Catholic nation in denomination, families in the Philippines also visit their local churches to celebrate Christmas's most authentic essence for them.
Not everyone, however, has the freedom, capability, or luxury to make it back to their provinces of origin year after year just to celebrate Christmas. This reality often goes for those who have relocated to different regions or even countries for work or school. Due to the distance, the difference in time zones, and the hectic nature of most work schedules, venturing home for Christmas is no longer as easy as it is for most people who live within their relatives' radius. A lot goes into consideration, like the time allocation and even the expense. Additionally, this year alone has been extra challenging, what with the ongoing pandemic.
Global health and safety experts have rightly urged for strict protocols like social distancing and stringent travel standards. These recent events make an already pressing predicament for people living apart from their families even harder.
Christmas in a Pandemic
With a global pandemic on top of hectic work schedules, it seems as though so many people cannot celebrate Christmas with friends and family this year. There is, however, a meaningful way to be present this holiday season, even from a safe distance. We all know that gift-giving is a heartfelt staple for Christmas festivities. With everything that's going on, gift-giving remains one of the emblematic Christmas activities people can still safely do.
So whether you are unable to make it home this year because of the pandemic or because your existing schedule and location prevent you from doing so, the following are the most significant reasons why you should consider opting for Christmas gift delivery in the Philippines.
Christmas Gift Delivery Services Are Convenient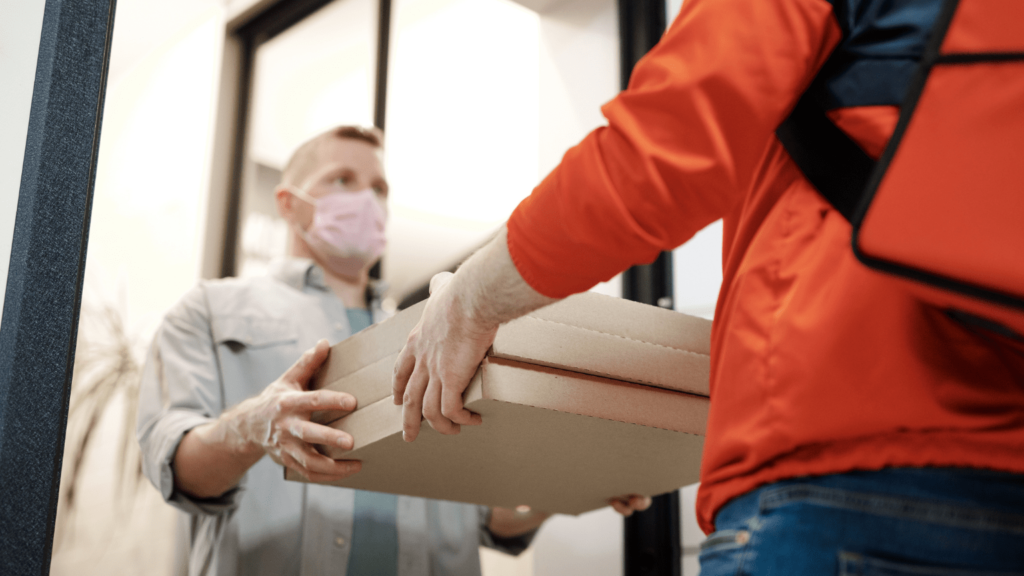 Think of the holiday season, and one of the first things that will instantly come to mind is gift-giving. Gift-giving is practically synonymous with the holidays. The act is an embodiment of what the holiday season stands for; love, appreciation, and gratitude.
Gift-giving as a process, however, isn't unanimously ideal for everyone. Especially for those who work with such tight schedules, the process of gift-giving can be difficult to arrange. As we know, gift-giving is not a one-day affair. We head to the shops to find the most suitable gifts for the people in our lives, and we are lucky if we come across the right items on the first trip. More often than not, shopping for gifts alone takes several trips to different shops and hours of browsing. Not to mention that we have to accomplish all our Christmas shopping with packed crowds wherever we go, making it even more complicated when we have to vie for limited stocks with thousands of fellow Christmas shoppers.
Recommended Reading: Gift Giving Etiquette: A Guide for Giving Great Gifts
Opting for Christmas gift delivery Philippines cuts across all the issues we have described above. Especially when your work schedule ties you up, Christmas gift delivery Philippines is essentially a lifesaver. All that remains for you to do is access any gift delivery website through any device, and you can accomplish all your holiday shopping in one sitting.
Christmas Gift Delivery Services Have No Limits in Terms of Location
One of the most challenging aspects of traditional gift-giving is that it works best when we live nearby, not only with the recipients of our holiday gifts but also with the establishments to attend to our Christmas shopping. For people living apart from their relatives, gift-giving is just tricky to accomplish location-wise. Sure, they can purchase gifts from the stores around them, but they cannot give the gifts themselves with as much ease and convenience as they would want.
With Christmas gift delivery services, you would only need one platform to do your shopping and ensure that your gifts get to their recipients. Different locations do not constrain these services, as they seek to enable people from anywhere in the world to send gifts to their loved ones wherever they may be, too.
Christmas Gift Delivery Services Offer a Comprehensive Range of Items
When shopping for Christmas gifts in malls or local stores, the process of browsing through different items and wrapping them into delightful gifts is enjoyable in itself. For most of us, it is a delicious slice of all the Christmas festivities. However, holiday shopping with thousands of fellow shoppers poses a few problems that we often overlook.
For starters, store stocks often have limited availability. It is not uncommon to hear from store staff that their establishments have run out of the items that we initially had in mind for our loved ones. When this scenario happens, we rush to shop for alternatives, and we tend to end up with gifts we bought out of panic instead of a place of thoughtfulness.
The problem of limited availability is not as apparent in Christmas gift delivery services. With Christmas gift delivery services, you practically have the entire web at your disposal. The gift items you had in mind for each of your family members is one search away. No matter how specific these gifts may be. Again, such convenience is excellent for people with hectic schedules who don't have time to shop locally. 
Christmas Gift Delivery Services Come With Hassle-Free Delivery Options
When you want to send them gifts to your loved ones, shipping concerns are the most stressful. These require so many steps and considerations that they essentially become one big hassle that is too difficult to bear. By comparison to traditional modes of delivery, Christmas gift delivery services make gift delivery Philippines a breeze. 
All platforms offering Christmas gift delivery services feature hassle-free delivery options. You no longer need to enlist third-party services; everything from gift selections and cashless payments to courier or delivery services are in a single platform. Without breaking a sweat, gift delivery Philippines becomes doable thanks to Christmas gift delivery services. 
Recommended Reading: Benefits of a Gift Delivery Service
How to Use a Christmas Gift Delivery Service Website
So how exactly do you navigate a Christmas gift delivery service platform? To begin with, you simply need to register on the website. Registering allows you to input contact details, addresses, and payment information to ensure that all your transactions are hassle-free. Registering an account on Christmas gift delivery service platforms also makes you eligible for several promotions and discounts. 
After the first step, you need to browse for gift items. You can either shop for the gifts you had in mind or navigate the categories most Christmas gift delivery service platforms have. Once you have added everything to your virtual shopping cart, select the delivery method that works best for you. The last step is to confirm your purchase and voila! Your lovely and meaningful gifts are on their way to your loved ones. 
Recommended Reading: Safety Precautions for Online Gift Shopping
With Christmas gift delivery services, you can do gift-giving successfully and conveniently at a distance, wherever you may be. As for the best Christmas gift delivery service platform in the Philippines, look no further than LocalGift.ph. LocalGift.ph is your best friend this holiday season. It houses a wide selection of gift items ready for delivery, wherever they may be on the archipelago. Thanks to platforms like LocalGift.ph, we are still present in our loved ones' Christmas festivities even far away. Christmas gift delivery services ensure that the holiday season will always be memorable, regardless of the circumstances.