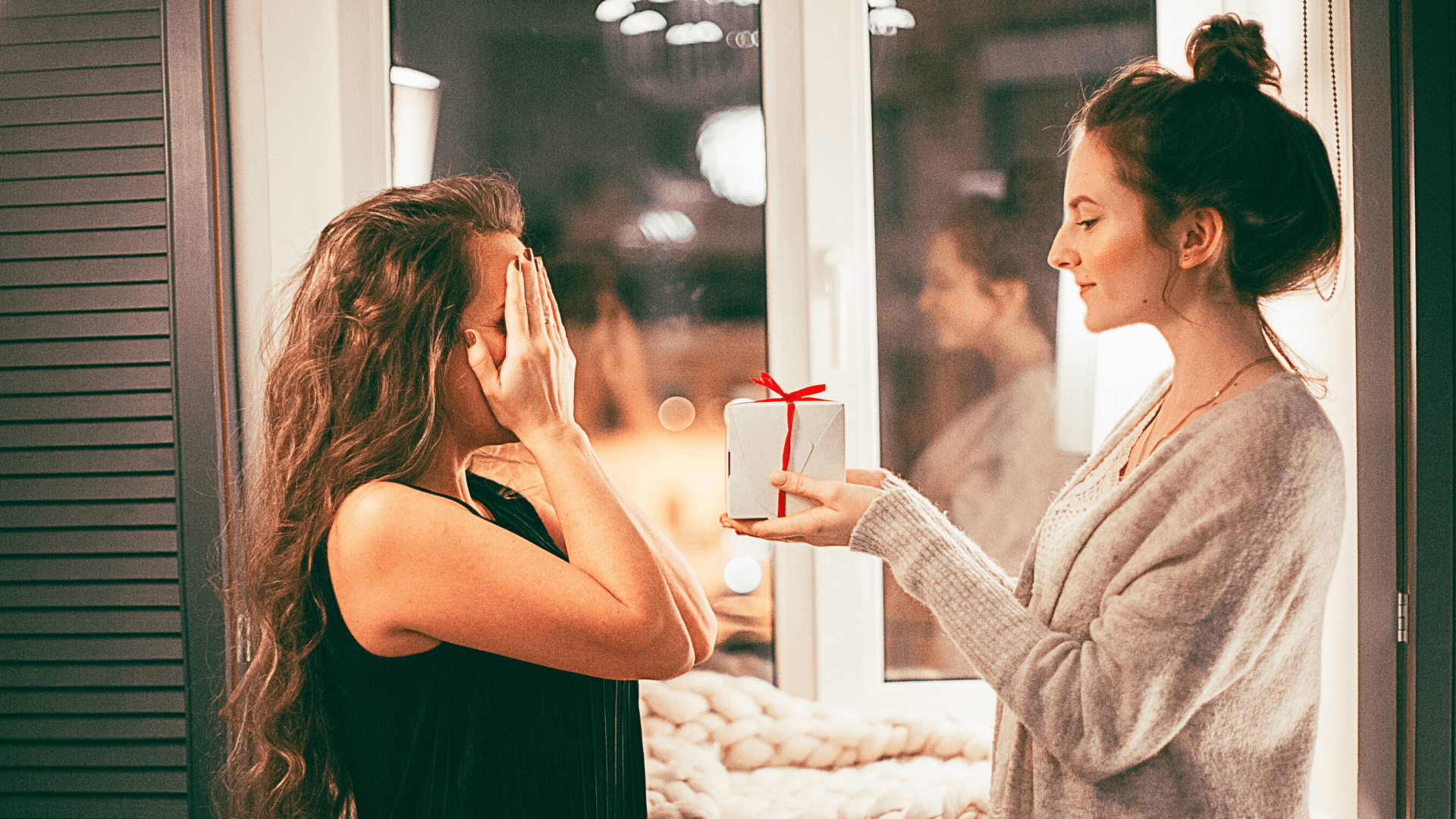 Many people wished to have the knowledge of gift giving, but luck is not always on our side. So we'll have to improvise and depend on our skills to be able to give memorable and appropriate gifts.
Here are ten gift giving etiquettes we would like to share with you. We hope these tips will help you make gift giving a more straightforward experience while also making sure your present is suited for the occasion and loved by the receiver.
Observation is key
One of the essential aspects of gift giving is realizing what the person likes or dislikes. It should be catered based on their personality and your relationship with them. Is the receiver a lover of flowers and chocolates? Or maybe they're a fan of The Beatles? Keep their interests in mind while shopping, because the gift is for their benefit and not yours.
Asking for a wish list is a big no when it comes to gift giving etiquette. Wish lists takes away the surprise, thoughtfulness, and sincerity of the gift. Unless you're in a big office Christmas Kringle setting and you don't know everyone in the department, then you're not part of this exception.
Go with practical gifts
A basic rule of gift giving etiquette is you should lean more towards presents that would provide use in the recipient's life. This gift could either be something long-lasting or can be used up in time.
If you've observed what they like (the food they eat, their clothes, favorite food, aesthetics, etc.), you can start to assess what they would most likely appreciate and use the most. Your gift can range from a gift card from their favorite clothes shop, a year's worth of subscription on wines, or a spa package.
You might be thinking that consumables are not a good idea for gifts since they would be used up and forgotten, but it's the other way around. Your present would most likely be remembered because it is what your recipients would typically get for themselves.
Give sensitive gifts
The ideal thought of gift giving is for the recipient to be happy and glad about it. One of the presents that you should stray from giving is self-improvement gifts. These can range from weight loss books and exercise equipment if they're on the plus side to an alarm clock if they're always late for work.
Even if you mean well, only give these types of gifts if they explicitly stated it to you. Don't commit yourself to this inappropriate gift giving etiquette, or you'll end up hurting feelings.
Price doesn't equal thoughtfulness
Not everyone has the same taste when it comes to the gifts they receive. One person might be into books, while other is into personalized gifts. The thing is, price doesn't measure how thoughtful or unique someone is to you.
If you can remember on Rule #1, you have to pay attention to what they like, even if it's below your budget. Because what matters is the thought behind the gifts we give. Even if you can afford an extravagant gift, you still have to consider how they would feel with it in their current living situation? Would they be comfortable to accept it?
Stay within your budget
A gift should be realistic and within your means. You can give generously, but it doesn't have to put you on debt. Don't feel bad if your gift is not as expensive as the others, it's better to consider the thought that you've put into the present. What matters in a gift is its thoughtfulness and not the price tag that comes with it.
Give with intention
Don't give gifts just because you did in the past. You want to give presents to people who are active in your life, and you cherish dearly. As realistic as it might sound, your list can change every year where you might have grown closer to a particular person this year, or you might have gone separate ways with another.
The point here is to review your gift list annually. An excellent gift giving etiquette is not to be obligated to give presents to everyone, especially to the people who haven't kept in touch with you for the past or previous years. You can always opt for a card if you figure that a gift might be too much.
It's never too late to give
Ideally, a gift should never be late. It's just proper gift giving etiquette. Whether it's because you forgot to get one or your online delivery was rerouted to a different location, these are only incidents that are entirely out of our control. But better late than never, right? That's why it's best to plan your gifts ahead of time, especially if it's personalized, imported from overseas, or has minimal stocks.
At LocalGift.ph, we ensure our gifts arrive on the set date and in excellent condition, which would give you enough time to prepare for occasions such as birthdays, anniversaries, or special holidays. But there can be uncontrollable instances that may cause delays such as adverse weather conditions, human error, or high amount of orders.
Don't expect reciprocation
The whole idea of gift giving is to give something without expecting something in return.
Don't think that just because you gave someone a gift, you're automatically entitled to receive one as well. Gift giving is not about you, it's about being generous and thoughtful to the receipient.
When you do receive a gift in return, don't compare it to the ones you gave, whether it's not as expensive or as useful. You might be able to afford more or have a talent for choosing gifts, but not everyone has this luxury or talent. If you have proper gift giving etiquette, be kind to the presents they got you because what's important is the motive behind the giving.
Always wrap your gift
Since you're already making sure that your gift is unique, why not make it extra special by wrapping it up. People usually love the element of surprise when receiving something, so make the extra effort of giving them that benefit.
If you don't have a talent for gift-wrapping, we highly recommend you to watch this life-changing gift wrapping hacks video tutorial. It's pretty cool!
But if you don't have the time, you can always buy or reuse paper bags to make it look presentable with less effort.
Don't forget to leave a note
A gift wouldn't be complete without a heartwarming note to come with it. It might only take a little effort to include this on your gift, but it does make yours extra special. Also, including a note is a proper gift giving etiquette. You can always get those little cards that come along with gift wrappers or gift bags at the supply store.