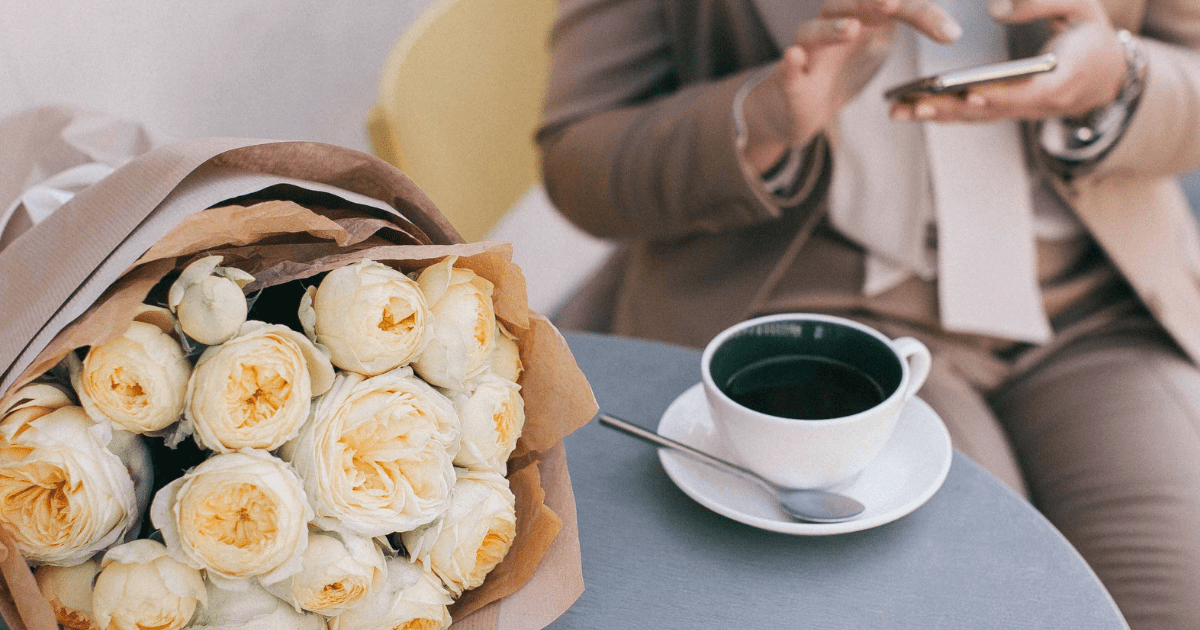 Flower giving is a culture that has been with humanity for a very long time. To send flowers a culture that's not going anywhere, any time soon, even though it's no longer in play for some occasions.
The context of giving flowers as a symbol of love still stands as a popular culture all over the world. People use flowers to express or convey emotions. Whether love, gratitude, remorse, or condolences, there are appropriate bouquets suitable for these occasions.
Celebrations or not, it is always a nice gesture to give flowers. It is a symbol of romance and can help close the distance between you and that special person. Flowers can also be given to family members, friends, colleagues, love interests, and so on.
If you are in the Philippines or intend to send flowers to your loved ones in the country, spare some time to think about selecting, buying, and sending stages as they are all crucial to the entire process's success.
Below is the first step – choosing suitable flowers.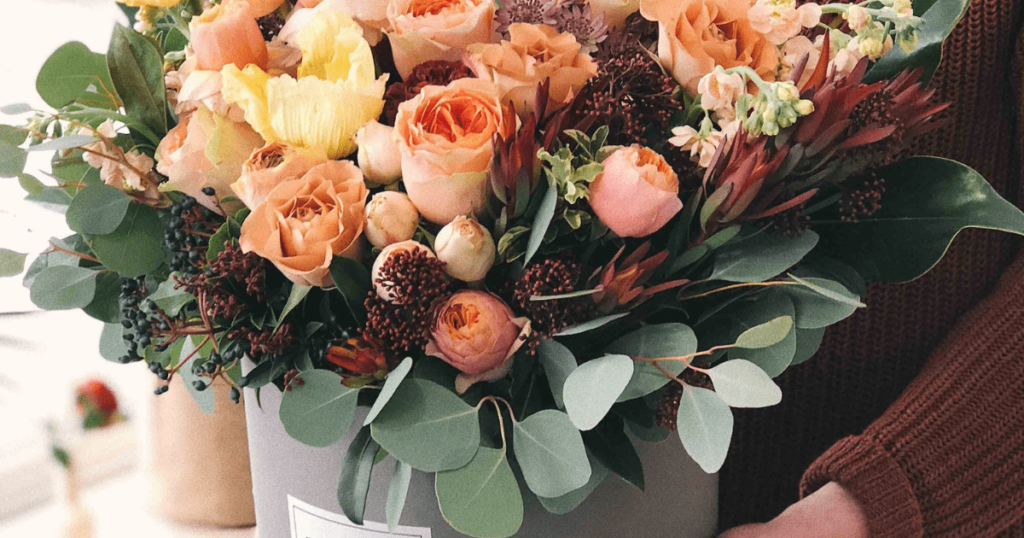 How to choose suitable flowers for each occasion
While flowers generally convey positive gestures, individual flowers symbolize certain things, making them perfect for specific occasions. Always be sure of the kind of emotion you want to express before picking a bouquet.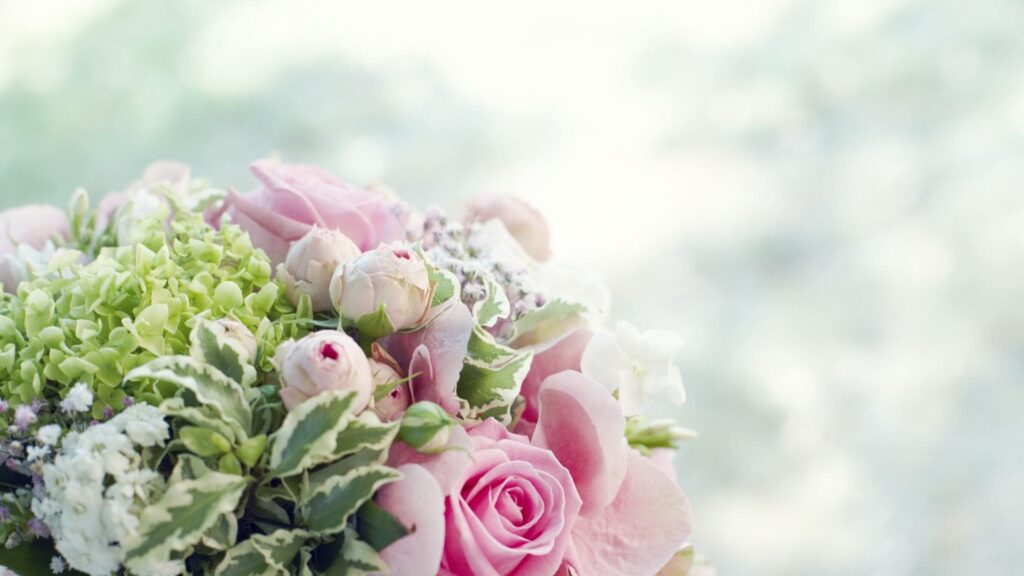 Wedding ceremonies
Weddings are one of the most important days in the life of any couple. When picking a bouquet for such a day, you should go for one that depicts the importance of that day. The bouquet you choose should convey expressions of affection and good wishes for the start of the couple's new life. A bouquet of tulips will serve you well.
A bouquet tulip depicts perfect and deep love. Their bold colors stand for warmth, and this will resonate well with couples who have just tied the knots. You can send a pink rose or stephanotis as they symbolize happiness in the marriage. A mixed bouquet arrangement of sweet pea, orange blossom, and lily of the valley are also suitable as they represent eternal love.
Anniversaries
For anniversaries, your bouquet should make the celebrants feel special, loved, and appreciated. If you intend to send flowers and gifts to the Philippines for a loved one, the bouquet should show how much you love and value them and how special they are to you. Therefore, any bouquet you pick should show the joy, care, and love you share with that special person.
A bouquet of sunflowers and daisies will fit this occasion. You can decide to spice the bouquet up with some roses or add bright colors to evoke happiness and symbolize the faithful love you share with the person. Suitable flowers for an anniversary are also determined how long the couple stayed together. For the fifth anniversary, daisies are appropriate. For tenth anniversaries, daffodils are appropriate. Pink or red roses are ideal for fifteenth anniversaries, while asters are just perfect for twentieth-anniversary celebrations. To celebrate a silver jubilee, iris flowers are appropriate, and for thirtieth anniversaries, lilies will do the magic.
In all, it is best to avoid yellow flowers when celebrating marriage anniversaries with your partner as they represent friendship.
Recommended Reading: 10 Anniversary Gift Ideas to Buy For Your Spouse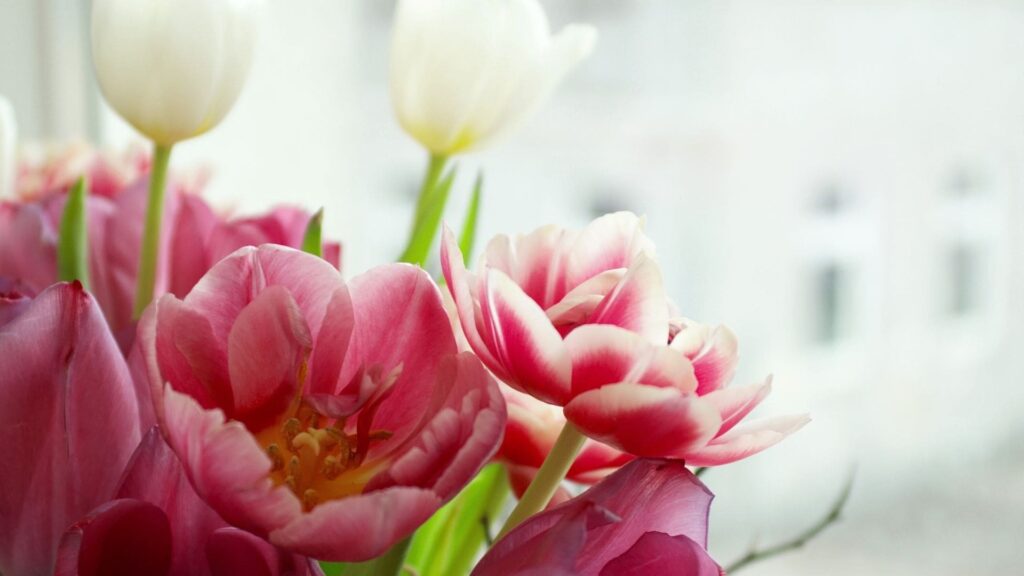 Engagements
For proposals and engagement ceremonies, you should go for flowers that give the emotion of love and romance. Flowers like roses, carnations, stargazer lilies, daisies, orchids, tulips, and sunflowers best communicate these feelings. You can also go for a bouquet containing a mixture of flowers.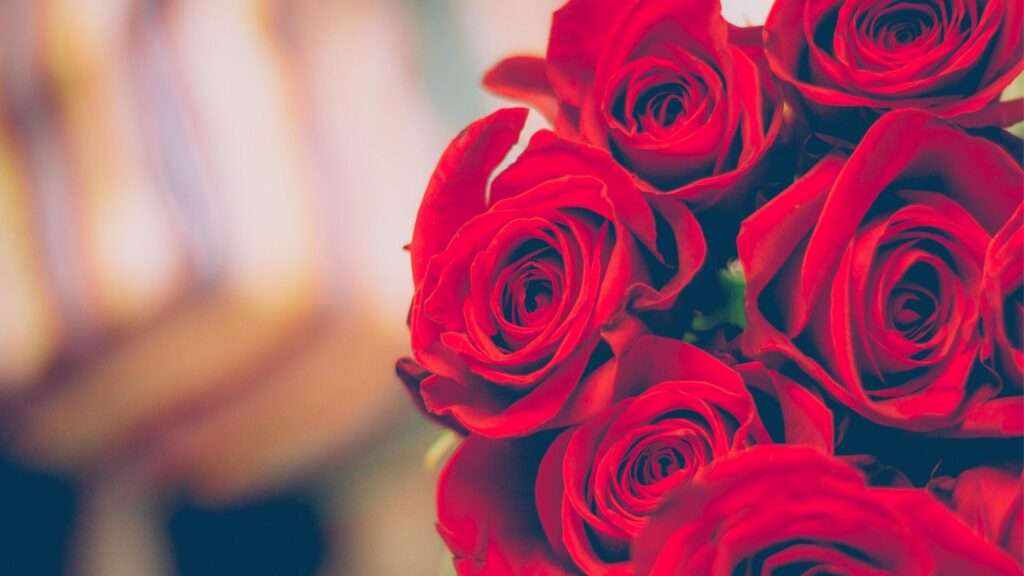 Valentine's Day
Valentine's Day is a day to celebrate love. To make your partner feel special on that day, you can send a bouquet. A red rose or bouquet of it is ideal for this purpose. If you don't live in the Philippines, but your partner does, you can send flowers anywhere in the Philippines, containing a bouquet of red roses filled with assorted chocolates to show your love. For a relationship that just started, and you are looking to send flowers and gifts to the Philippines, lavender roses are the best choice as they signify enchantment. But if you are a happily married couple, you can send red tulips if your partner is not a fan of roses.
Recommended Reading: Tips for Shopping Online Valentine's Day Gifts in the Philippines + 5 Gift Ideas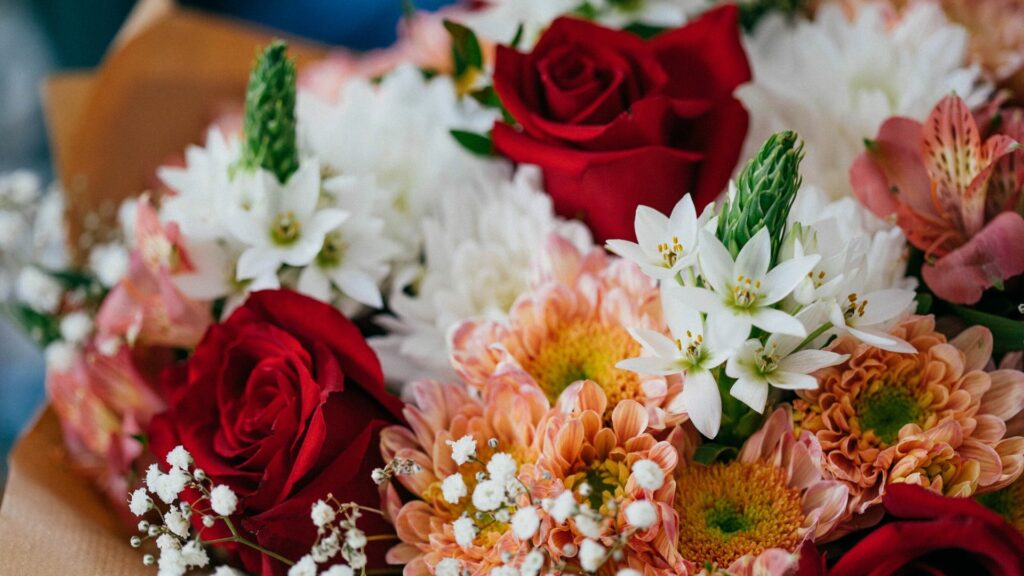 Graduation ceremonies
When celebrating your partner for a significant success milestone such as their graduation day, a bouquet full of roses, gerbera daisies, carnations and orchids do the trick as they symbolize joy, admiration, longevity, and good luck and show how proud you are.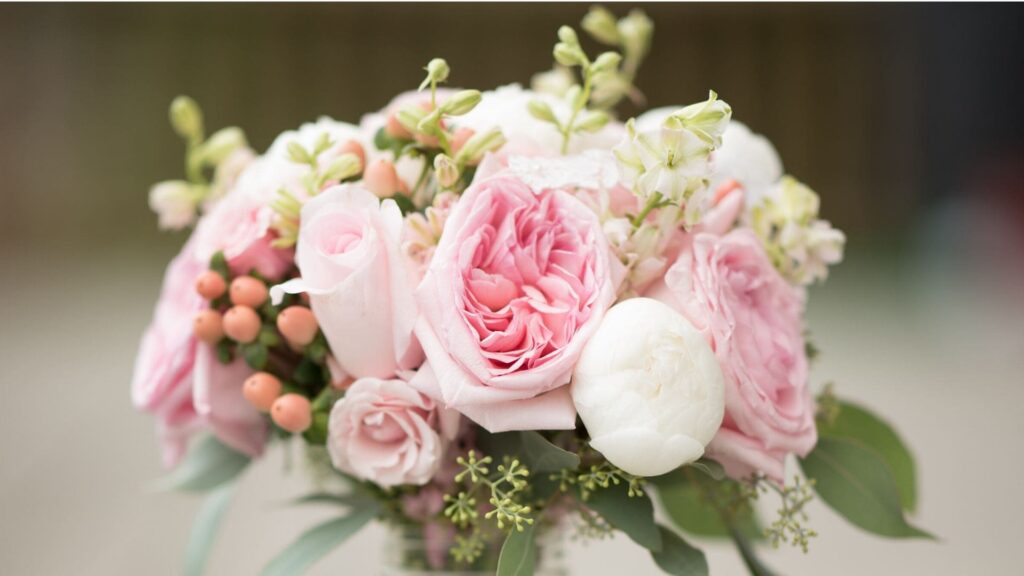 Asking for forgiveness
As humans, we offend each other, say things we do not mean in the heat of moments and hurt our loved ones. But tour character's real strength lies in our asking for forgiveness and making up for our mistakes when we err. Asking forgiveness and giving forgiveness strengthens the bonds of our relationships. When seeking forgiveness, we need to be as sincere as possible, and one way to show our sincerity is by including flowers in our apologies. If your partner is Filipino and you intend to send flowers and gifts to the Philippines, combining a bouquet of white and cream-colored flowers, as well as a well-thought-out apology note, can make the difference in your apology. A bouquet filled with Vendela rose and cream Cremona flowers, with a personal message and some chocolate, can also melt your partner's heart.
Birthdays
Bouquet sent for birthdays should signify joy or friendship. Some birthday flowers are suitable for specific months. So, if you plan to send flowers to someone in the Philippines, note that carnations are for January, violet is ideal for February, daffodil for March, a daisy for April, lily for May, rose for June, larkspur for July, gladiolus for August, aster for September, marigold for October, chrysanthemum for November, and poinsettia for December. Suppose the celebrant is a friend and not a lover, select yellow-colored flowers to signify friendship, optimism, and joy. However, avoid yellow carnation as it symbolizes disappointment.
Dates
The culture of taking a flower to your first date might sound old and obsolete, but it still works like a charm. You can also give flowers to someone you have been on a date with a few times. It is considered a gentleman's gesture. Flowers for first dates should be welcoming, pleasant, but not overwhelming. Flowers such as orchids, tulips, and dandelions are most suitable. Bring the flowers to your date's front door if possible to relieve them the stress of having to carry them all day.
Get well soon
On this occasion, a recipient's location will often determine the type of flower to be sent. If the recipient is in the hospital, it is best to send flowers that do not contain strong fragrances like tulips, irises, and gladioli. But if the recipient is at home, it is best to send bright green house plants that can uplift their spirits, as the color green symbolizes health and well-being. You can also send marigolds as they represent resilience.
Holidays/Christmas
Holidays are the times when most flowers are given. It is a time of good cheer, and everyone is in good spirits. Red poinsettia, amaryllis, and paperwhites are the three most popular holiday flowers, and they represent good cheer and wishes of success as the year runs to an end.
Mother's Day
Mother's Day is the day we celebrate and show gratitude to our mothers and the women in our lives for their love, care, and compassion. Therefore, flowers given this day should show such. If you intend to send flowers anywhere in the Philippines on Mothers' Day, flowers such as pink carnations symbolize gratitude and love, red carnations that signify admiration, or gerbera daisies that represent cheerfulness are suitable for this day.
Saying Thank You
When sending flowers or bouquets to the Philippines to thank someone for what they have done, the bouquet should reflect the recipient's personality. Things like knowing their color or favorite flowers can help make the right decision. But where you are not sure of what the person likes, it is safe to choose carnations, lilies, or daisies. 
Recommended Reading: How to Choose the Best Bouquet for Any Occasion
How to send flowers to the Philippines
The other stages in the process of gifting thoughtful flowers are the buying and sending steps.  Thankfully, you can complete these two stages simultaneously, depending on where and how far you look. So, what is the best way to send flowers to the Philippines?
Gift / Flower Shop
If you have a friend or relation in the same town as your significant other, they can just walk into any gift or flower shop, buy a bouquet and walk to their doorstep with a note from you to give them. This works best if your contact person is on the same page with you. That is, must understand your preferences, stick to your recommendations, and if possible, send images and videos to show you what they are about the buy before making the purchase. You can also read up and explain how to send flowers to someone in the Philippines to whoever would be delivering them, just in case they are not very conversant with gift buying and sending.
Online Flower Delivery Service
The other best way to send flowers to the Philippines is through online gifts and flower shops. Search for reputable gift sites and browse through the different flowers and bouquets available in your free time. Compare prices, delivery dates, and be sure to understand the payment methods provided. An excellent example of such a site is localgift.ph. Local Gift is an online gift store in the Philippines with different bouquet packages for other occasions and individuals. Besides storing some of the most beautiful flowers, it offers different flexible payment methods and seamless selection processes that help visitors place orders within a few minutes.
Recommended Reading: Benefits of a Gift Delivery Service
Local Florist Shop
A third option to send flowers anywhere in the Philippines is finding a local florist shop within the recipient's locality. You can contact them, give them your specifications, and get the bouquet delivered at your desired time. Interestingly, some florist shops now take online deliveries. You may run into anyone in your search.
Remember, understanding how to send flowers to the Philippines does not only include the sending stage alone. As explained above, you must also know which flowers are suitable for which occasions before going ahead to buy and send.