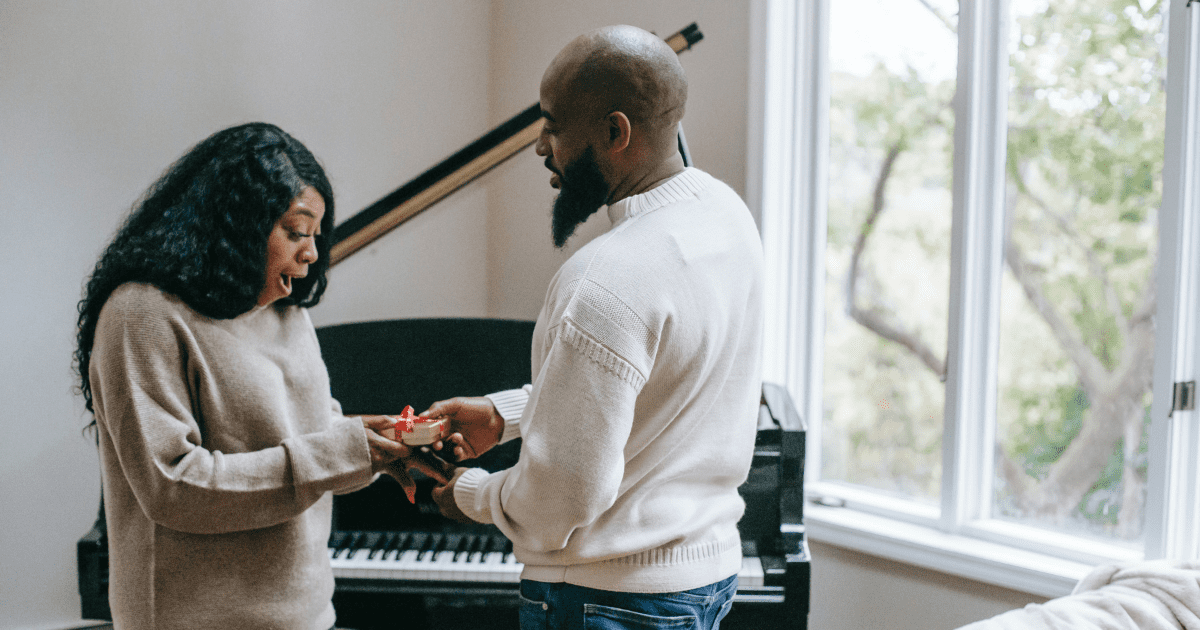 Being a mom is one of the hardest challenges a woman faces in her life. It's only justified that they're appreciated in this one time of the year and receive meaningful Mother's Day gifts from their spouses.
Marrying the ideal man is one of the women's greatest joys. Being a mother is also a dream come true. It is bliss for women to be able to be a wife and a mom, and though sometimes challenging, they always do their best to fulfill the roles in the name of loving and taking care of their family. Women are indeed essential in every family. Mothers guide us through our lives, no matter our age. They listen to us and comfort us in times of hardship. Mothers help with everything they have and are real epitomes of selfless love. They indeed must be celebrated for bringing life and light into the world.
Mother's day is a special opportunity for you to show your wife you appreciate the sacrifices she makes for the family. Let her know you see and cherish the care and the affection she tirelessly gives by preparing meaningful mother's day gifts for your wife.
Meaningful Mother's Day gift ideas that your wife will love
Personalized items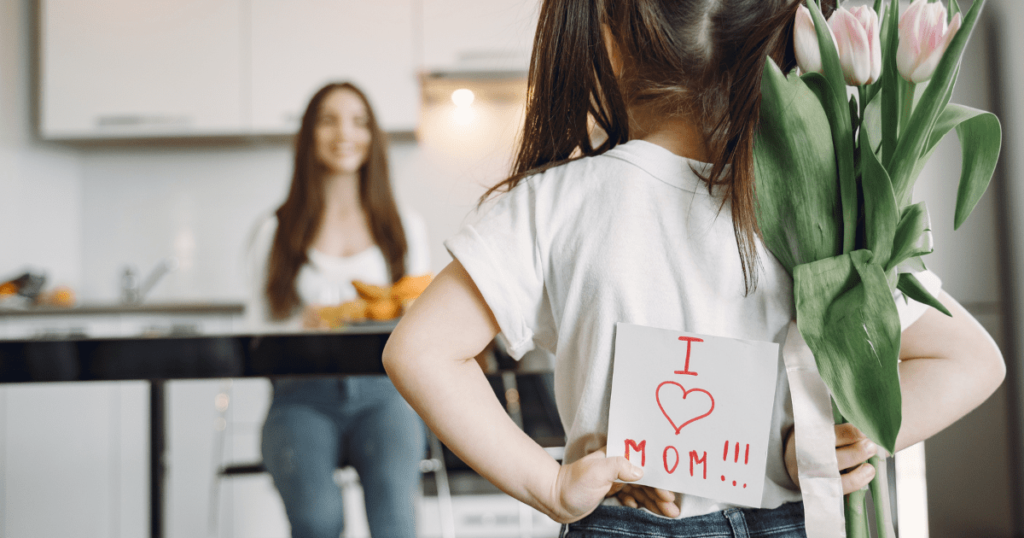 Things that may be customized can be meaningful mother's day gifts for your wife. Everyday items can become special when made with distinctive insignia. Printed tees, mugs, bookmarks, photo books, customized trinkets, embroidered hankies, bathrobes, and slippers are some examples of meaningful yet simple mother's day gifts.
Tees with fun prints are exciting gifts that can not only delight your wife but the visitors in your celebration, too. Hilarious images can read, "Mothers: Even when they're wrong, they're right!" A more heartwarming option would be, "My husband thinks I'm crazy, but I'm not the one who married me."
Embroidered bathrobes, bedroom slippers, and handkerchiefs with your wife's name or the pet name only you call her is a subtle reminder of your special bond with each other.
Coffee Mugs are another example of inexpensive, meaningful Mother's Day gifts for your wife. Some shops can even print your unique texts in an hour, so you don't need to spend lots of time on a special gift.
A more upscale but still affordable gift options are gemstone necklaces, wire bracelets, and earrings adorned with your wife's birthstone. These jewelry pieces can be designed with your wife's name or a favorite symbol like an owl or the moon.
If you need a more personalized gift that's worth keeping for lifetimes, you can get a fill-in-the-blank booklet that gives a storyline with keywords left in blanks so you can furnish it with your own words. These booklets have plots that may tell of the things you love about her or how your marriage life is a happy journey with her.
Fitness essentials
If your wife has an active lifestyle, you can support her by giving useful items like performance socks, comfy shoes and trendy, efficient outfits, a health and fitness smartwatch, phone carriers or belt bags, hair bands, or ties. Observe what little things can help her workouts be more comfortable. These don't just make practical gifts but thoughtful as well.
Show you care and want her to recover from her exercises well with healthy, pocket-sized snacks and drinks, deep muscle massager or massage guns, or a spa gift card for relaxation. These are good examples of meaningful mother's day gifts for your wife that she will appreciate.
Making your wife a compilation of her favorite upbeat songs and gifting her with new wireless headphones are also some of the meaningful mother's day gifts that are simple but uplifting. More meaningful mother's day gifts are space-saving sanitizers, hand creams, and small perfume bottles that fit in her gym bag.
Finally, a gym subscription with a comprehensive fitness plan and a private instructor could be the most meaningful Mother's Day gifts for work-out lovers.
Handbags
Handbags are an indispensable part of every woman's ensemble. Like any other mother, your wife might tend to be picky with a purse because it has to be both pretty and functional.
Thus, a leather vintage handbag or a purse bag in nude tones would be meaningful mother's day gifts for your wife. They are classic, stylish, and would go with most apparel.
It would also be useful to choose a bag with lots of pockets so she can organize her stuff (and probably your children's too) with ease and comfort.
Also, it should be of high quality, so it doesn't get easily broken. Especially for moms in the Philippines who are known to have notoriously crammed handbags brimming with numerous makeup and sanitary items, candies and crackers, medicine and salves, her favorite pocketbook, little toys in case the kid gets tantrums when outside the house. You would not believe what is inside her handbag! She would be very, very glad if you replace her worn-out purse with a new one.
Reading materials, stationery, art implements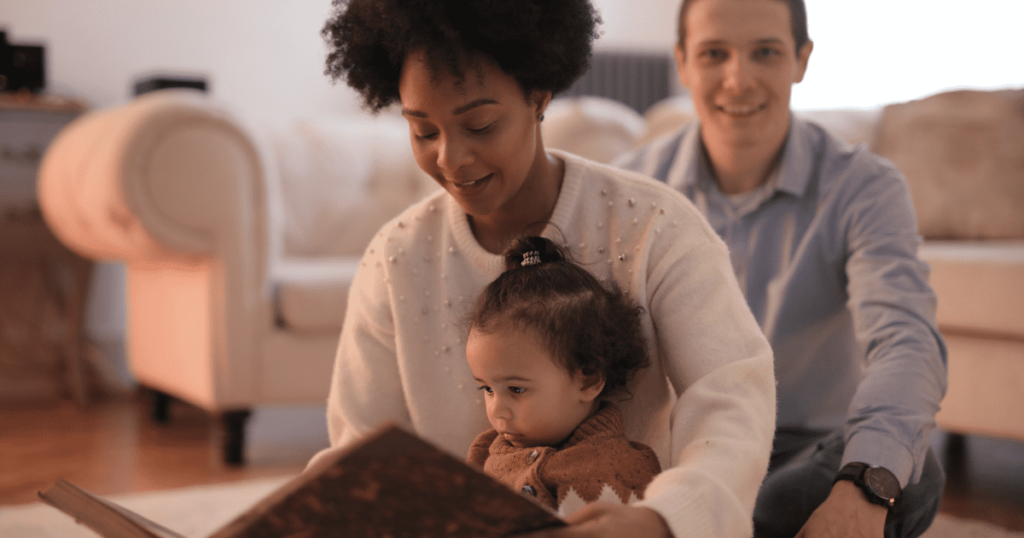 Literature, novels, and books are examples of meaningful Mother's Day gifts for your wife. Particularly for some who prefer to read in paper and print and have favorite authors of specific Genres, these tangible reading materials are perfect, inexpensive, meaningful Mother's Day gifts.
You can gift them subscriptions and membership gift cards for women who prefer their books on their phones. Audibles also have the same setup, so they are a good option as well.
Scrapbooks and interactive journals are also ideal for a more personal and sentimental touch.
These items can also be keepsakes and displayed at the house. An example would an Our Love Story scrapbook or a photo book to make her mother's day memorable.
If your wife loves cooking and likes to plan or keep a journal pad, pretty planner calendars, fun sticky notes, or weekly meal planner and cookbooks can be fitting gifts.
A brand new complete set of art materials with a personal note using your handwriting is a splendid gift idea for women who are very talented with painting or sketching and drawing.
Additions to her collection
Mothers in the Philippines love collecting things such as giveaways from occasions, figurines and trinkets, wine glass sets, spoon sets, and many more.
If your wife is into keeping an interesting service area, you can buy her a new display rack or cabinet with some additions to her collections. Things with a husband-and-wife or romance theme are meaningful Mother's Day gifts.
In the kitchen, you can gift her top-quality branded glassware, personalized apron, and mittens, or a chopping board with her name and some silly but heartwarming phrases like "Best wife in the world" or "My wife's cooking found its way to my heart!"
Relaxation aides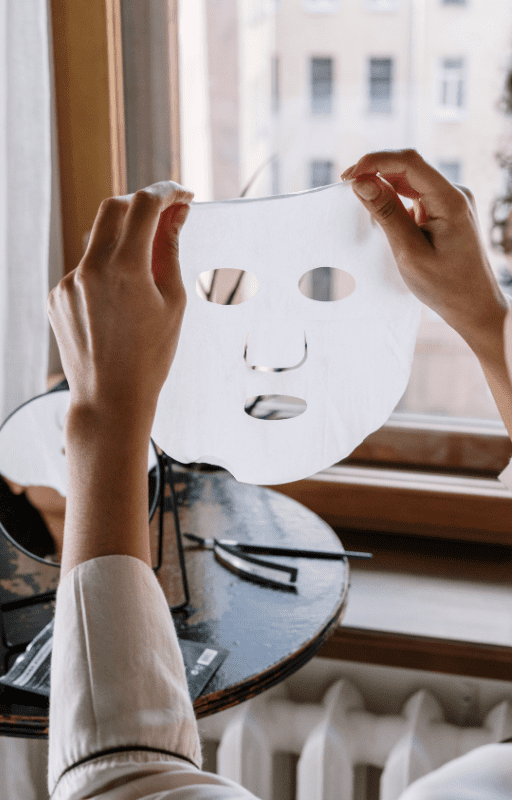 Small things that can help with her relaxation times are meaningful mother's day gifts for your wife. Bath foams, scented candles, essentials oils, a diffuser, coffee maker, glass teapot with uniquely designed lid and infuser, silk bathrobes, and fluffy slippers are all examples of simple pleasures that your wife will surely love.
Better yet, prepare her a fragrant bath, provide some warm lighting, and prepare her footwear and robe on your bed. Play her favorite music or movie on your tv so you can both celebrate a laid-back Mother's Day together. Oh, and don't forget to order her favorite food! There isn't anything as effective in brightening a mood as a happy tummy.
Bouquets and gift baskets
Flower and chocolate bouquets may be the most meaningful Mother's Day gifts you can give to your wife. It's a classic gift for a reason. The endowing of flowers, sweets, and little presents to women has become a wonderful tradition during special occasions. However, even if it has become common practice, you can still put new life into these ageless gifts. It's also a good idea to upgrade from a bouquet to a gift basket instead.
Here are two of the freshest and exciting gifts that will surprise your wife:
My Everything
Buy the My Everything Gift Basket Now!
This complete package will show your wife she's your everything. Instead of a flower bouquet wrapped in paper, this bundle has a pink synthetic rose in the form of a bear. The tone-down color pink represents gratitude and happiness.
My Everything gift basket also contains famous chocolates like Hershey's, Toblerone, and Ferrero Rocher. Best of all, it has a gold necklace in a heart container that symbolizes elegance and grace.
Unconditional Love
Buy the Unconditional Love Gift Basket Now!
Go all out with LocalGift's Unconditional Love, which features a fluffy red pillow and a couple's bracelet, so your Mother's day surprise has a nice romantic touch to it. The bundle's variety of sweets of Cafe de Lucca, Ferrero Rocher, KitKat, Hershey, Toblerone, and Snickers will also guarantee a gastric delight. The Unconditional Love gift basket will bring back the "kilig" of your younger years. It will remind her of how far you've come and how far you'll go for her.
LocalGift also offers more choices that you must check out. There is a wide array of designs — you can pick out the best that suits your lovely wife. It can be as unique as personalized gift items, as charming as collectibles, and your wife can turn them into artwork. With LocalGift's bundles, you can get your wife many meaningful gifts conveniently packed into one basket.
Conclusion
Meaningful Mother's Day gifts for your wife will genuinely remind her of her value, and how loved she is. Your wife is your partner for life, but you don't need to spend it monotonously. Keep the intimacy alive by making her feel special on Mother's Day.