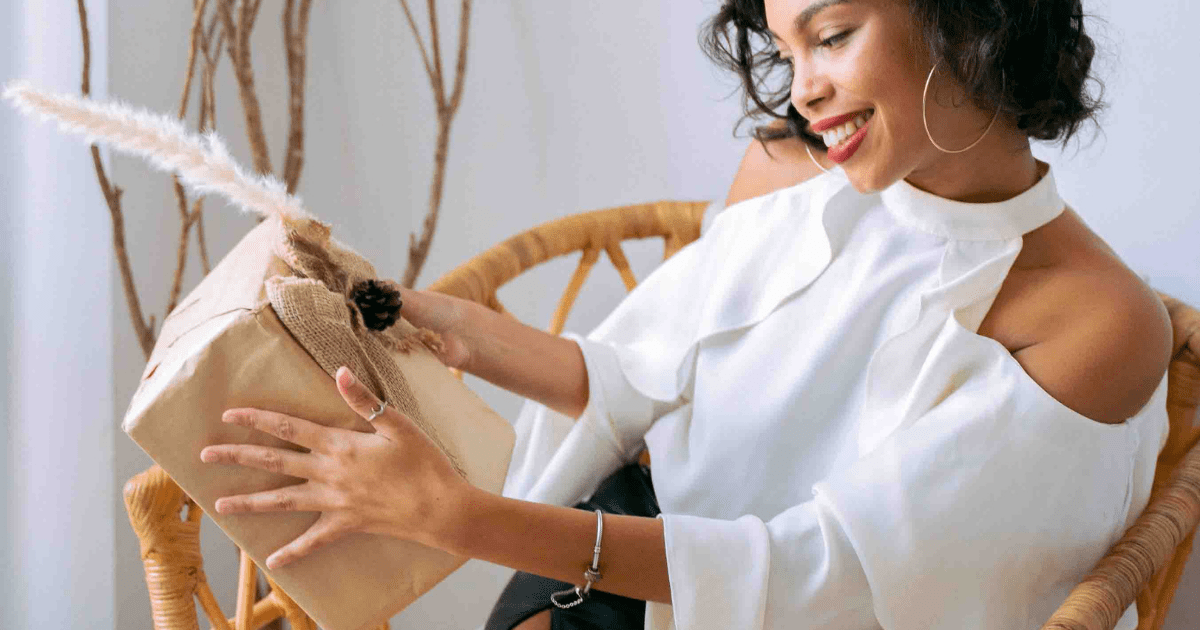 It's December and many of us are already feeling ecstatic and living in the euphoria of the festive period. New Year is around the corner and we want to send love to the people who make our world better. But finding the best New Year gift ideas for loved ones can sometimes prove to be both daunting and elusive.
New Year symbolizes a new beginning, a new hope, and another chance to make a real change. And how best do we enter the New Year if not to enjoy and celebrate with our loved ones?
Giving is a demonstration of love. Therefore, as you share love, goodness, and laughter, it's important to give beautiful gifts to the special people in your life.
The best new year gift ideas highlighted here will help you get the perfect gift for your special partner, friend, mum, dad, kids, colleague, or neighbor.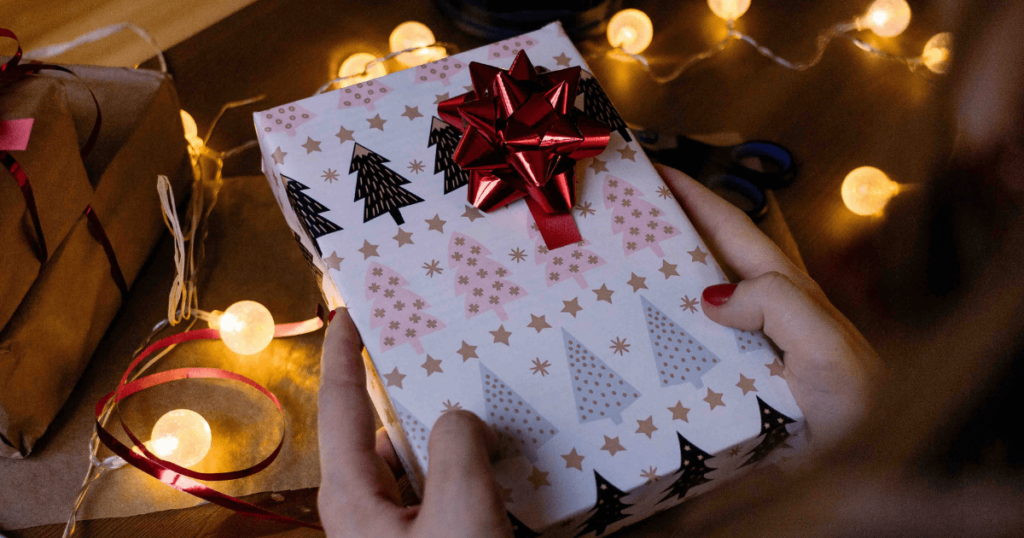 Best New Year Gift Ideas for Grown Ups
1. Cake and Flower Combo
Express love, care, and affection to your loved ones with a perfect cake and flower combo in this coming festive season. A New Year cake and flower combo seem like a match made in heaven and anyone would be glad to receive those as a gift. Flowers like Calla, Lily, Roses, Daffodil, Daisies, etc. are symbols of love and happiness, and giving one to your loved ones may be the perfect toast to a new beginning and a fresh start – The New Year.
2. Jewelry Box
Jewelry boxes are elegant and eye-catchy, and one of such may be a very stylish and unique New Year gift for the special women in your life. Your mum, wife, girlfriend, or female friends would be very happy to get a jewelry box where they can store and display their necklaces, bracelets, pendants, rings, earrings, brooches, cufflinks, watches, and other jewelry items. So you can put a big smile on her face with a beautiful jewelry box as a New Year gift.
3. Wine Collections
A sleek and classic wine collection would also be a perfect way to celebrate the wine lovers among your loved ones this New Year, especially your male friends, family, colleagues, and neighbors. With an idea of their favorite wine collection, you can put a big grin on the face of your loved ones with a box of their favorite wine collection presented to them as a new year gift. Assorted Italian wines, champagne, cocktails, etc. would be great.
4. Fashion Accessories
Gifting your friends and family accessories such as wristwatches, bags, shoes, etc. from their favorite brands can also be a brilliant idea. Your wife, mum, or girlfriend wouldn't mind a new piece of jewelry, a bag, or skincare products. You can find nice and unique fashion accessories on websites like eBay, Etsy, Amazon, etc.
5. Flower & Chocolate Combo
Flower and chocolate combo is another unique New Year gift idea that you can use to welcome your loved ones into the New Year in grand style. Flowers signify a fresh start and a new beginning while chocolates are the darling of everyone regardless of age group. Melt the heart of the special people in your life with an exclusive flower and chocolate combo from LocalGift.Ph and it might just be the best New Year gift so far.
6. Fitness Accessories
If you have a friend or a family member whose New Year resolution is to get physical fitness, then fitness accessories like sport wears, fitness band, shoes, Air pod, or any other fitness item may be a New Year special gift to them.
This will help them keep track of their fitness and they would be more motivated to go on with their plans, and it would go a long way in showing that they mean a lot to you and care about the things that concern them.
7. Phone or Laptop
Buying a phone or a laptop for a loved one is one of the best New Year gift ideas. With lots of activities ahead in the New Year, a phone or laptop gift could be the perfect way to share your love message with that special friend or family of yours. Since the Apple iPhone 12 was only released recently, you can just surprise your loved ones with a pack or a brand new laptop. You can also take it one step further by having the gadget customized with their name and picture. Do this and see the happiness that would radiate over their face.
8. A Photo Album
Pictures they say are worth a thousand words and they are used to keep records and memories of the beautiful moments we share with our loved ones.
You tend to build new memories with your family every time and it is something they'd want to cherish and relish for a long time. It's no news that memories may fade away but the ones kept in a book would always be with them and it may just be the perfect New Year gift for family or friends.
9. Travel Discount Coupon
Traveling with friends and family is one of the most exciting ways to celebrate the New Year. Think about all the fun you would have and all the lovely memories you will create with your friends. It will be one heck of memory you'd cherish for a very long time.
Travel coupons and subscriptions may be the best New Year gift to your friends and family this season.
10. Personalized Gift Items
New Year gift ideas like personalized gift items are another excellent way to go in this season. From personalized bags to wall posters to glasses to throw pillows to stationery to jewelry to home décor to gadgets to home appliances to other gift items.
A personalized gift item for a friend or family along with their name, picture, and a lovely message boldly printed on it can make your new year gift a very unique and special one.
11. Gift Card and Vouchers
There's a big doubt anyone would reject a shopping voucher or gift card as a New Year gift.
This can be the perfect idea if you don't know what that friend or family of yours would love. You can simply select the amount you think would be good for the person and present it to them.
Sephora, Dominos, Amazon, and several stores sell vouchers and gift cards that are widely accepted. With this, your loved ones can easily walk into a store and buy whatever they want. 
12. Virtual or Digital Gifts
Virtual or digital gifts are one of the best New Year gift ideas. Especially in a year marred by a pandemic like this one. Your gifts are delivered via electronic means like E-posters, Cameo (a shout out from their favorite celebrity), E-greeting cards, and subscriptions to their favorite shows, movies platform, or online course, etc.
This is an excellent idea. Especially if you won't be present to celebrate the New Year with your loved ones. Due to social distancing and travel restrictions.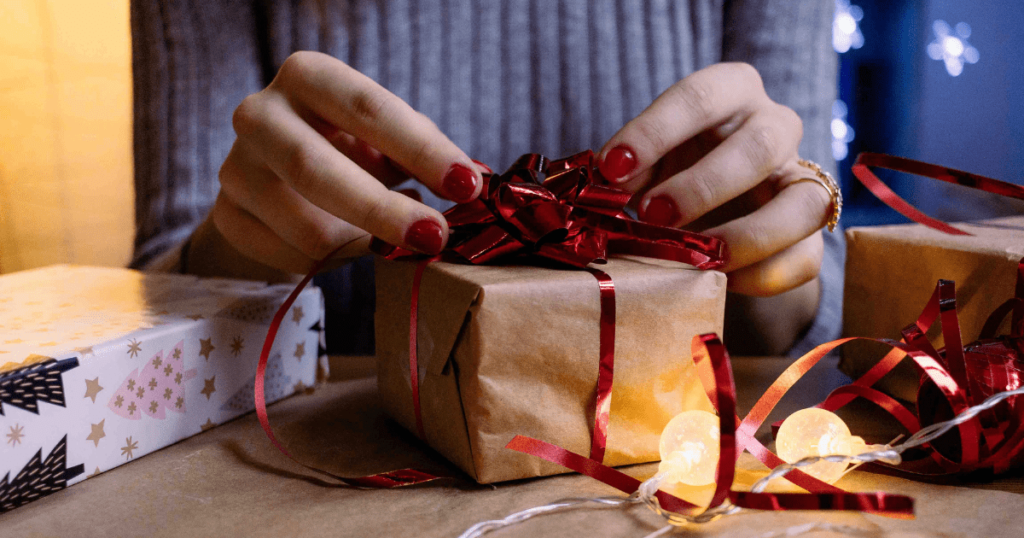 Best New Year Gift Ideas for Younger Ones
Kids are wonderful and adorable. They deserve all the love, care, and affection they can get. The unique New Year gift ideas listed below can help you express your warm wishes to the kids this season. Either for their intelligence or healthy growth.
1. Candies & Chocolate
Chocolate cappuccino, chocolate baskets, chocolate truffles, personalized chocolates, and candies can be presented as New Year's special gifts to your kids.
Spread fun, smiles, and happiness with baskets full of delicious chocolate and candy bars of a different flavor from LocalGift.Ph.
2. Toys & Games
There's hardly any child who doesn't love toys and games, be it electronic or manual. Your younger ones would fancy games and toys, and it can be the perfect New Year gift idea for them. Educational yet fun toys and games would be appropriate for toddlers and early teenagers.
3. Trendy fashion collections
If you'd love to see your kids in stylish clothes, you can buy them beautiful trendy wears as a New Year gift. From shoes, bags to skirts, jeans, shirts, and fashion accessories.
You can order all these online and have them delivered to your doorstep. Especially if you don't have time to shop personally.
The best New Year gift ideas are numerous and often time boils down to personal budget and preference. You can always find the perfect gift for your family, friends, or colleagues if you look in the right places.
It's been a topsy-turvy ride from the beginning of the year till this point. It is why the festive period, especially the New Year calls for a grand celebration with the ones we love. You can make that happen with the excellent gift ideas discussed above.
We hope that you've found the good ideas that will help you decide on the perfect gifts for your friends and family. Have fun shopping!