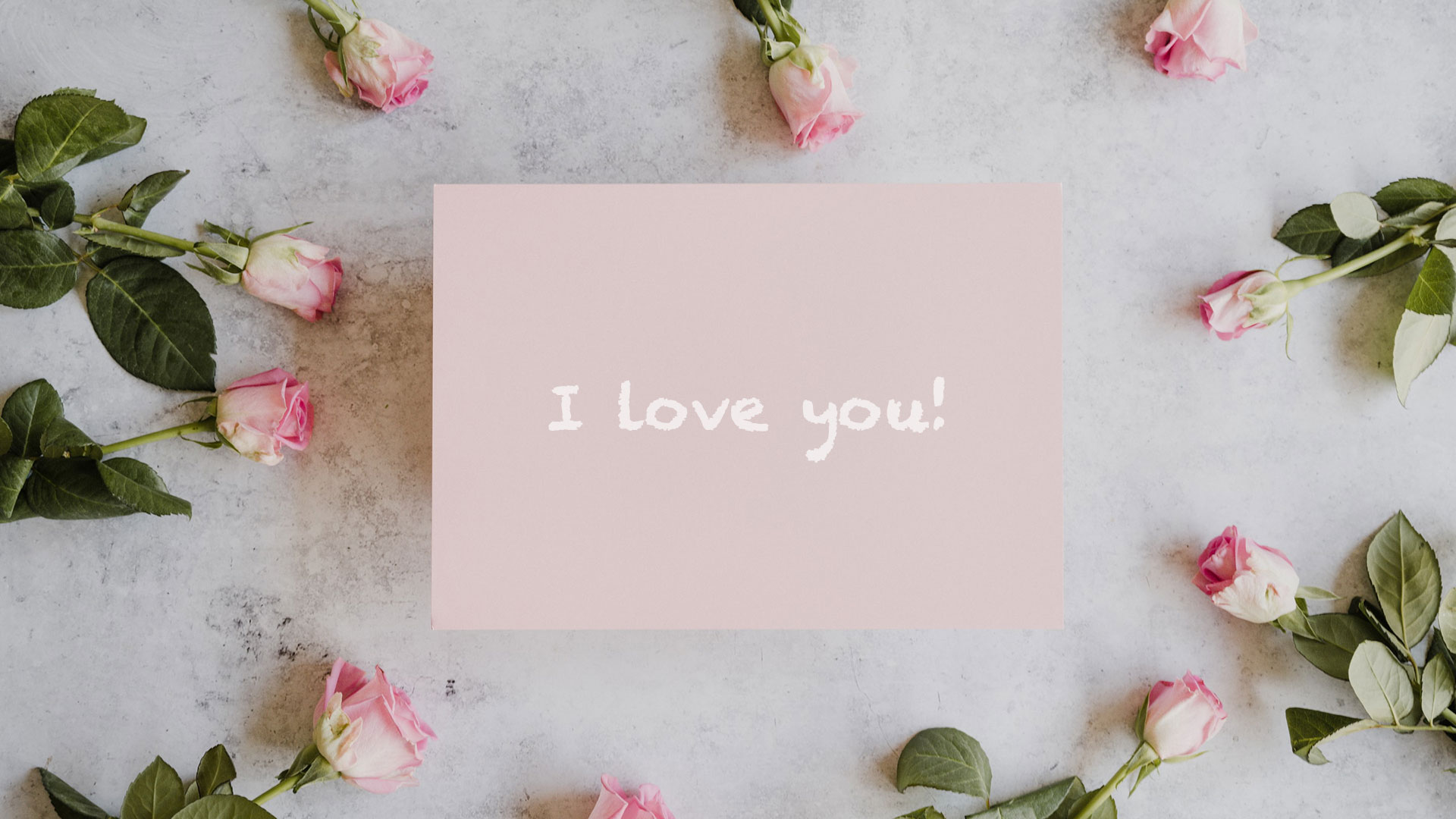 Have you ever had that moment when you realize just how blessed you are because you have someone who truly loves you? Well, we can help you out with simple romantic gifts that will help show your beloved how much you appreciate them.
You can now stop having a hard time thinking about how to come up with great gift ideas. We have mined the internet for the finest simple romantic gifts that you can purchase and have delivered. Through online gift shopping in the Philippines, you can easily arrange a surprise gift for your loved one, no matter the occasion.
9 Simple Romantic Gifts You Can Give at Any Occasion
1. Love You Gift Basket
The Love You gift basket by LocalGift is an arrangement that shows exactly what the words of its name say.
This gift basket exudes an aggressive air of romance with a big bear made of pink roses, sitting behind a glittering Couple Keychain cradled in a pretty heart-shaped container. KitKat, Snickers, and Hershey Milk Bars are also within the gorgeously decorated basket.
LocalGift's Love You bundle can be given on special occasions or on any day when you feel like surprising your beau.
2. True Love Gift Basket
True Love is another of LocalGift's simple romantic gifts that promise to melt your partner's heart.
This bundle has a collection of every chocolate that is popular and patronized. The True Love gift basket will demonstrate your sincere feelings with a gigantic box of Cadbury Almond, a big can of Cafe de Lucca, KitKat packs, Snickers Bars, Hershey Milk Bar, and Toblerone. In case your beau misses the message, a cutesy teddy bear is included, holding a heart-shaped sign that says I Love You.
With the True Love gift basket, your beloved can have the goodies to enjoy now and the plushie to embrace forever. What a great combo, right?
3. Sweet Delight Bouquet
Chocolates are among the cheap gift ideas that guarantee happiness. It is affordable yet carries symbolic meanings of love, affection, and commitment. Its value is way more than what it cost, making them comforting simple romantic gifts.
Sweet Delight is a bouquet of all-time favorite chocolate candies. In a single arrangement, you can gift your beau four different kinds of chocolates — Toblerone, Cadbury Milk, Snickers bars, and KitKat. Have it sent to your partner by gift delivery and turn ordinary days into sweet, delightful ones. 
4. I Cherish You Bouquet
If you are one of those who appreciate art with a modern take on traditional creations, then the I Cherish You bouquet could be what you are looking for.
This bouquet is essentially a flower arrangement but infused with chocolate candy bars for an extra kick. Get this arrangement that will make both your partner's heart and tummy full!
The I Cherish You flower and chocolate bouquet stars assorted synthetic tulips that symbolize the perfect love you both share. The beautiful blooms are surrounded by Toblerone, Hershey Milk Bars, Snickers Bars, and KitKat. The ensemble is swaddled up in a special white paper, highlighting the different lively colors of the tulips and candy wrappers.
The I Cherish You bouquet is a total stunner.
4. Ice Cream Delivery
Ice cream is one of the most delightful simple romantic gifts. A delivery of ice cream can instantly turn meh times into wow parties.
Is your partner having a so-so day or perhaps a very busy one? Perk them up by sending in a pint or two of authentic Italian gelato.
Yes, Grom Gelato is made in Italy. They have seven flavors to choose from — Cioccolato, Pistacchio, Crema de Grom, Nocciola, Stracciatella, Fragola and Caffe. They boast in the meticulous process of creating this art of ice cream and assure you they don't use emulsifiers, artificial color, or aroma.
Upon ordering, just be sure to check the possible allergens in each flavor so you can choose a safe, yummy selection for your darling partner.
5. Message in a Bottle
Are you into unique gift finds? Quirky items indeed make amazing, simple romantic gifts too.
A message in a bottle might just be the thing if you want to gift a playful surprise present. If you have a bottle, sand, pebbles, or seashells collected, you can make this yourself.
However, if you want your gift to be flawless-looking or simply don't have the time or resources, you can order this online. You can then handwrite a special message for your partner. You can tell them how your love is like the endless horizon on the ocean. Or, you can write how amazing it is that you always find your way to them like a floating bottle finds land.
6. Couple Mugs
Adulting, as they say, means having a hectic schedule. Because of this, break times with loved ones become little moments that we treasure.
Make your downtimes more special by gifting yourselves lovely mugs to share your coffee or tea with. Couple mugs from Mugs Shop Manila are white and are decorated with a sleek text print. They have mugs with cute and funny messages or simply names. Choose the ones that accurately demonstrate who you are as a couple!
These simple romantic gifts will help make your times off better bonding opportunities.
7. Mini Me Human Pillow
Pillow Art is an online shop that lets you turn pictures into actual pillows. The Mini Me Human Pillow is fit for couples who love plushies and, at the same time, like to poke fun at each other.
With an image of you or your partner, the shop will create a little pillow shaped like a human — thus its name. You can have it further customized with cartoon bodies or select costumes to make it more hilarious.
Remember to pick clear photos. Also, place your order at least a week before you plan to gift it, so you're sure it's ready.
8. Personalized Star Constellation Map
Stars are one of the most romantic things ever. The heavenly bodies remind us of how lucky we are to have found someone in the vast universe. Thus, items that depict the twinkling stars in the night sky make excellent simple romantic gifts.
This Constellation Map from Typograpiya is the best example.
The Personalized Star Constellation Map is a poster illustrating the actual night sky on any day you choose. It can be the day you became official or any day that is special for both of you. You will only have to tell the seller your chosen day, where the view will be coming from, a message that you'd like to be printed on the poster, and the color you want for the poster.
9. Do-It-Yourself Breakfast in Bed
For the home buddies, simple romantic gifts that can be whipped up at the house are great surprise options. Try serving breakfast in bed! Imagine waking up to a cup of freshly brewed coffee, some pancakes, bacon, and a sweet note. It sure sets the day up in a happy mood.
Of course, your menu should depend on your partner's taste and appetite. Just keep in mind that it is the thought that counts. Don't stress yourself too much with the details of the meal, especially when you aren't used to preparing food from scratch. You can even have the food delivered and just do the finishing touches. What is important is that you prepare what you need the day before.
Bring your loved one breakfast in bed, and you can both enjoy it while cuddling. Simple but sweet.
Which of these simple romantic gifts are you giving?
To have someone to love and to be loved in return is an ultimate victory in life. The true wealth in this world is not the material things but the people close to us. But hey, some simple romantic gifts on the side sometimes make it all brighter and wilder — nothing wrong with that!