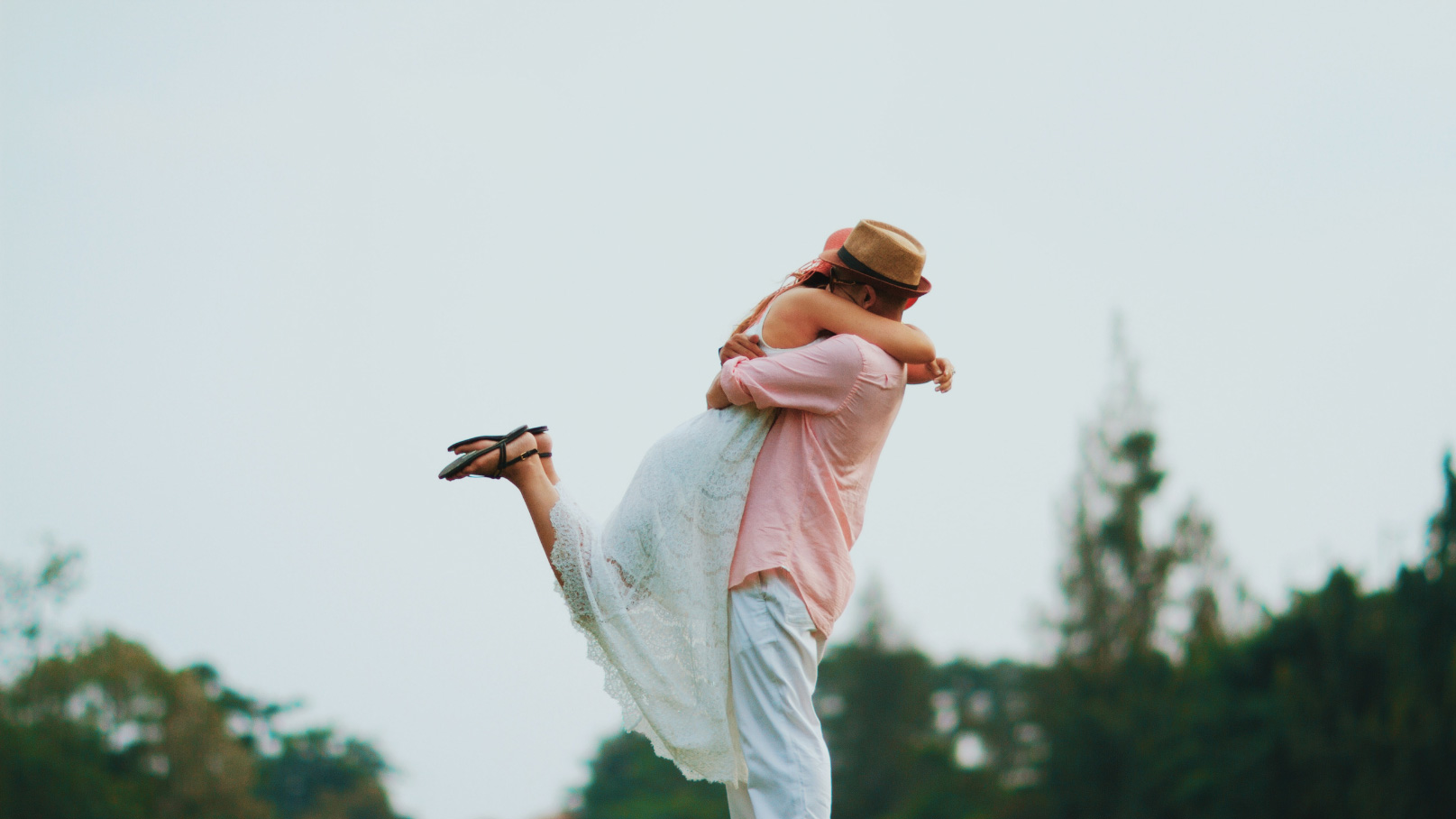 Relationships require a lot of patience, hard work, understanding, and love. So each year with a special someone is a reason for celebration. The years do not only celebrate the time spent in happiness and fulfillment but also the overcoming of challenges. Therefore, anniversaries are occasions that must be enjoyed with meaningful gifts.
To have a memorable celebration with your girlfriend, here are some of the top anniversary gift ideas for her:
10 Anniversary Gift Ideas Fit for Her
1. Forever You Bouquet
Flower bouquets are classic gifts. If you have been practicing the custom, you already might have some idea of choosing the best bouquet for any occasion. But to save you the trouble, we have prepared for you two of the best bouquets as anniversary gift ideas for her. 
The Forever You bouquet by LocalGift features a single red rose, known for its romantic and passionate meaning. Roses may be common, but this isn't just your average arrangement. The ruby-colored bloom is surrounded by chocolate candy bars that are sure to indulge your wife or girlfriend's sweet tooth. This includes Hershey Milk Bars, Snickers, KitKat, and Toblerone wrapped up in a neat, refreshing white and pink paper.
With the rose, the candies are held together by a red ribbon, completing a soft and balanced look that will definitely melt her heart.
2. You're My Only One Bouquet
Envigorate the ritual of flower giving by getting the You're My Only One bouquet. It mixes in chocolates with flowers — a thrilling twist!
The You're My Only One bouquet is made up of tulips that signify the perfect love and two all-time favorite chocolates, Toblerone and KitKat. This is truly the gift that totally personifies the vow of fidelity.
3. Golden Heart Gift Basket
Like flower and chocolate bouquets, gift baskets are also great options for gifting traditional items in style. Carrying flowers and other pleasing bits and pieces, gift baskets are enthralling anniversary gift ideas for her.
Gift baskets are great options for people who prefer an assortment of items in bundles. The selections are arranged gorgeously in a receptacle creating a whole presentation all on its own. Like bouquets, they can be the highlight of any celebration with your girlfriend.
LocalGift's Golden Heart Gift Basket is a complete package. It is a combination of three of the best anniversary gifts for your girlfriend — jewelry, a flower, and chocolates.
The theme of the Golden Heart Gift Basket is total luxury. It features a lavish 24K Gold Plated Rose emphasized by a gleaming Couple Keychain in a heart container, a generous box of sumptuous Ferrero Rocher, Toblerone, and Hershey Milk Bars. Your girlfriend will definitely squeal with delight when she receives this gift basket.
4. Lasting Love Gift Basket
Another of LocalGift's top creations is the Lasting Love Gift Basket. Compared to the Golden Heart gift basket, this arrangement's concept centers on fairytale magic and romance.
Red dominates this surprise bundle as a fiercely colored single red rose peeks from a background of Hershey Almond Kisses and Toblerone Dark Mini. The Eternal Rose is encased in a Love Glass Dome, giving it a captivating look reminiscent of Disney's Beauty and the Beast and their enduring love story.
If your girlfriend is enchanting a princess like Belle, then the Lasting Love Gift Basket is the present for her.
5. Love Confession Box
Customized gifts are perfect anniversary gift ideas for her. Oftentimes, couples make amazing surprise art gifts from scratch to give each other. Cards, scratch books, and drawings are common examples.
Getting these customary gifts is always nice. However, not all can produce these cutesy surprises.
If you are having a hard time creating a customized gift for your partner, then a pre-made Love Confession Box is an excellent alternative for you. It comes with a wooden box filled with heart-shaped wood planks in different shapes and designs. You can then write your personal messages or sketches for her to keep as an anniversary celebration remembrance.
This 8 cm by 8 cm surprise gift box containing personalized hearts is so pretty and adorable. It can also be displayed in the home or at the workplace.
6. Custom Design Cut Clock
Personalized items make dazzling anniversary gifts for your girlfriend. The Tree Manila offers its customers the freedom to design objects, particularly things for the home like clocks, frames, and other decors.
For anniversaries, the Custom Design Cut Clock is our top recommendation.
Anniversaries are reminders of the precious time you have shared your love and affection for each other. In honor of all of the last 365 days with each other and all the 365 days that will follow, gift her a clock. Then, customize its design with a symbol representing your relationship.
7. Gold Chain Pearl Necklace
Pieces of jewelry are classic anniversary gift ideas for her. There are so many options out there with a wide price range. So, you can always find some for every occasion, regardless of budget. Keep in mind that while jewelry is esteemed for its value, women actually love them for the thought behind it and not its price.
For an anniversary, we highly suggest this affordable Gold Chain Pearl Necklace from Kultura.
For a reasonable price, you will be getting your girlfriend or wife a timeless gift. This is because the necklace is designed with dainty Baroque and Biwa pearls. It can go with any style and will not go obsolete. The humble yet eye-catching pearl adornment on a thin gold chain is fit for everyday use or at special parties.
8. MOTF Premium Silk Belted Night Robe
Things of elegance and poise make fantastic anniversary gifts for your girlfriend. And when it comes to anything elegant, silk is your go-to gift. Giving silk gifts will make her feel honored and revered, especially during your anniversary.
Surprise the queen of your life with the MOTF Premium Silk Belted Night Robe by Shein to celebrate this milestone in your relationship. Like your joyful and smooth love journey with her, this silk robe is simple yet stunning. It is just the comfiest, sexiest outfit to go to bed on a romantic night.
9. Laumière Gourmet Fruits
Fruits are excellent anniversary gift ideas for her. Fruits stand for the time you've matured together in magnificence and grace. To continue growing as time passes is one of the hardest feats all romantic relationships can have, so it's an all-time cause for celebration as well.
Get the Laumière Gourmet Fruits for that elegant, special gift your girlfriend deserves. This collection is composed of nutrient-rich, vegan, sugar, and gluten-free ingredients. The bites are handmade from top-quality Acai berry, quinoa, figs, pistachio, almonds, flax seeds, chia seed, apricots, coconut, and dates.
The Laumière Gourmet Fruits are not just full of meaning, but healthy and practical gifts but as well.
10. Cotton Scarf
Cotton is another meaningful gift for married couples. It symbolizes durability and versatility, which are two of the most essential qualities a relationship should have. Giving items made of cotton means gratitude and appreciation to her for standing by your side, loyal and reliable through the easy and hard times.
This beautiful scarf from Mango, printed with jolly orange, is a great addition to your anniversary gifts for your girlfriend. You can also gift this with some sunglasses to match, so she's ready for a fun anniversary date with you outdoors.
Which of these anniversary gift ideas are you buying for her?
We hope you have found the right present for your girlfriend or wife with the above anniversary gift ideas! Just remember to have fun with her on your special day. After all, gifts are just the bonus to a happy love life.