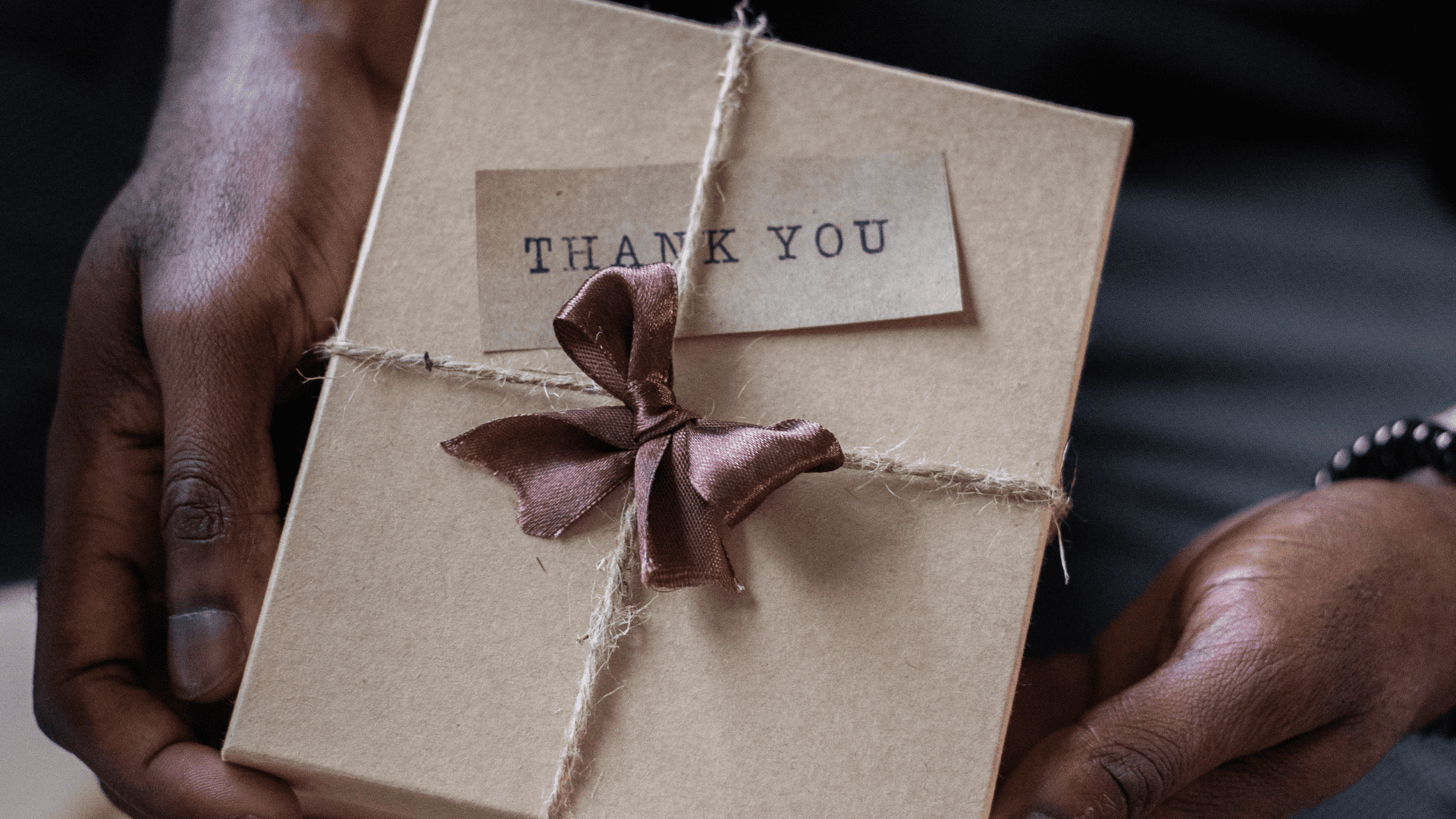 Behind every incredible person is an equally incredible mom. They honed you to be caring yet strong in this world of uncertainties. So, this Mother's Day, it is your time to give back for all that she has done. There are a million ways to say, " I love you," and there is no better way to say it than by getting her the best Mother's Day gifts. But, since there is no one-size-fits-all present for mom, what is the best gift for Mother's Day?
Below are some unique gift ideas we gathered that work for the moms that rely on us to share what's new in technology and beauty, the moms who love to interior design your home, and the moms who wear their heart on their sleeves. While these best Mother's Day gifts are gathered and prepared for your mom, they can also work for your grandma, aunt, sister, or wife.
1. For the mom with a sweet-tooth
What's the best Mother's Day gift for the sweetest and most caring woman in your life? We say chocolates. Chocolates always have a special place in any mom's heart as it perfectly captures and blends the sweet and bitter flavors. If you're looking for chocolate bouquets, this one from LocalGift certainly gets in the bag. The sweetness and richness of chocolate bars, namely Cadbury, Hershey, Toblerone, Snickers, and Kitkat, are beautifully wrapped, creating a present worthy for the title, "Best Mother's Day Gift."
2. For the mom that loves Korean culture
With the fast-rising of Korean culture, specifically their television drama, your mom is most likely part of the ladies that giggle while watching the cute "oppas." If she, too, is now a fan of K-dramas, then this Korean-inspired minimalist cake will be a delight when unboxed. These cakes use pastel colors and feature an uncomplicated design on top, making them extra lovely. They are also available in vanilla chiffon, moist chocolate, and Tiramisu. Orders, however, are only available in specific areas.
3. For the mom that fancies brunch
Whether surrounded by friends or alone feeling fancy, this luxurious high tea piece will be a sure delight for the moms who like to brunch. This elegant three-tier cake stand from Christina Re is, hands down, one of the most decadent and best Mother's Day gifts we have gathered. This luxurious cake stand is made from the most exquisite New Bone China and embellished with opulent 24-carat gold.
4. For the mom who loves her skin soft
This best gift for a mother on Mother's Day from La Mer is a recommended skincare essential by YouTubers and celebrities alike. This best Mother's day gift contains Max Huber's Miracle Broth, a mixture of sea kelp and vitamins and minerals fermented from the sea. This luxuriously rich and deep soothing moisturizer will instantly hydrate mom's skin, leaving it soft, smooth, and radiant.
5. For the mom that loves anything elegant
Nothing says "I love you" better than this heart-shaped gold necklace from Oro China. This necklace uses a beautiful mother pearl backing to lay the gold writings, the family's names. The lead time for their production takes 2-3 weeks. They also allow customizations for this design, but only for a maximum of three changes. Additionally, the jewelry is available in different sizes, karats, and colors. Keep a piece of you near mom's heart when you gift her this elegant and heartwarming Mother of Pearl "Heart" Pendant.
6. For the health buff mom
If you're still scratching your head, asking yourself, "what's the best Mother's Day gift for mom?" Maybe it's time to stop looking and consider this detox program for her. If mom is the health buff type who loves everything detox, enrolling her in Sexybeast's Detox Program might be the best decision you have made yet. This six-week program includes 30 recipes, guided audio meditations, reflections (pdf), online coaching sessions via email or video communications, and Sexy Beast Detox Kits' exclusive delivery services.
7. For the mom who misses going to the spa
This jade roller from Vesté is perfect for moms who miss a well-deserved spa day. Luckily, the charm of jade rollers now extends to being one of the easiest and simplest massagers, thanks to its compact design and portability. Upon use, mom will have to press and roll the stone in the area that needs relaxing. Besides its relaxing effects, this brilliant beauty device also lessens puffiness and inflammation in the skin, known as one of aging's root causes. Additionally, this jade roller is created using a natural jade, which guarantees optimum effect to its user, in this case, mom.
8. For the mom with a perfect hair
Mom's hair is her crowning glory. To help keep her hair smooth, shiny, and freeze-free, we also included Dyson's Supersonic Hair Dryer into our list of the best and simple Mother's Day gifts. This sexy hair expert offers fast drying and precision styling experience for mom. If you order it via Lazada, they allow installments for up to 36 months; thus, one of the best Mother's Day gifts for your mom with perfect hair.
9. For a mom that needs her wine
When mom's preferred drink is wine, then all that is needed is to pick a wine that matches her taste. If she is sweet, caring, honest, yet incredibly tough, this Baron Philippe de Rothschild will be an ideal gift. This 2017 heritage red wine has grape varieties of Merlot, Cabernet Sauvignon, and Cabernet Franc, perfect for a mom who needs her glass of wine every night.
10. For the mom who needs extra help in falling asleep
Surprising mom with a satin sleep mask from Slip is a gift she can use with comfort every night. This lovely present for Mom is designed using high-quality materials that have been specially-developed and refined to provide the ultimate mixture of shine, softness, thickness, and durability. This luxurious sleep mask is also available in other colors. If Hollywood celebrities love this sleep mask, we are sure mom will do too.
11. For a mom who needs her anti-aging essentials
It's no brainer that you're one of the reasons why mom's wrinkles have been showing. Remedy the fine lines in her eyes and mouth area by gifting this toner and serum bundle from Yves Rocher. This miracle-worker of a product includes White Botanical Toner and Youth Essence that helps keep your mom's youthful look.
12. For the prayerful mom
What is the best gift for Mother's Day, you ask? For religious moms, we say personal Bibles. Bibles have a way to touch hearts as it recounts sacred scriptures before, during, and after Christ came into the picture. This best and most affordable Mother's Day gift has gold inscriptions available in white or black hardbound covers, whichever color she prefers.
13. For the physically active mom
For the mom who loves to relax through a day of yoga or burn fat by doing cardio, this Personal Space Mat from Our Recess will be her best friend. This best and simple Mother's Day gift features an antimicrobial, moisture-wicking top layer, which stays non-slip whether she stays dry or becomes wet during the exercise. The natural rubber-lined backing also offers just the right amount of cushioning and support when mom uses it.
14. For a mom who wants to sleep comfortably
If mom loves anything silky and comfortable when sleeping, get her this nightie from Wacoal. This knee-length lingerie is made of a satin-like cotton blend with an embroidery lace on the chest for a fancy yet comfortable look.
15. For a mom that loves everything sweet
If you can count on finding chocolate bars in her freezer or inside a box in her drawer (ooh, sneaky mom!), give her this chocolate basket. This best and affordable Mother's Day gift bundle includes sweet-tasting chocolates like Ferrero Rocher, Cafe de Lucca, Toblerone, Cadbury, Hershey, Snickers, and KitKat bars. This best mother's day gift idea is sure to keep love and appreciation in one basket. Celebrate mom for being the best role model in your life by surprising her with this gift basket from LocalGift.
Over the years, your mom has worn so many hats and stepped on so many shoes, from teacher and confidant to advisor and friend, you name it all, she does it. Hence, scouring the internet and racking your brains for the best gift for a Mother on Mother's Day is just a small price to pay for all that she's done. We hope the gift inspirations above have helped you nail the perfect gift for mom, and we also wish they love it as much as we loved curating this list for you.