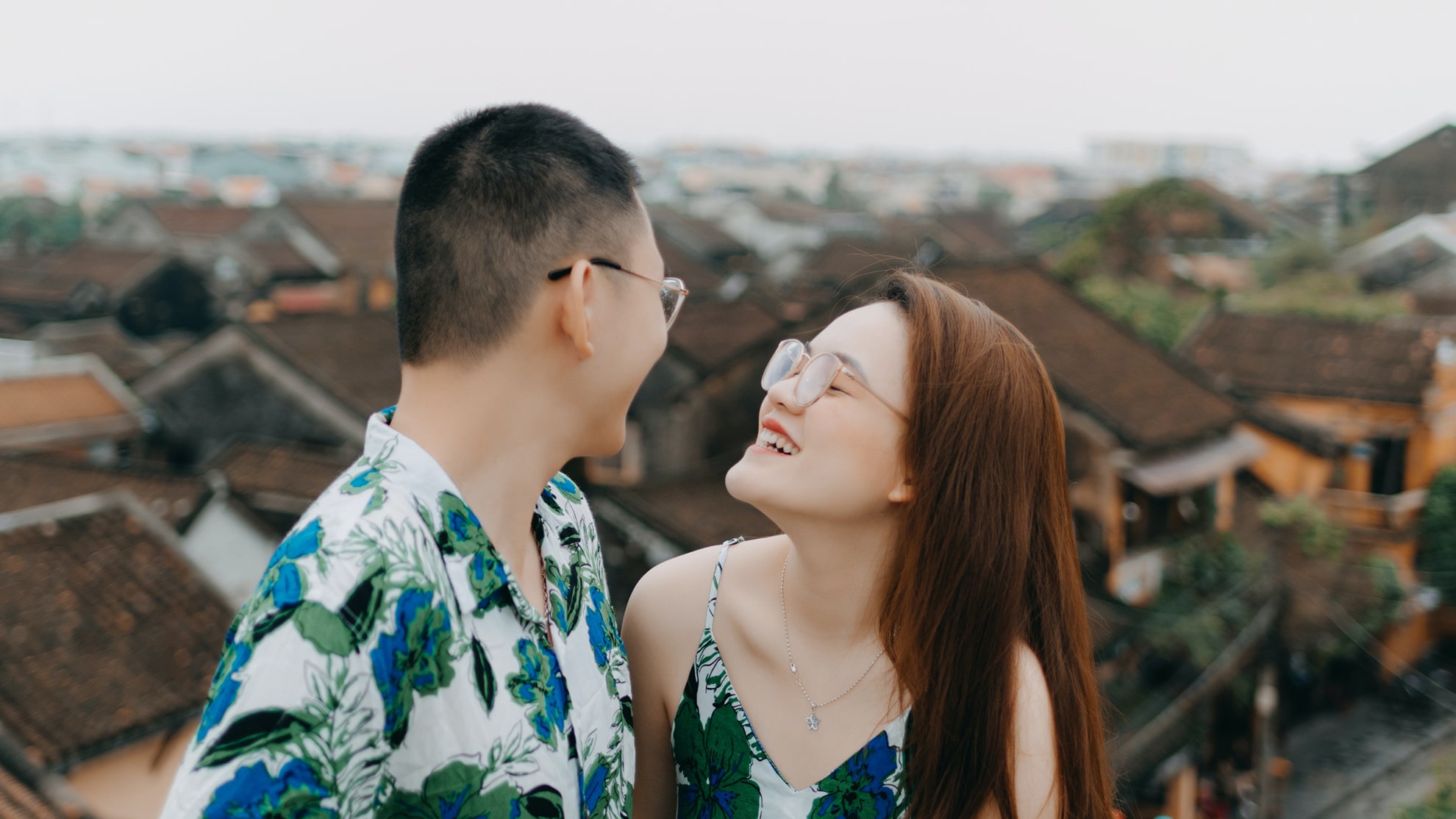 Every day is a special day when you have someone dear — but birthdays are extraordinary.
Birthdays remind us of how our birth and existence have given love and meaning to others. Your girlfriend's natal day is yet another chance for you to let her know she is appreciated and deserves a special place in your heart.
Birthday gift ideas for your girlfriend can be hard to come up with, particularly if you want them to show how much you care for her. So, we scoured resources to give you the ultimate compilation of the finest birthday gift ideas for your girlfriend.
The Best Birthday Gift Ideas for Your Girlfriend
Makeup
There is no such thing as having too much makeup. Giving makeup products are a cute birthday gift idea for your girlfriend.
The Dear Dahlia collection of Sephora has six shades of lippies, with each one giving a distinct vibe. Your girlfriend will have fun playing with different looks with this product.
You can also buy this affordable product conveniently online. Just remember to practice safety precautions for online gift shopping.
Relaxation Aides
Items that help the person unwind after a busy day are some of the most thoughtful birthday gift ideas for your girlfriend. You also have a wide array of choices that will be perfect for the unique needs of your beau.
Does your girlfriend love to lounge on the bed and binge-watch some TV series on her pajamas? If yes, then a high-quality but not ridiculously costly nightie is fit for her.
Satin Pajamas
Zalora is a well-known fashion brand. Mention it to your girlfriend and we guarantee her eyes will be twinkling. This satin nightie in a trendy print from the brand is one of the ultimate birthday gift ideas for your girlfriend. The best thing is that she will be reminded of you whenever she sleeps in it.
Snazzy Touch Plus
Among the many perks of living with or near your girlfriend is getting to cuddle and massage them when she is tired. Long-distance couples, unfortunately, cannot bond over this intimate relaxation activity. So if you won't be (physically) on her special day, we recommend a massager as a birthday gift idea for your long-distance girlfriend.
Spa Vacation
Spa Wellness Gift Cards
For most, a birthday means a trip to somewhere fantastic. After all, memories made with loved ones are ideal. If you cannot be together and travel, you can still plan a beautiful getaway for your girlfriend. A spa treatment package is one of the top birthday gift ideas for long-distance girlfriends.
Beverage Gift Set
To most, tea and coffee are necessities. Not only does consuming become an addictive hobby, collecting pieces for it becomes one too. Tea sets and coffee kits are excellent birthday gift ideas for your girlfriend.
Here are two wonderful products that you can give to a lover of decoctions:
Taylors of Harrogate Assorted Specialty Teas Box
Taylors of Harrogate Assorted Specialty Teas Box is an excellent example of unique gift ideas for your girlfriend's birthday. This luxurious collection includes eight varieties of tea — Lemon & Orange, Organic Chamomile, Organic Peppermint, Decaffeinated Breakfast, English Breakfast, Earl Grey, Green Tea with Jasmine, and Pure Assam.
The set provides six packs of each variety you can enjoy, relax and to banish stress and tension with. The 48 specialty tea bags are carefully arranged in an elegant, minimalistic box so slick you don't need to wrap it.
Hario V60 Bundle
In contrast to teas which are mainly for dozing, coffee stimulates. The Hario V60 coffee bundle is suitable for those who prefer caffeinated drinks.
Another of the many cute birthday gift ideas for girlfriends that we recommend is The Stout Coffee's Hario V60 Bundle. The Stout Coffee is famous for selling high-quality coffee products sourced locally.
This set is complete with a scoop, dripper, filters, and of course, premium beans so your girlfriend can easily prepare a nice, warm cup in no time.
Fashionable Bag
A bag is not just about fashion. It is about practicality and beauty in one. Girls need bags from day to day, but on her birthday, give her something more plush than an everyday handbag.
Rosa
Calli's gold metallic rose purse just tops among all unique gift ideas for your girlfriend's birthday. From the glamorous look of it, your girlfriend will totally be dazzled.
Night Lamps
Himalayan Salt Lamp: Fireball
Suppose your girlfriend isn't the outgoing type and prefers sentimental things over flashy ones. In that case, the Himalayan Salt Lamp in Fireball design is for her. The Himalayan Salt Lamps are a unique gift idea for your girlfriend's birthday because of the tranquilizing ambiance it gives the room. It is also very romantic.
Camera
Cameras are requisites. In today's world, there seems to be no place for crappy pictures. Gift your girlfriend an up-to-standard camera so she can capture memories with you on her birthday.
Fujifilm Instax 11 camera
Fujifilm's instant cameras are becoming famous because of their cute designs and functionality. The Instax 11 has an automatic exposure feature to take bright photos in dim settings, a selfie mode, and a close-up mode that ensures clear photos taken in close range.
GoPro MAX – 360 Action Camera
GoPro is one of the best in the industry for durable and overall excellent cameras. If your girlfriend is the outdoorsy type, the beach lover, the surfer, or the adventurer, the GoPro MAX – 360 Action Camera is a tip-top pick.
Jewelry
Jewelry is the kind of gift you can never go wrong with. It is the present of choice for those getting to know each other and, at the same time, a go-to for those who have been together for a long time.
Classic Charm Bracelet
The Classic Charm Bracelet by Istorya Creations is one of the unique gift ideas for your girlfriend's birthday. Their art products can be customized to your liking. You can choose the color of the bracelet — whether it is gold, silver, or mixed metal — and then have it engraved with personal messages.
Birthstone Necklace
Birthstone jewelry is also a favorite birthday gift because it relates to the actual day of the celebration. This necklace by RAM Jewelry is a simple but fabulous gift for your girlfriend.
Gift Baskets
We have given you great options so far, but what if we tell you the simple, undeniable truth that girls will always choose a surprise over anything expensive or pretty?
What makes girls so enchanting is their perfect balance of romanticism and sensibility. On your girlfriend's birthday, fill her sweet tummy with a delivery surprise that will surely melt her heart.
There are a lot of benefits of a gift delivery service. It provides a wide selection of gifts, allows you to assess your choices through online reviews, and saves you time and effort!
LocalGift is a leading surprise and delivery service provider that provides a large variety of gift items. They specialize in classic gifts: chocolates, flowers, and teddy bears. They also have specially designed baskets and bouquets that contain all of these favorites — plus more!
Sweet Surprise
Sweet Surprise is a chocolate bundle that carries the five best-loved goodies of all time. It is a stunner with its box of golden Ferrero Rocher, Cadbury, Hershey's, Toblerone, and KitKat. Have LocalGift deliver this beautiful basket to your girlfriend while she's at home or the office so she gets a surprise on her birthday.
True Love
Worried you may not be able to send your girlfriend any surprises because you are abroad? Worry not because, in as easy as 1-2-3, you can order a gorgeous gift bundle from LocalGift online and have it delivered right at your girlfriend's doorstep.
True Love is among the best birthday gift ideas for girlfriends in the Philippines. It is one of LocalGift's bundles that is complete with signature gifts for a birthday, comprising a glorious box of various munchies like Cadbury, Toblerone, KitKat, Snickers, Hershey's. It also includes a can of Cafe de Luca, and finally, a cute teddy bear that shows the ultimate gift of all —  I Love You.
Bouquets
We have saved the best for last — flowers. Flowers are the humblest yet most pleasant gift to any woman. It can be sent with ease and convenience, not just on birthdays but also on other occasions. You can also send flowers online!
Girls in the Philippines get excited with bouquets. A surprise bouquet of flowers is a decisive show of genuine affection. Now imagine a bouquet of not just flowers, but also toothsome chocolates as well. That is the unmatchable birthday surprise of LocalGift.
Je t'aime
The Je t'aime Birthday Bouquet of LocalGift tops the best birthday gift ideas for your girlfriend in the Philippines. Give your girlfriend some Valentine's Day mood on her special day with this romantic bouquet that features white tulips. The neatly groomed white tulips represent respect and purity. This gift is minimalistic but not missing any punch, for it comes with a generous number of Toblerone bars. Je t'aime is truly as dreamy as its name.
Always You
The Always You birthday bouquet is made with meticulously arranged tulips that signify deep, unconditional love. The arrangement is stapled with scrumptious chocolate bars of Hershey's, KitKat, Snickers, and Toblerone, so your girlfriend can have some sweets to munch on while thinking of love and appreciation for you.
Conclusion
There are many gift ideas that you can choose from to make your girlfriend's birthday special. When you choose, select the meaningful ones. Choose those that create moments that tell a story of love.