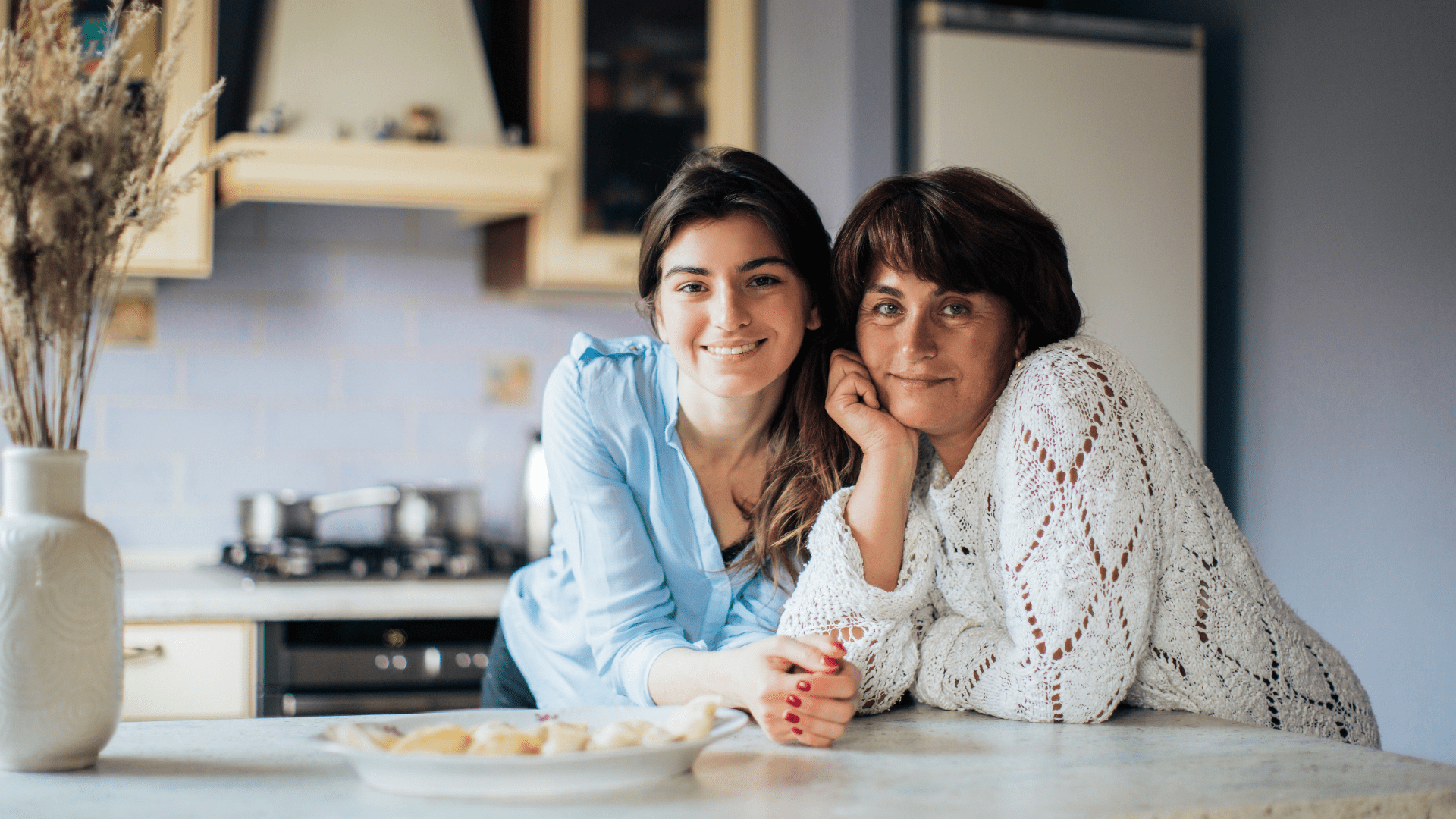 There's nothing worse than realizing it's less than a week away from Mother's Day and remembers you have not prepared a gift for your mom, grandma, aunt, sister, wife, or the special woman who raised you yet. Whether it slipped your mind due to your busy schedule or time wasn't in your favor the past weeks, we've got you covered. We have gathered and sifted for you our recommended late Mother's Day gifts with their corresponding online platforms for your quick and easy reference. These last-minute Mother Day gift ideas are a lifesaver as they look thoughtful and personalized at the same time. Keep on scrolling to scan at our late Mother's Day gift ideas.
1. Gift Basket
Whether you are gifting your mom or wife, this lovely gift basket will never fail. This last-minute present for Mothers Day offers an assortment of chocolate bars, a gold-plated necklace with a heart container, and an adorable pink synthetic rose bear. Processing of orders at LocalGift generally takes 2-3 days, depending on your location. Nonetheless, this bespoke gift will be perfect for the very feminine and sassy woman in your life.
2. Mug
Show mom how much you love her when you give her this elegant 24-carat gold designer mug from Rustan's. The "mum" personalized writing will not give way to the fact that you thought of the gift last-minute. You also have the option to have it gift-wrapped and sent straight to your mom for only ₱50.00. Depending on your location, they deliver your package within 2-3 days.
3. Diamond Earrings
If budget isn't a question for you and your mom loves jewelry that dazzles, these precious stud earrings from Diagold will be your best option. These diamond earrings contain 0.31 carats and are in a gold setting. If you wish to order from them, you can visit their nearest branch in your area, or if you want to shop safely, their online team is also available for your convenience. Lead time usually takes 2-3 days, depending on your location.
4. Facial Cleansing and Firming Massage
It's no secret that the reason for your mom's wrinkles is your cheekiness from childhood to your teenage years. It may now be a little late to prevent her wrinkles from showing, but she will undoubtedly receive your facial cleansing and firming massager gift with warm appreciation all the same. This present is one of our recommended best late Mother's Day gifts as it offers deep cleansing and acts as a lines and wrinkles softener. Depending on your place, generally, the delivery lead time for Foreo Luna is within 2-3 days.
5. Back Massager
As our moms or grandmas grow older, they become more prone to back pains. Getting mom or grandma a pillow massager will be a caring thing to alleviate their backaches. These portable massagers will help relieve their back pains whenever or wherever they wish to do so. It is both convenient and practical, and it is available in any Watsons store, guaranteeing a quick and sure delivery to your mom's place.
6. Wellness Gift Card
Being a mom is a full-time job. It involves stressful days with so little pay. That's why she deserves the occasional trip to a spa; hence, purchasing The Spa's Wellness Card for mom will be the ideal late Mother's Day gift. Your mom can enjoy ten classic massages if you order a card for her. And although variations depend on the store location's accommodations, it is available for purchase at all branches, nonetheless.
7. Wine
For moms, aunts, or sisters that love wines, an e-voucher for a wine from Winery Ph will be a fantastic late Mother's Day gift. An e-voucher is a digital, store-valued card that will allow the recipient to purchase their favorite wine from Winery Ph with no restrictions. Lead time for the voucher's delivery takes 2-3 days and will vary depending on their location. Nevertheless, this card is easy to redeem, activated immediately upon purchase, and has zero additional fees.
8. Dress
If your mom or sister loves to look chic and smart when going to work, a V-neckline wrap-designed blazer dress may coax a smile on their lips. This stylish sheer white blazer dress from Pomelo also features a fashionable chain strap, making them look fashion-forward. Delivery estimate for it may take 3-5 days, so if you saw this article five days before Mother's Day, make sure to place your orders now! They also offer cash on delivery if you prefer it that way.
9. Plant
Even the word "plantita" is made; our grandmas or moms are the first plant lovers we know. Thus they are the original "plantitas." If she loves gardening, giving her a plant from Shopleaf Plant Studio will be a great late Mother's Day gift. If you are in Luzon, they allow same-day pick-up if you place your orders before one in the afternoon; so be sure to place your orders before the cut-off time! Additionally, plants give excellent physical and mental health benefits to any "plantitas." Hence, an ideal present for mom.
10. Skincare
Your mom is not getting any younger, and it shows on the fine lines in her eyes or her lips. With this, help pamper mom's skin when you gift her this whitening and anti-aging pill from Belo. It contains glutathione that effectively whitens and collagen that lifts skin from within as it provides strength, elasticity, and resilience. After two weeks of using, your mom will look fairer and a decade younger. Also included in the package are free 30 capsules, which your mom can significantly benefit from. With its excellent infusions, this truly is one of the perfect late Mother's Day gifts.
11. LED Light Mask
With the Korean culture making waves worldwide, indeed, your mom is now one of the women who giggle at the cuteness of the "oppas" in Korean television dramas. With Korean culture comes the spring of great skincare routine and tools, such as this K-derma mask. Make her go romantically excited when you surprise mom with a Love K-Derma from Watsons. This LED K-Derma is one of our best late Mother's Day gifts. Besides its availability nationwide, it also stimulates collagen production and kills the bacteria that cause acne breakouts.
12. Block Heel Sandals
Surprise mom with these lovely pair of black-heeled sandals from Parisian. These trendy block sandals from London Rag are in a flattering heel lift that she will not have a problem with ankle pains when wearing them. They are also made using a thermoplastic rubber outsole and pin-buckle fastening, making them comfortable, of high-quality, and beautiful all at the same time. These late Mother's Day gifts are so pretty that mom will never guess you thought about it last-minute.
13. Coffee and Tea Temperature Controller
Ember Temperature Control Smart Mug 2 – ₱4,399.00
All moms deserve coffee and tea that stays warm after a day of utter stress working or keeping the house clean. This Ember mug is one of our most recommended best late Mother's Day gifts due to its ability to keep liquids steamy for an hour and a half, giving coffee or tea ample time to nurse and brew. Lead time for this usually takes 2-3 days, so better hurry when adding this item to your cart if you are only 72 hours away from Mother's Day.
14. Chocolate Bouquet
Flowers may not be the most creative late Mother's Day gifts, but chocolates wrapped like a flower sure is. Show mom your appreciation and gratefulness for all that she's done for you with this sweet and lovely bouquet. This Je T'aime makeshift bouquet arranges faux white tulips and Toblerone chocolate bars. The chocolates will be your way of telling mom just how much you appreciate her care, while the flowers will represent your respect and honor for her. Make sure to place your orders within 8:00 in the morning till 5 in the afternoon to ensure that they will process the order ASAP.
We hope our last-minute Mother Day gift ideas helped you buy and prepare the best Mother's Day gifts for the important women in your life. However, if you forgot this day, making a DIY card will always have a charm.
Regardless of the reason for your late purchase of a gift for mom, we bet she will understand them, especially if it is work-related. We are also sure that she will love and appreciate your present whether or not you gave them a little late from Mother's Day. After all, "it's always better to be late than sorry."