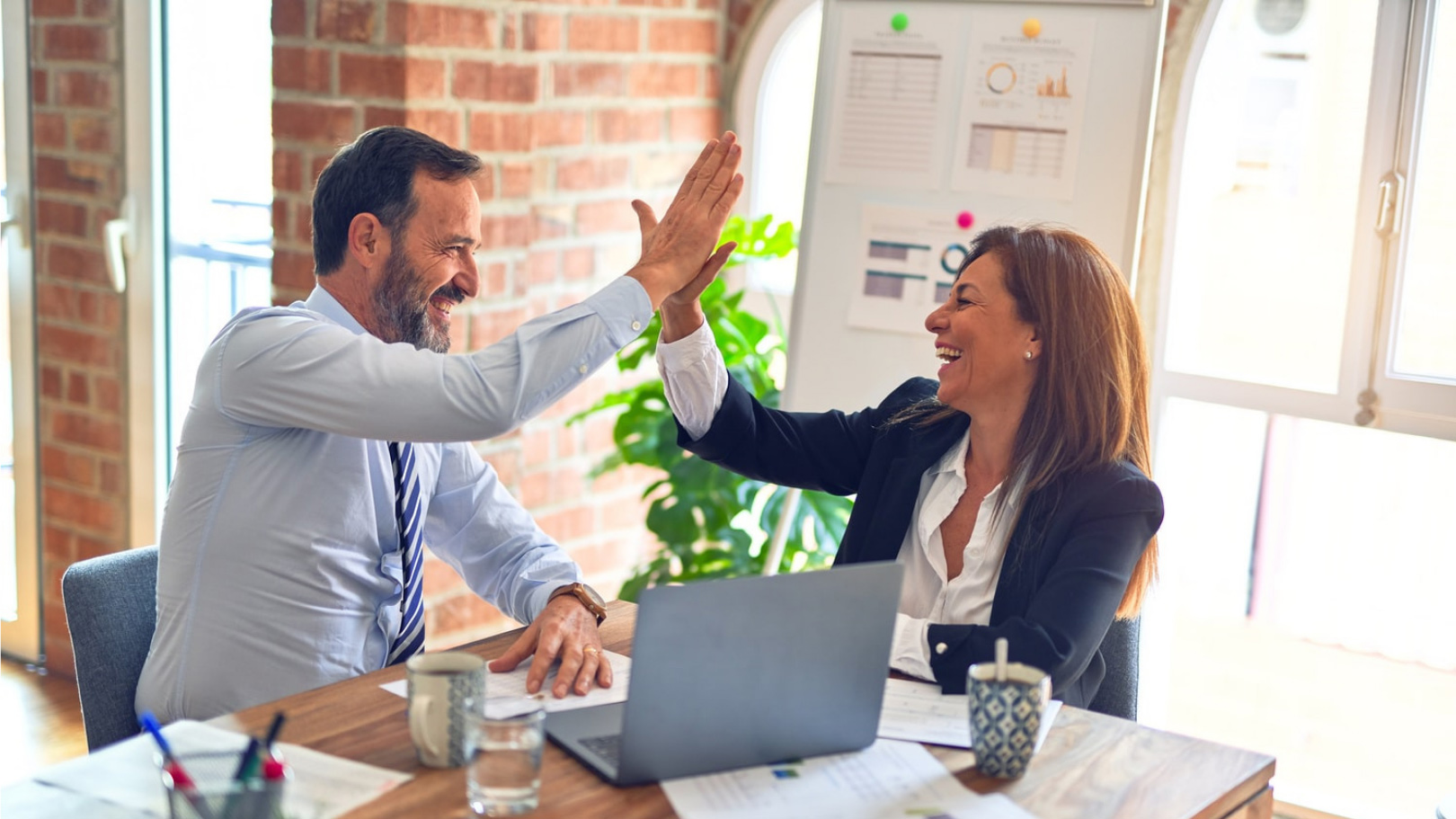 Work colleagues are some of the people that deserve our gratitude. 
For one, with most of our time being spent in the workplace, we have naturally built friendships with those we share similar struggles in our professional and even personal lives.
If you are in the business of providing services or products, you may also find that your suppliers and customers also play significant parts in your social life. Their dedication and appreciation for good business surely mean a lot, so it is just to feel thankful.
Indeed, there are a lot of individuals that you want to thank in your career. And what better way to do that than with a thoughtful professional gift?
We know thinking up and finding the perfect presents can be stressful, but don't worry! Here are some fantastic gift ideas for you to professionally say thank you.
The Best Professional Thank You Gift Ideas
Gifts from LocalGift
Online gift shopping in the Philippines has dramatically flourished in the past few years. Its benefits are amazing! The convenience, time, effort, and money that can be saved when purchasing online and having it delivered right at our or our giftee's doorstep has been revolutionary. 
LocalGift is one of the leading online delivery services that deliver bouquets and gift baskets to many areas around the Philippines. Each bouquet and gift basket is specially designed so your addressee gets not just the beauties but the love and gratitude as well. 
1. Sweet Sunrise
Chocolates are one of the loveliest among our list of cheap gift ideas in the Philippines. Though they typically do not cost so much, sweets never fail to bring a smile to anybody who receives them. 
Sweet Sunrise is just the gift for the chocolate lover — specifically, a Toblerone worshipper. The Sweet Sunrise chocolate bouquet tops our professional thank you gift ideas because it is crazy cheap, neat, and simple but bursts with overflowing wow factor!
Arranged like the Sun's rays, the golden yellow colored Toblerone pyramid boxes and packs are a guaranteed delight to your colleague's eyes and tummy.
2. Purple Surprise
Do you prefer the classic flower bouquet but also want the contemporary chocolate arrangement? Have them both with the Purple Surprise bouquet from LocalGift.
The star of the Purple Surprise bouquet is the synthetic purple tulips which symbolize royalty and love. Peeking from below the blooms are cute packets of KitKat, Snickers, and Toblerone, making The Purple Surprise arrangement a perfect professional thank you gift idea.
3. Sweet Smiles
The Sweet Smiles gift basket is a stunning assemblage of old-school cocoa favorites, including Cadbury Milk Bar, Hershey Milk Chocolate, Toblerone, and a generous box of Ferrero Rocher as the main attraction. The treats rest on a daintily decorated basket to complete the gorgeous presentation.
Relaxation Items
Chill time is as essential as working times. Remind your giftee to maintain the balance by giving introspective items.
4. This Works
Although a busy professional life can be fulfilling, it can wear us out. That is why a good night's sleep is an absolute necessity so we can recharge and face the challenges again tomorrow.
Therefore, an item that aids slumber and relaxation is a sure item in our list of professional Thank You gift ideas —just like the This Works Sleep Plus + Pillow Spray. 
It has natural ingredients like chamomile, vetivert, and lavender that promote calm and rest. It offers aromatherapy for restful sleep, as well as skin care advantages that help prevent rashes and pimples. Your giftee can enjoy all these benefits by simply spritzing some into linens and pillows.
5. Spotify Gift Card
Listening to music can dramatically reduce stress hormones while promoting feel-good ones like dopamine and serotonin. It helps manage pain, lessen anxiety, fatigue, feelings of depression, and stabilize respiratory and heart rates.
When your giftee just wants to dance and groove the stiffness and work stress away, a Spotify gift card will come in handy.
You can never go wrong with gifting music. A Spotify subscription is a perfect Thank You gift that is thoughtful and professional at the same time.
Wellness Items
As the old adage says, health is wealth. In the crazy buzz of everyday life, we tend to forget to slow down and nourish our bodies. If you owe a thank you to someone in your professional life, a reminder of how vital our wellness is is a great idea.
6. Puritan's Pride
Puritan's Pride is a known international brand of nutritional and wellness supplements. Their Vitamin C 500 mg Vitamin E 400 IU soft-gels is the perfect handy everyday item to strengthen our physical health. It boosts wellbeing and protects the body from damage and stress by assisting in collagen formation, cell health, and efficiency in fighting off infections.
Health supplements are not just affordable but thoughtful as well, making them perfect professional Thank You gifts!
Customized Items
7. Printcious Glow in the Dark Mug
Customized items are perhaps the most convenient and fastest to produce among all personalized gifts. There are many shops like Printcious that specialize in customizing items. Think mugs, shirts, caps, cushions, clocks, frames, keychains, tags, buttons, lanyards, and all other cute items that are usually used when working or traveling.
Turn ordinary outfits, accessories, and office necessities into special and unique gratitude gifts by printing them with your personalized Thank You note.
Travel Essentials
8. New Sonja
A business trip might be in your recipient's calendar, or maybe they're planning a vacation. Give them delightful practical travel items so the journey will be comfortable and extra fun.
Have this New Sonja gift set, a clever collection of useful things during a trip. They include a leather luggage tag and passport holder, a slim golden pen, and a notebook. It also has oil in a roller tube for compactness, a lotion bar, and lip scrub, so your giftee can still take care of his/her skin during trips.
The New Sonja comes from the trendy LasArca filled with Bespoke with Joy items. Bespoke with Joy is a gorgeous local online shop that sells handmade crafts that are absolutely stunning. They make items look like it's straight out of a magazine!
The gift set also has other charming trinkets and miscellanea from known brands like Sunday Paper Co., OIAM, Happy Camper, and Soak Opera.
Aperitif Delivery
9. Graze Box
For the foodies, this Graze Box from Aperitif delivered right at the doorstep might just be the ultimate gift. Imagine opening a white marble box of wine, grapes, cheese, dark chocolate, mango jam, French pastries, and Italian cold cuts. Isn't it a complete gastric delight?
If your giftee is a fan of munchies, the Graze Box by Aperitif is the perfect gift that says thank you.
What's the best professional thank you gift idea for you?
A quick search online will reveal so many choices. We hope we helped with this compilation of surprises that is perfect for your professional companions, friends, customers, and even the competition. After all, all players in the various industries and their successes are worth recognizing, appreciating, and feeling grateful for.