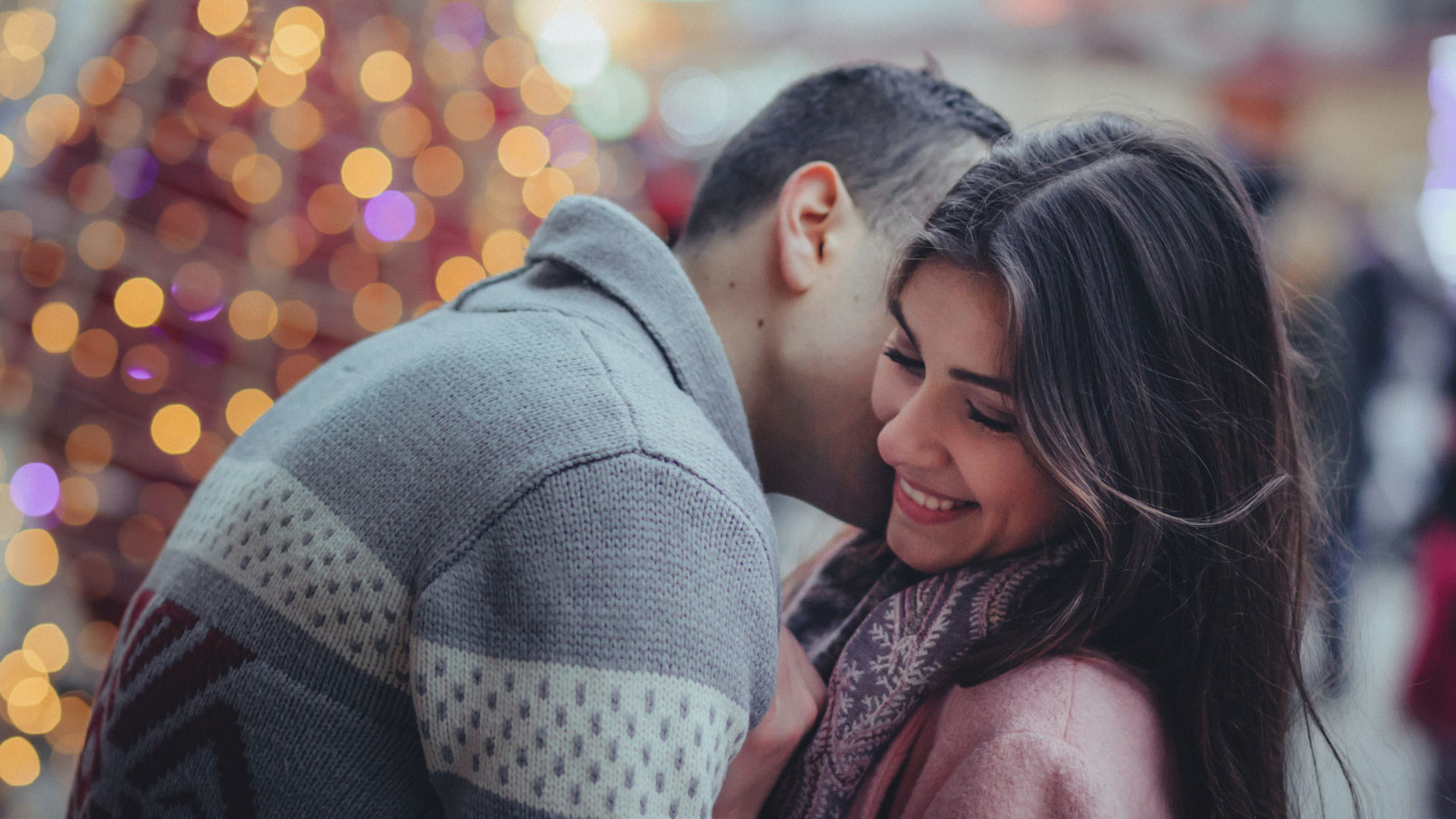 For most, a girlfriend is the most important person after family. After all, the girlfriend will be part of the family when you finally build your own little unit one day.
With a girlfriend, every day is a celebration of love — more so on special occasions. If you are one of these lucky people celebrating romance, we know you only want to get the very best romantic gift ideas for your girlfriend.
There is no need to wonder how to come up with great gift ideas. You can stop your search right here because we have prepared for you the top surprise options to choose from.
Superior Romantic Gifts Ideas for Your Girlfriend
1. Home Accessory
Night Light Romantic Projector Lamp
We are going to kick off this list with an item for the home.
The ongoing pandemic may have kept us at our houses. Still, it definitely can't prevent us from staying close to the special people in our lives. Even if you can't spend warm evenings with your girlfriend, a simple bedroom accessory can make her feel your presence.
A night light can be one of the coolest romantic gift ideas for your girlfriend. You can order it online and have it delivered so it is hassle-free.
This particular projection lamp does not only set a wonderful relaxing mood with its replica of a constellation of stars. Its lights can also go with a beat. It has Bluetooth that your girlfriend's device can connect to, so when she plays your theme song, the night lamp projects lights that flash along with the music.
2. Fashion Items
Zalora Wrap Cami Dress
Girls and fashion always go together. This is why clothes, shoes, and accessories are never a bad idea to give to your girlfriend. Fashionable clothes are among the greatest cheap gift ideas.
Of course, for special days and occasions, you should pick something extraordinary. Dresses make romantic gifts for your girlfriend. It celebrates her femininity and emphasizes her delicate features.
We recommend this cute wrap mini dress from Zalora in the color maroon to represent love and affection. The design also complements most body types! The simple spaghetti-strapped, knee-length outfit with a surplice neckline can also be worn for evening dates or can be tweaked for a more casual look.
Grab this Zalora Wrap Cami Dress on sale and get your girlfriend her regular dose of glam.
3. Jewelry
Jewelry can be one of the best romantic gift ideas for your girlfriend if you have a comfortable budget. It is not only beautiful and grand, but she can also bring it with her all the time.
Oftentimes, jewelry represents the commitment that special people have with each other. So, we have here two of the most sentimental ornaments for couples.
Infinity with Name Necklace
The infinity symbol is popular for signifying eternal love. It also represents balance and simplicity.
Show her you feel the deep bond, strength, and peace in the sanctuary of your relationship with everyday jewelry bearing this symbol. Further, personalize it with customized bling carrying your names.
The Infinity Necklace from Personalized Accessories by Joan is a delightful romantic gift for your girlfriend, with all the benefits at a modest price.
Silverworks Couple Puzzle Zirconia Heart Ring
Rings are perhaps the most romantic gifts for her. Rings traditionally hold a very special meaning between couples — thus the wearing of rings during marriage.
Give her a taste of the wedding ecstasy with the Silverworks Couple Puzzle Zirconia Heart Ring — fit for an everyday reminder of your devotion to each other.
Its band is neat and elegant, highlighting a dainty half heart that matches its pair. Let these rings demonstrate how you as a couple make a whole, happy partnership.
4. Fragrance
Essences play a significant role in romance and attraction. Studies show that people's odor contributes to their level of attractiveness. 
Surely, you know what we mean because we know you certainly love how your girlfriend smells like. Have yourself and your girlfriend a pheromone rush with romantic fragrances below!
Rose Bath Gift Set
Bath sets make romantic gifts for her. Women love baths and feeling fresh! A gift set to elevate their routine washes will definitely be a pleasant surprise.
The Rose Bath Set by fragrance pro Lush will give you and your girlfriend more intimate bonding moments. The set comprises two complementing pieces for the most aromatic bath — the Rose Jam Shower Gel and the Ro's Argan Body Conditioner. Both are formulated not just with roses but also with argan oil, cypress leaf, lemon oil, fresh goji berry juice, and sweet vanilla pod.
Did we mention this brand does not test on animals? Order this gift set for your girl while being a conscious consumer!
Elizabeth Green Tea Cherry Blossom
Having your favorite scent is totally normal. However, trying out new ones also makes unique, exciting moments.
Trust an elite perfume seller in the Philippines and have the highly-rated Elizabeth Arden Green Tea Cherry Blossom for a fun romantic gift for your girlfriend.
As the name implies, the calm and soothing fragrances of green tea and cherry blossom make up the blend of the well-known perfume. The brand does an impressive job at formulating it so it's not overpowering. Instead, it pleasantly lingers for two to three hours — suitable for afternoon or evening dates outdoors, in restaurants, or practically anywhere.
Gift your girlfriend the Elizabeth Arden Green Tea Cherry Blossom perfume with a scent as sweet as her.
5. Bouquet
Bouquets are some of the most romantic gift ideas for your girlfriend. What makes them easily top the list is their sentimental value, traditional meaning, and ease for the gifter.
Yes, the convenience for the gifter matters too! The affordability and the accessibility of bouquets actually add to the value of gifting them to someone. Even if we can find them literally almost everywhere, we don't give them unless the recipient truly is special to us.
Though all gift bouquets are meaningful, not all are created equal. So, you save your time finding the most romantic bouquets. We have picked the best two for you!
Always You
Chocolates are among our identified long-distance relationship gifts to give to your sweetheart. So it's no wonder that adding them to romantic flowers can absolutely make stunning presents!
We highly suggest the Always You bouquet by gift expert LocalGift for the perfect combination of sentiment and enjoyment. It centers on assorted tulips, which symbolize love. The arrangement cascades to chocolate assortments that include Toblerone, KitKat, Hershey's Milk Bars, and Sneakers bars. Your girlfriend's palate can actually taste the (metaphorical) sweet gesture.
The candies and the blooms are held together with a prim white paper and a dainty ribbon for an utterly unforgettable surprise.
Sweet Moments
Local Gift's Sweet Moments bouquet is among the most romantic arrangements in the shop. It is direct and simple, with a single red rose as its focus. Complementing is the surrounding similarly colored KitKat packs. The yellow Toblerone pyramid boxes meticulously arranged around the bloom gives a charming contrast to the arrangement.
Pink and white wrapping paper holds the little wonders together, creating the perfect bouquet your girlfriend will surely love cradling.
Conceive an exquisite romantic gift for your girlfriend by simply ordering it online. Whether you are far or together, you can arrange it to be delivered as soon as possible or at a set schedule.
6. Gift Basket
If your girlfriend prefers gifts set on a surface for a breathtaking display, order her a gift basket from LocalGift! Gift baskets certainly have equally romantic gifts for her as bouquets.
My Everything
The My Everything gift basket is accurately named because its name unquestionably expresses the thought.
The basket is dominated by a big pink synthetic rose bear — a unique way of gifting flowers!
Of course, it won't be complete without chocolates. The basket is sprinkled with Toblerone, Hershey Milk Bars, Snickers, and Ferrero Rocher. If you think of this as luxurious, the gold necklace in a heart container should be an unexpected surprise.
Everything is really kept in mind with this gift basket because it pools the greatest romantic gifts for your girlfriend — chocolates, flowers, and jewelry — all arranged in a fashionable way.
Fairytale
Magical items make romantic gifts for your girlfriend. If you are still uncertain what to get for her, the Fairytale gift basket comes highly recommended.
One look and the Fairytale gift basket screams romance all over. The passionate color red dominates the arrangement, with a solo eternal rose in a love glass dome. Now, isn't that genuine magic?
The enchantment is made whole with KitKat, Toblerone Milk Mini, Toblerone Dark Mini, Sneakers Bar, and Hershey Milk Kisses. As might be expected, the fantastical items are laid on a delicately adorned native basket.
Which of these romantic gifts is perfect for your girlfriend?
Looking up romantic gift ideas for your girlfriend can be overwhelming. We hope to have helped you on your quest for the best surprises for your loved one.