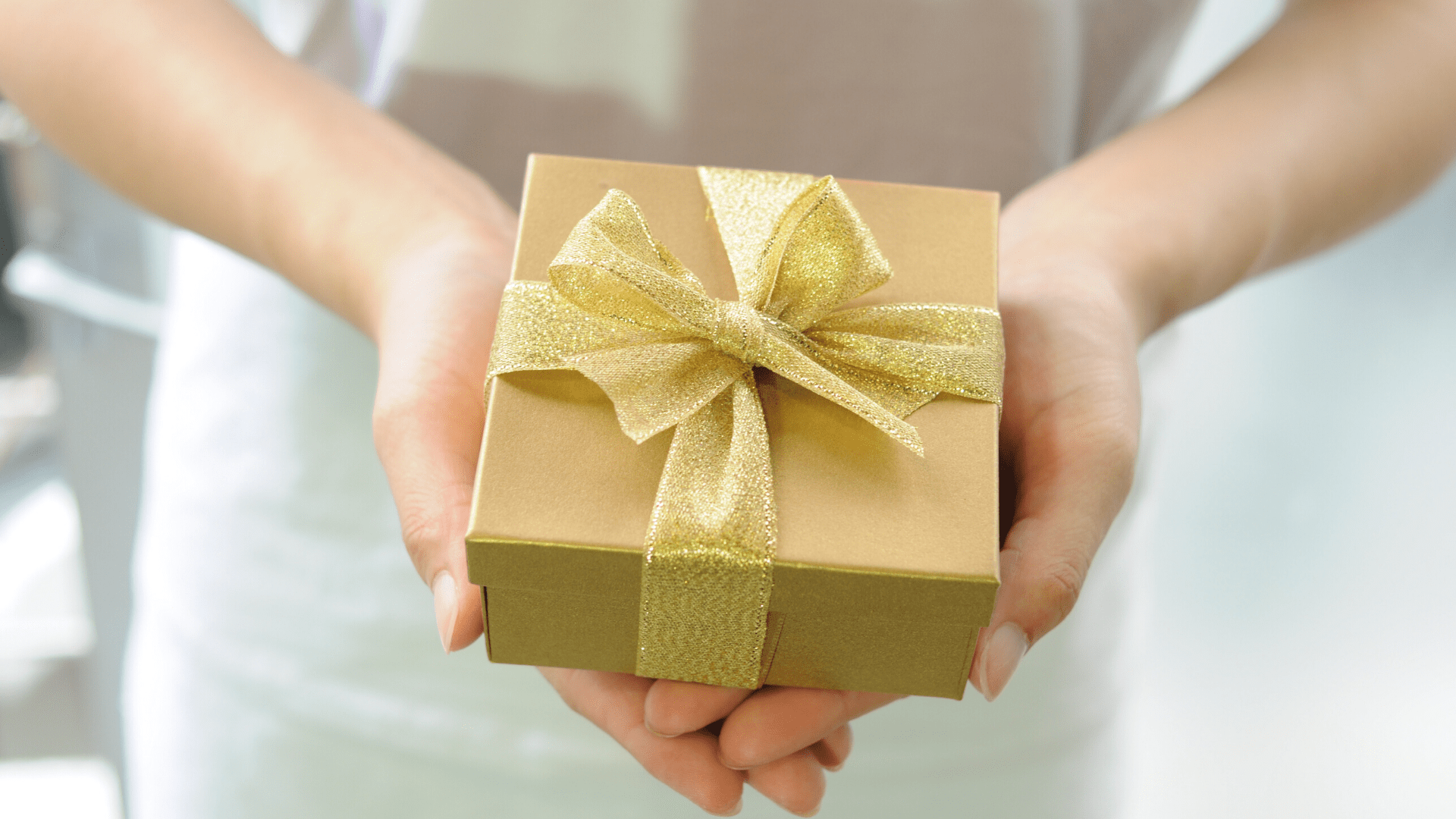 It doesn't matter what season we're at; there's always a proper way of giving and receiving gifts. While we appreciate the effort and time they spent on getting us a gift, our reactions sometimes don't always go with the one they were expecting. So, what would you do if you're in this situation? Well, good thing there's this thing called gift receiving etiquette or else you'd be giving Oscar-worthy performances every time you receive a gift you hate.
To avoid these mishaps in the future, have a look at these tips on how to receive gifts:
Show enthusiasm and appreciation when receiving a gift
This gift giving etiquette is a no-brainer.
In most cultures around the world, it's customary to smile and show your appreciation when you're receiving a gift. Whether or not you've peaked at what's inside the box or bag, show that you cherish the effort and time they spent on it.
Even if you don't particularly like the gift, showing a disappointed or ungracious look will be considered impolite and will put you in a bad light by the giver. It's only proper gift receiving manners to show enthusiasm on every gift you receive.
Take note of manners when opening a gift
Culture plays a huge role when it comes to gift receiving etiquette. Other cultures, especially in western culture, people would traditionally open their gifts in front of an audience after receiving them. But in other countries, they would prefer their gifts to be opened in private since they consider this as appropriate and customary. Be sensitive whether or not you're encouraged to open your presents in front of your audience.
Inform the giver that your gift has arrived
As much as the giver wants to give their gifts to you personally, not everyone can do that. That's why gift delivery services like LocalGift.ph exist to alleviate such struggle for anyone who wants to give gifts, especially if they're from overseas or too busy to buy one.
Once you've received your gift from the delivery service, it's only a proper gift receiving etiquette to let the giver know that you've got their present. You can inform and thank them through email, phone call, or chat.
For others, you can send them a Thank You note, which is more formal. Here are some suggestions on how to get started on your Thank You note:
Keep it short and sweet.
Make your message personal and how the gift benefits you greatly.
If the gift was for two people, mention both your names in the note.
Handwriting can make the message more personal.
Inappropriate comments are a big No
It's not only rude but entirely thoughtless for you to say something wrong about a gift in front of the giver. No matter the occasion, comments such as these are inappropriate:
Is this all?
This shirt is cheap!
I wanted a teddy bear instead of a doll!
I asked for money as a gift.
This smartphone is not the one I asked!
Remember that choosing and buying a gift could take hours and even days for some. If it was your grandparents or an older family member that bought you a gift, imagine what a pain and a hassle it is for them considering their condition.
Show a little gratitude and enthusiasm the next time you open a gift from someone. It's only a proper gift receiving etiquette to appreciate no matter how small or expensive their presents are.
Unless the gift giver asked, don't criticize the gift
If you look at it in the giver's perspective, how would you feel if you gave someone a gift and they criticize it? You'd probably be hurt, right? Because a lot of thought and effort was spent to pull off that gift such as going to the department store, deciding what to buy, paying for it with your hard-earned money, wrapping it up, and writing a card.
A proper gift receiving etiquette is when the gift giver asks you to tell them what you thought about the present, and you answer them honestly. Be polite and tell them whether you already have that bag in another color or if the pants don't fit.
Always send a Thank You note
One of the most essential giving receiving etiquette you should always do, aside from the ones mentioned above, is to give a Thank You note. Specifically, a handwritten one for every gift you receive, especially if they're from an immediate family member.
This kind of appreciation might be old-fashioned, but a good old handwritten note shows heartfelt gratitude. But an email or a phone call might be more suitable and practical if the gift giver was from overseas.
When you write a Thank You note, your message should be from the heart. It should also be sent as soon as possible. Your gladness would have lost its impact if the gift giver received a Thank You note three weeks after the gift was given personally.
Check out these tips on how to properly express gratitude on your Thank You notes.

Most of the time, the gifts we receive are hit or miss. You will love some of them, and you would feel ambivalent to some. Remember that it's not always about the price or usefulness of the gift that matters; it's the thought and effort the gift giver put into it to give you something special.
That's why proper gift receiving etiquette should be implemented to show your appreciation for a gift (whatever it is) in the most polite way possible.